Today seems to be the day of press renders of famous devices. After we showed you the press render of the refreshed version of the Nexus 7 tablet, which is expected to launch on July 24, we now have the press renders of the much awaited Moto X, which has already leaked so many times.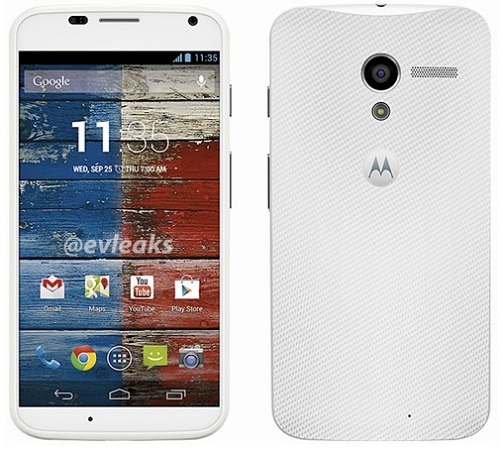 The Moto X press renders are finally revealed the much rumoured device in white. This is the same coloured device that was recently seen in the hands of the Google Executive Eric Schmidt. While it is said that colour of this device would be irrelevant as there would be up to 20 colours to choose from for the outer part of the device, its finally nice to see the device in its full entirety. It's no surprise that the press renders matches all earlier sighting of the device.
The Moto X is all set for launch on August 1 without any fanfare as Google wants to adopt a different approach towards this smartphone. While we already know that this device would not have any top of the line specs, it still remains as the most awaited device this season.