While the Samsung Galaxy S4 LTE-A powered by the Snapdragon 800 processor was announced only in Korea, there are sightings of a device which hints at an international version of the device.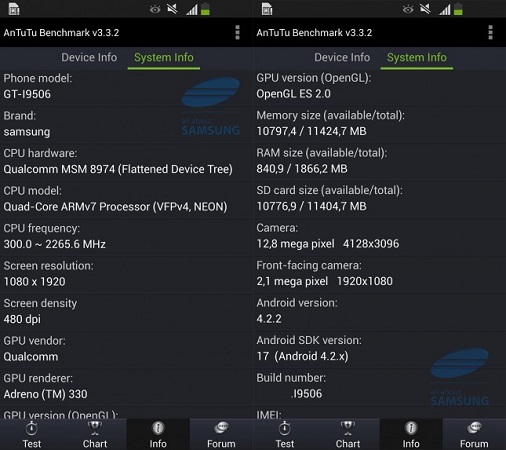 According to the system info of a Samsung Galaxy S4 with model number GT-I9506, the device is powered by a Qualcomm MSM 8974 CPU which is the generic name of the Snapdragon 800 processor. It also has the Adreno 330 processor which is expected to be seen in the device.
While there is still no word when this model with the Snapdragon 800 processor will be announced globally, a good guess points at Samsung's upcoming Unpacked event where the Galaxy note 3 is also expected to be launched. Would this LTE-A supporting Galaxy S4 help improve the S4 sales for the company is yet to be seen.
Via