Another device that has been making rounds on the news is the affordable iPhone with small details leaking about the device at varied intervals. Now we have the side of the device shot and giving some more insight about the device.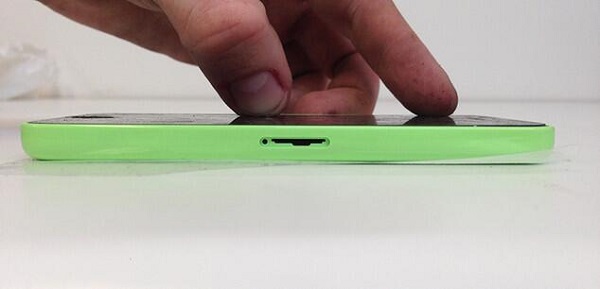 A new image leak claims to show the side view of the alleged Apple iPhone Lite aka the affordable iPhone. While there is not much to be seen, a slot for the nano SIM which would be side loaded on the device is seen. The casing material looks quite similar to the earlier leaked cover photos of the device.
While it's not very clear, we can see a mild depression towards the bottom of the screen, which would be the home button. The source also claims that this device would have the headphone jack on the bottom of the handset. The device seems to be the same as the iPhone 5 in terms of dimensions and design, as such we can expect a 4 inch display.