It seems Samsung just can't get away with its Galaxy Note7 debacle. Soon after reports of Galaxy Note7 explosions came in, Samsung started recalling all the 2.5 Million units it sold from around the world. Samsung also offered replacement of defective units with safe units which are said not to have any battery problems. However, a safe unit of Galaxy Note7 caught fire in a Southwest Airlines flight which was travelling from Louisville to Baltimore.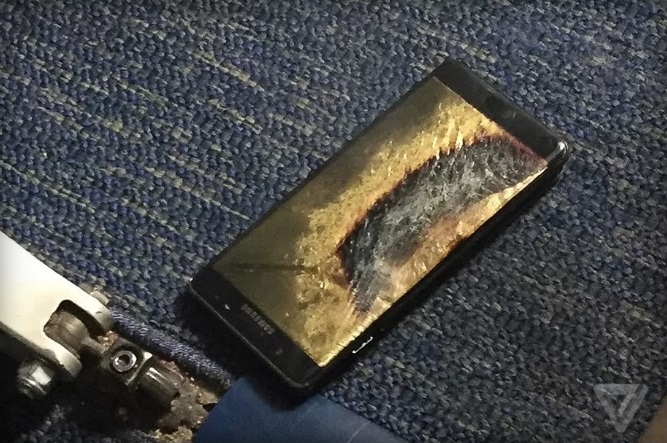 However, no one was injured and all the passengers were evacuated successfully as the plane was still on the ground and passengers were still boarding. Brian Green, the owner of this Note7 said that he had turned off the device when the flight crew instructed to do so. The device had 80% charge when Green turned off the phone.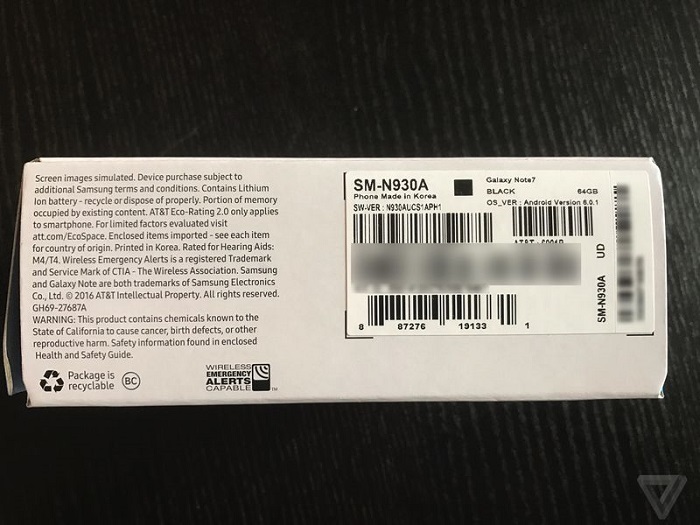 However, as soon as he put the Note7 in his pocket, the device started emitting smoke. Seeing the device emitting smoke, Green dropped it on the floor and saw "thick grey-green angry smoke" coming out of the device. The burning Note7 resulted in the carpet of the plane catching fire as well.
Green said that he had got this replacement unit on September 21 from AT&T. He also shared the image of the retail box of the device which shows the black square. The black square means that the device is a safe unit which doesn't have any battery issues. Green also said that his Note7 had a green colored battery icon. The safe units come with green colored battery icon whereas the defective units come with white colored battery icon.
Upon checking the IMEI number of the device with the Samsung's database, it turned out that Green's Note7 was indeed a safe one. "Until we are able to retrieve the device, we cannot confirm that this incident involves the new Note7. We are working with the authorities and Southwest now to recover the device and confirm the cause. Once we have examined the device we will have more information to share." said Samsung.
Well, Green's Note7 is currently with Louisville Fire Department's arson unit and he is now an iPhone 7 owner.