Research In Motion launched new OS – BlackBerry 6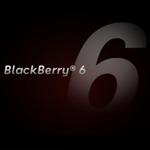 Research In Motion (RIM) recently announced its much awaited new operating system for BlackBerry smartphones – BlackBerry 6. It features a redesigned interface that works with a touch screen and trackpad, has expanded messaging capabilities that simplify managing social media and RSS feeds, an advanced multimedia experience that rivals the best in the industry, a new Universal Search tool, and a new and WebKit-based browser.
Key Features of BlackBerry 6
Visual, Fluid Interface : BlackBerry 6 offers multiple views that help users better organize their applications and content. Icons are arranged on the Home Screen in 5 customizable views (All, Favorites, Media, Downloads and Frequent) that are navigable with simple swipes. Users can organize where they want their icons to appear, and can add contacts or web page shortcuts directly to the Home Screen. Also new to BlackBerry 6 are visually-rich, context-sensitive Action Menus. Within a given application, by clicking and holding the trackpad or through an extended touch of the display, users can bring the most common actions or tasks of an application to the surface. In addition, users can multitask by holding down the Menu key, which pops up a visual grid of all the applications currently running, so users can instantly switch between applications.
A powerful Universal Search tool is also accessible from the Home Screen. By simply clicking or tapping the Universal Search icon, users can search for any content on their handset, the web or in the new BlackBerry App World, which is also integral to BlackBerry 6.
Fast Rich Web Browsing : BlackBerry 6 integrates a new WebKit-based browser that renders web pages (as well as email) for a great browsing experience. It features tabs for accessing multiple sites simultaneously, an auto-wrap text zoom feature that can intelligently wrap text in a column while maintaining the placement of a page's key elements, and pinch to zoom.
Social Feeds and Text Messaging : The new Social Feeds application simplifies the management of social networking and RSS feeds and provides integrated access to the native BlackBerry Messenger (BBM), Facebook, Twitter, MySpace, AOL Instant Messenger, Google Talk, Windows Live Messenger and Yahoo! Messenger applications for BlackBerry smartphones. Social Feeds streamlines the user experience, provides an integrated view of friends' activities across multiple social networks, and let's users post updates across multiple networks simultaneously. Users can also easily add their favorite RSS Feeds from the Social Feeds application or directly from a website while browsing.
RIM's new Text Messages application also adds new features for users who communicate mostly via SMS and MMS, including the ability for users to now view a conversation in one threaded 'chat' as well as share photos, videos and other rich content.
Engaging Multimedia Experience : The multimedia experience in BlackBerry 6 is designed to give users a better experience with album art everywhere in the new music and video players. The new BlackBerry Desktop Software 6 integrates media sync for syncing photos and videos as well as iTunes and Windows Media Player music with the smartphone. It also includes Wi-Fi Music Sync, a unique feature that allows users to view their entire iTunes or Windows Media Player music libraries from their BlackBerry smartphone, create and edit playlists, as well as select music for download. When in range of their home Wi-Fi network (or via USB), the changes are synced with iTunes or Windows Media Player and the songs are automatically downloaded to the smartphone.
BlackBerry 6 also gives users access to a range of camera modes that can help them capture better images. Editing, organizing and sharing shots is amazingly simple, with intuitive options for grouping pictures.
The new Podcasts application makes it easy for users to find and manage audio and video podcasts. Users can view all the podcasts saved on their smartphone, browse a catalogue of podcasts available for download, subscribe to them, and wirelessly download the content directly onto their smartphone. There is also a dedicated YouTube application, so viewing and sharing videos is easier than ever and users can also easily search for videos using the new Universal Search tool in BlackBerry 6.
Compatibility with Existing BlackBerry Smartphones
BlackBerry 6 will debut on the new BlackBerry Torch smartphone and it is also designed to run on select BlackBerry smartphones already in market. Subject to carrier certifications in the months ahead, the new OS is expected to be available for the BlackBerry Bold 9700, BlackBerry Bold 9650 and BlackBerry Pearl 3G, as well as future BlackBerry smartphones.