BlackBerry Bold 9700 is now available in white color in India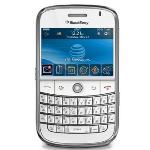 . Dressed in a satin chrome finished frame and leatherette backplate, the white BlackBerry® Bold 9700  smartphone provides with support for 3G HSDPA networks around the world, a next-generation (624 MHz) processor, 256 MB Flash memory, built-in GPS and Wi-Fi®, and dazzling, high resolution display – supported by long battery life.
The white BlackBerry Bold 9700  smartphone boasts rich multimedia features including an advanced media player, 3.2 megapixel camera with zoom, auto-focus and auto-flash, video recording and an externally accessible microSD/SDHC memory card slot for expanded storage.
It also includes BlackBerry Media Sync for easily syncing photos as well as iTunes and Windows Media Player music with the smartphone. (Certain music files may not be supported, including files that contain digital rights management technologies. Photo syncing is currently only available for Windows-based PCs.) It is available at Rs. 30,000.