There are a number of Bluetooth headsets makers out there, and one can get a decent one for dirt cheap prices. But then, there are some people who just cannot compromise on quality and brand name.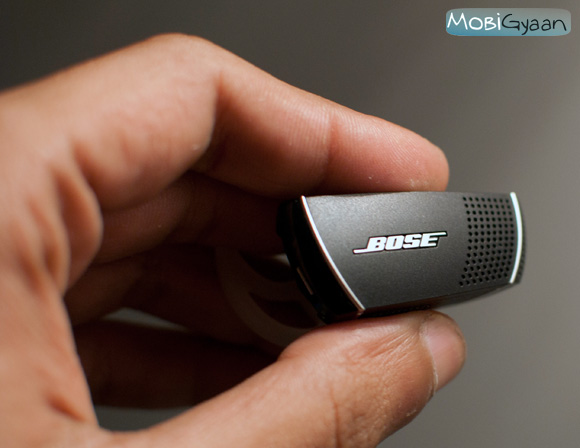 Bose had launched the Bluetooth Headset Series 2 sometime back and we thought, "Hey! Let's give it a try, shall we? "

PACKAGING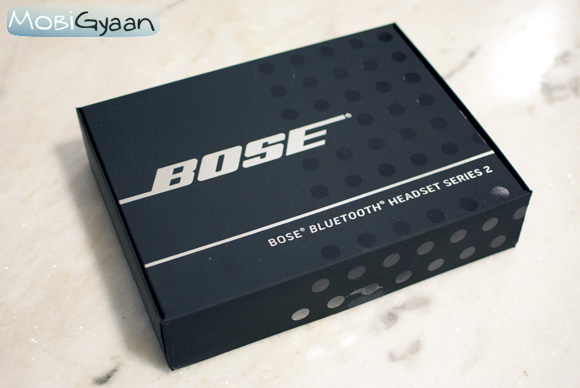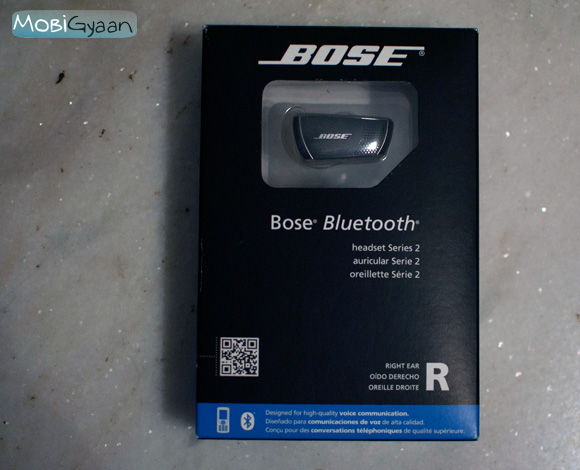 I got to admit, this was a surprise for me as the box of the headset was huge, and I mean HUGE. Even smartphones don't have such huge boxes. To be honest the main box was as if there is a big 12-inch tablet inside. The big box contains a smaller packaging box, some manuals and a driver CD.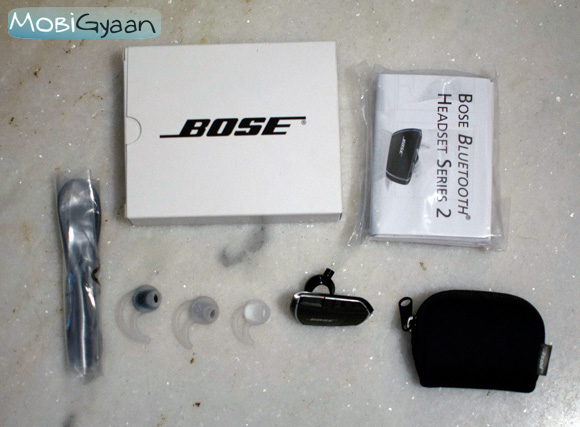 The smaller packaging contains the main headset, with 3 different sized ear-plugs, a nice small carrying pouch with a zipper, a USB cable for charging and some more manuals.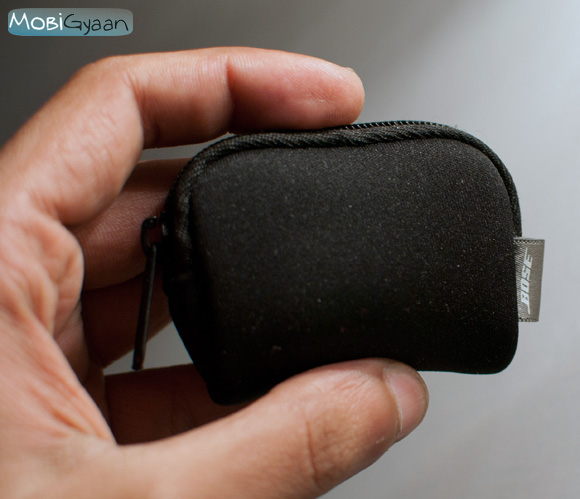 Also, this headset cannot be used in either ear. This particular headset model either comes for the right ear, or the left ear. So, it's a user choice.
DESIGN
The headset has a pretty unique shape. There are no loops that go around your ear, just the ear-plug that just stick in your ear. Bose's patented in-ear plugs are just perfect, and with three different sizes, it fits perfectly well in your ear.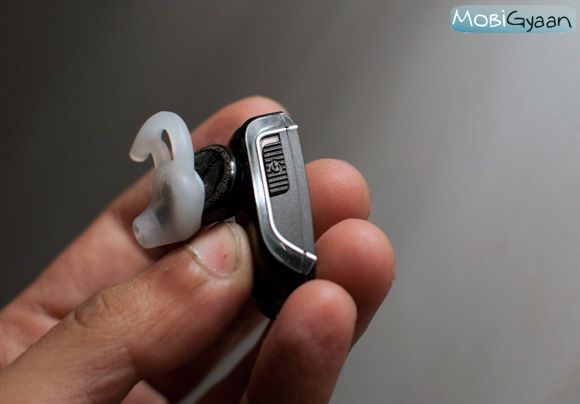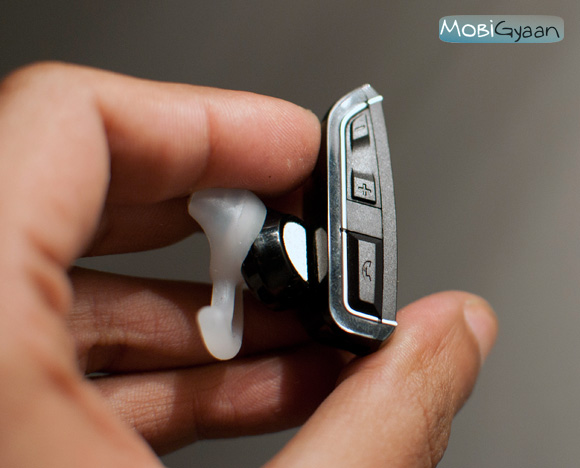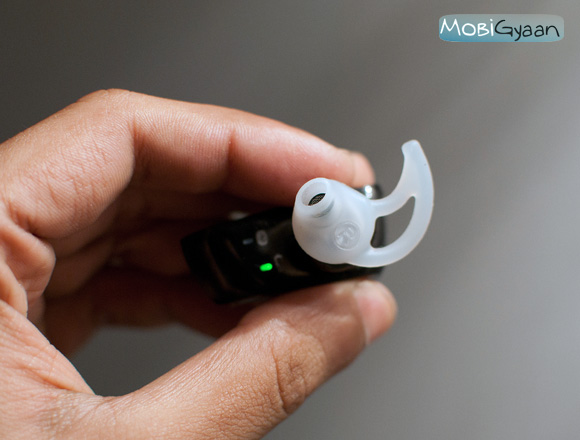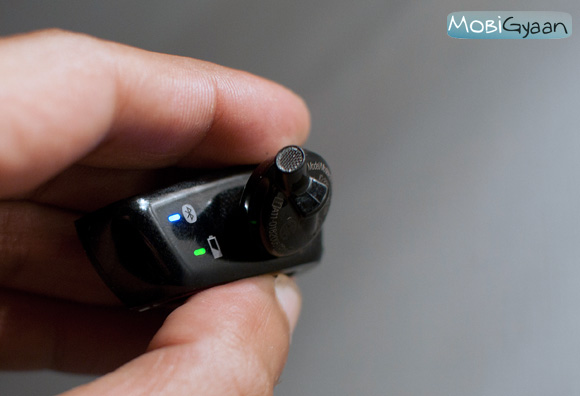 The main body of the headset is nicely made. It has the volume control buttons and the call receive/end button at the top. There is a slider-button that switches the headset on or off. There are also two LED indicators, one indicates the battery status and one indicates the Bluetooth connection status. At the back there is a microUSB port that allows you to charge it.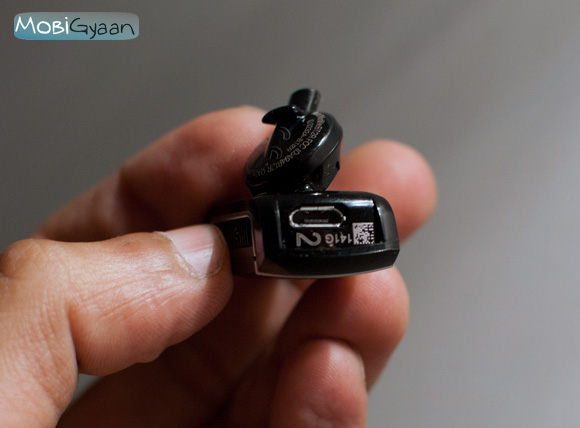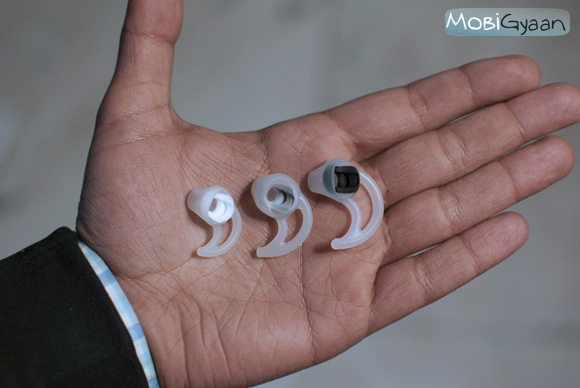 You can easily attach any ear-plug provided with the headset onto the earpiece which has a nice metal mesh.
The headset provides crisp and clear sound. When you receive a phone call, you can hear everything loud and clear, provided you don't have an improper network signal. Streaming music was a good experience as the A2DP profile provides clear and crisp audio. But to be honest I prefer listening to music through both of my ears rather than just one.
The connectivity was never an issue as the headset provided connectivity at almost 10 meters, which is pretty amazing.
The battery life was also good as after a full 4-5 hour charge, I used the headset for 8 hours straight which included 2 hours of talktime. The next day the headset didn't show a drop of battery charge which is pretty neat. So I presume a full charge will let you go on for two days, provided you don't use it all day long.
I was impressed by the quality of the headset; also the bundled accessories are a joy. No compromise on battery, sound quality or connectivity, which I believe are the main and crucial factors that one seeks in a Bluetooth headset.
Of course the high price of about Rs.8,000 does make it an expensive deal, but like I said, those who don't like to compromise and love going for the brand name, can blindly go for this headset. For me, I would prefer a decent Bluetooth headset that does the job fairly, not an overpriced headset that does the same job in a classier way.