Smartphones have come a long way and we are now in a very fast paced age of technology. Every day we see new piece of hardware coming up and making our handheld devices faster, better looking, and much more intuitive.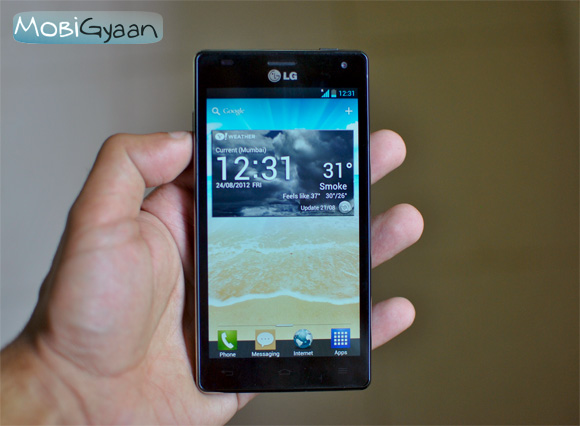 The year 2012 is pretty important as it is the year where we see quad-core processor equipped smartphones emerging. One of the first has been LG's Optimus 4X HD which is globally available and gives a strong competition to the Samsung Galaxy S III and HTC One X in the race of the quad cores.So has LG really hit the right notes?

1.5GHz 4-PLUS-1 Tegra3 processor

4.7-inch HD IPS display (720p resolution) 1280×720 resolution

16 GB Internal storage, expandable via microSD card

1GB RAM

8MP rear camera with flash

1.3MP front camera

Android 4.0 (Ice Cream Sandwich) with Optimus UI 3.0

Wi-Fi

Bluetooth 4.0

microUSB

NFC

2,150mAh battery
PACKAGING: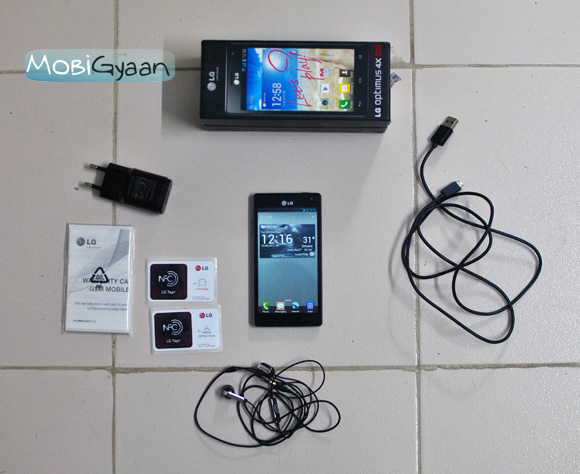 The Optimus 4X HD comes with a standard wall charger with an USB port, a microUSB data cable and a pair of in-ear headphones. You also get a pair of NFC Tags which you can stick anywhere. These tags are preconfigured and you can edit the actions you want to perform when you hover your handset over it.
BODY AND DESIGN: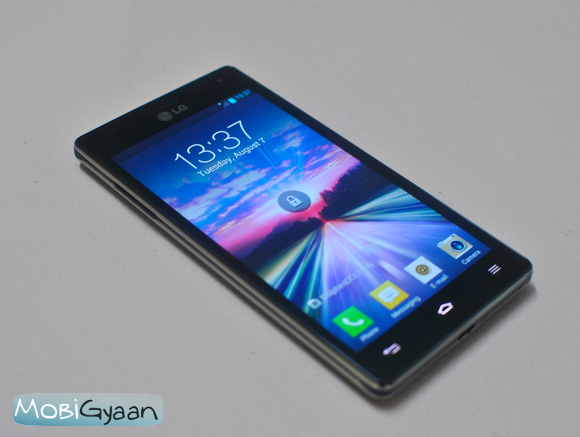 The design is pretty conservative and it doesn't give you crazy flamboyant first impression. However the hardware is pretty good, the large 4.7 inch IPS display is bright and gives nice contrast. Although people with small hands will find it a little annoying as the display feels a bit too big at times so you need to use both hands.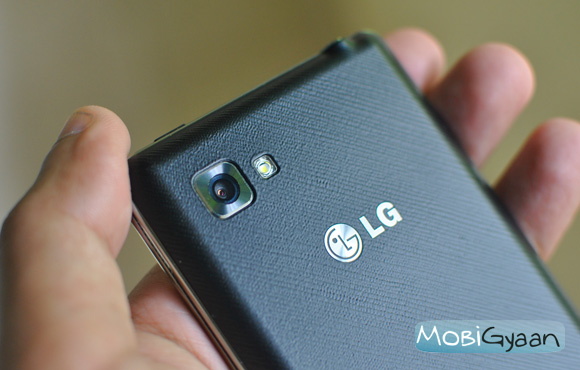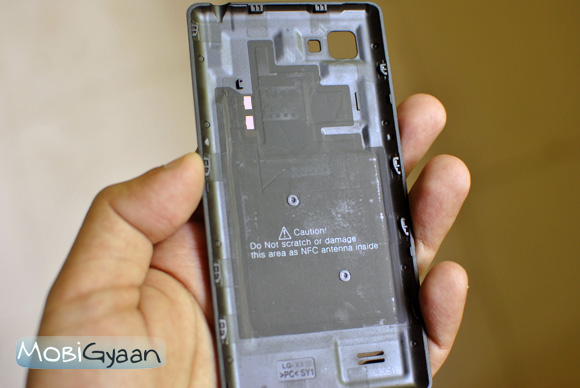 The back is all plastic and thankfully has a matte finish. Also there is the 8MP camera with the LED flash and the speaker. The back cover has the NFC chip embedded on the inside so make sure you are careful when you are opening the back. Inside there is standard SIM slot, a microSD card slot and the 2,150mAh battery.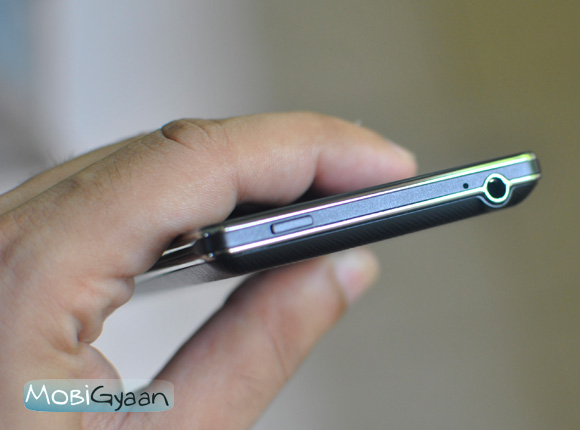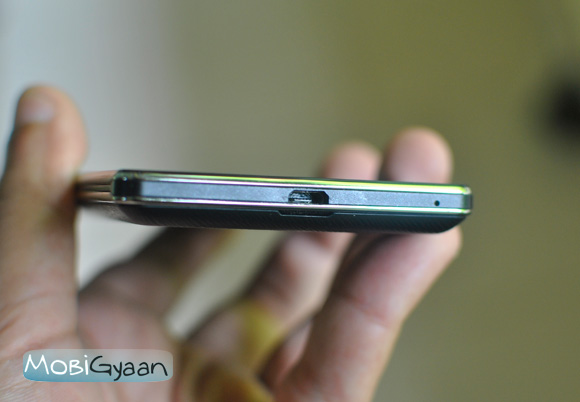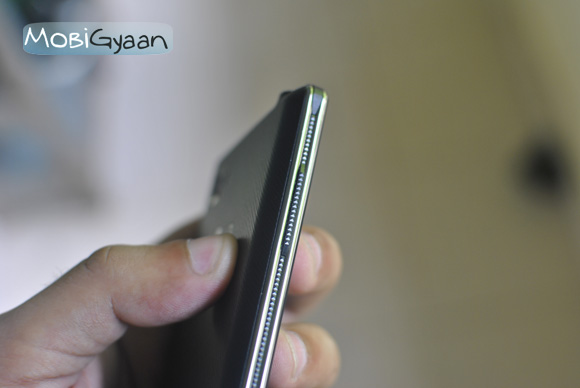 The top has the 3.5mm standard audio jack and the lock/power button. The bottom has the microUSB port and the microphone hole. The sides are pretty interesting as the Optimus 4X HD has what LG calls a prism finish. If you look closely the handset has pyramid-prismish pattern engraved into the sides. The left side has the volume control keys, and the right side is all empty.
The smartpone weighs about 133grams which is pretty good comparing to the size. The handset also comes in a white version, which looks striking.
Overall I am satisfied with the design. There aren't any weird bumps or things popping out of the handset. Pretty simple, straight-forward and clean.
OS AND UI:
The Optimus 4X HD runs on Android 4.0.3 Ice Cream Sandwich with its all new Optimus UI 3.0. LG has done a pretty good job with the new UI as it is very flexible and customisable.

Not only can you customise your homescreen but also your notification bar, lock screen and even your icons! LG has taken a step ahead with its new UI to let the user choose his style of preference for the look of the smartphone. Good move.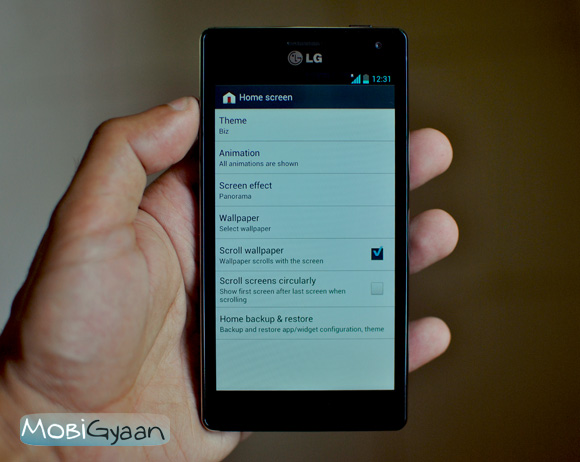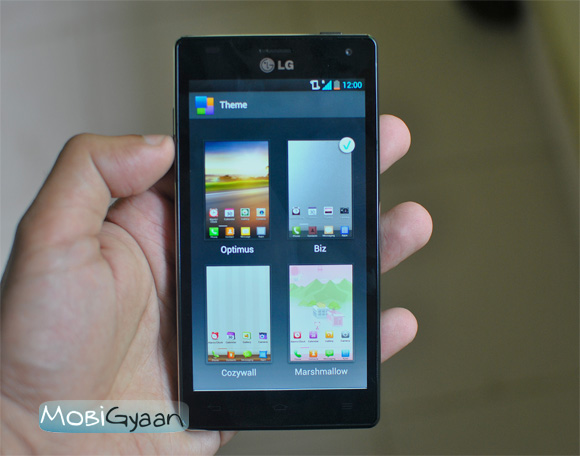 The smartphone has some themes, which change the icon style, and a bit of the looks on your homescreen and menu.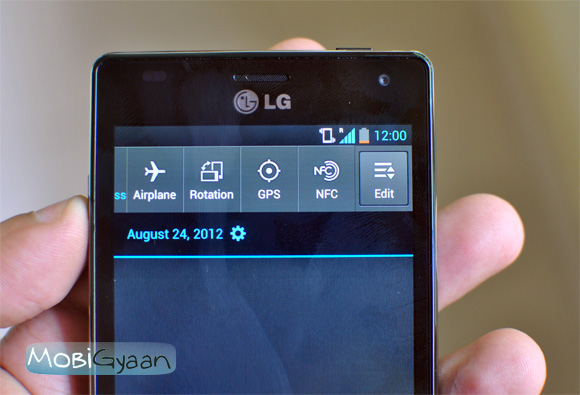 You can also customise the notification bar shortcuts according to your convenience.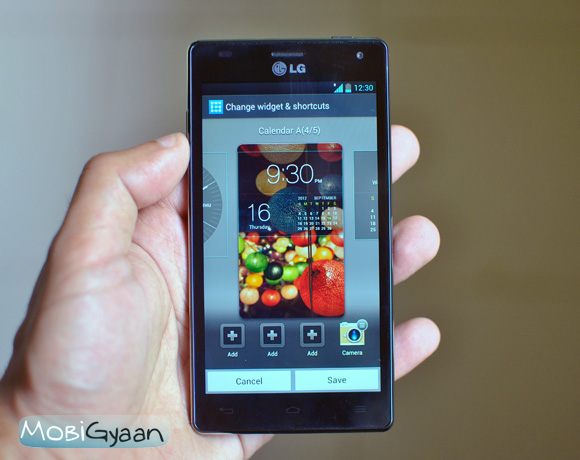 The lock screen is also customisable and lets you add a clock, calendar, and 4 shortcuts of the apps that you use often.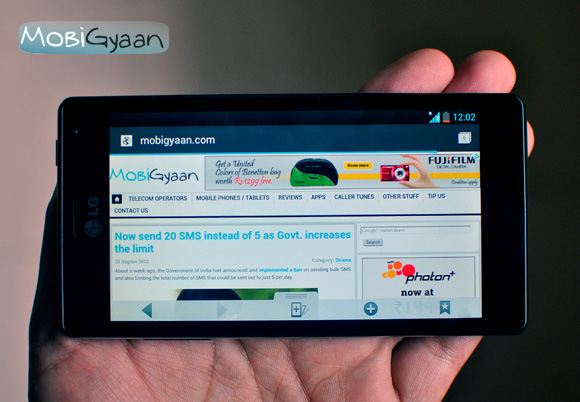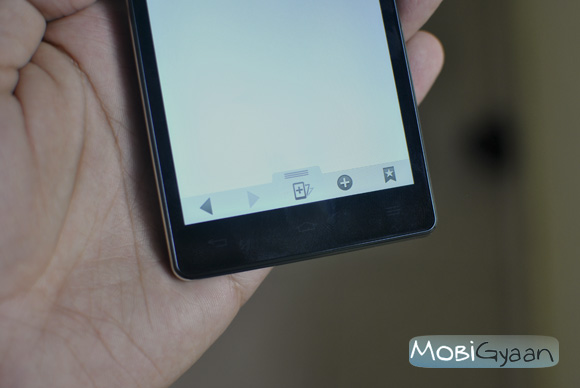 The browser is pretty much the same as on all Android ICS devices, although LG has added a small bar below that makes browsing even more convenient. It has forward and back buttons, a nice zoom-in and zoom-out button and the bookmarks button.
The OS runs smoothly and after 2 weeks of usage we hardly saw any lags. Of course there were a bit of app crashing here and there, but that was just minor. The quad-core processor works well as it is quite visible with the performance of not only the OS and UI, but also the performance of the apps.
Thoroughly impressed by what LG has managed to provide us with.
CONNECTIVITY

:
Of course there is the usual Wi-Fi, Bluetooth, and 3G connectivity options. Other than that, we have DLNA onboard which you can use to share your media wirelessly to other devices via the SmartShare app that LG has embedded in the smartphone.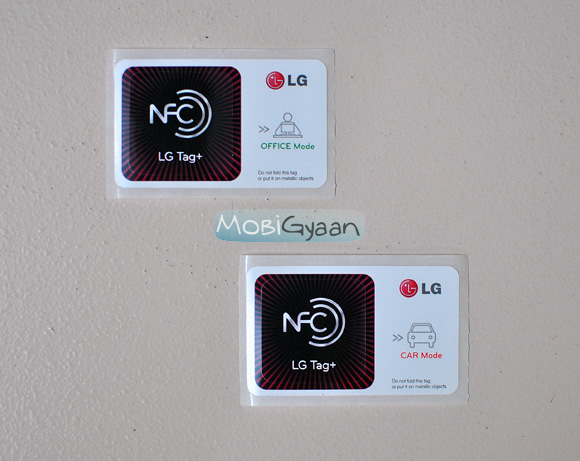 There is also NFC connectivity which works seamlessly. We tried the tags provided with the handset and we are happy to tell you that it works like a charm.
The smartphone is multimedia rich as it has a pretty good music player, FM radio, and a feature equipped video player.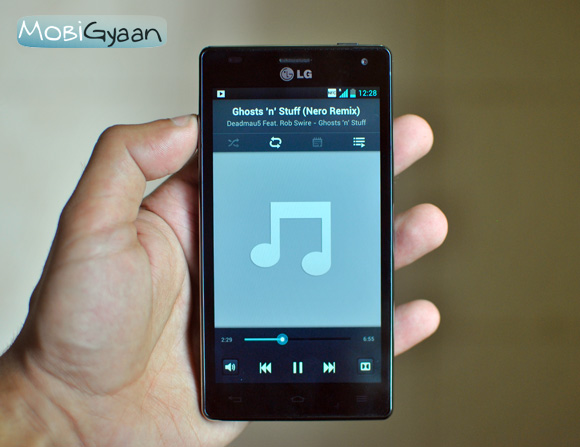 The music player has a fairly simple UI and has some nice equalizer settings including one to enable Dolby surround sound. The sound output via the headphones was pretty good including bass and trebles.

Sound output via the speaker was also decent and loud. One thing we noted was the addition of sleep mode which allows you to switch off your music player automatically after a certain amount of time.
The video player is a joy as well as is can play 1080p videos and the player supports Divx, Xvid, MKV and many other formats. There is also a nice seek option available in the video player which actually shows a small frame of the part you skip your video to. Also when scrolling through your videos, you can preview your videos that open up in a small popup windows before you actually play the video in the player.
CAMER

A

: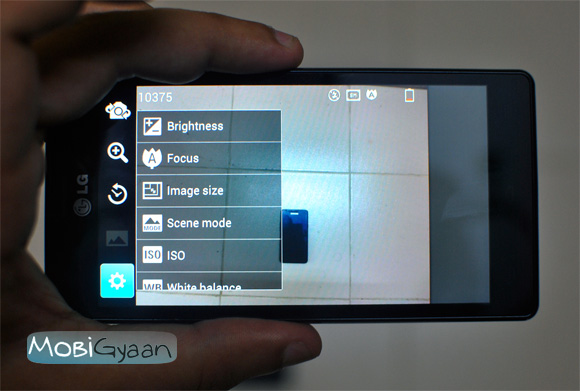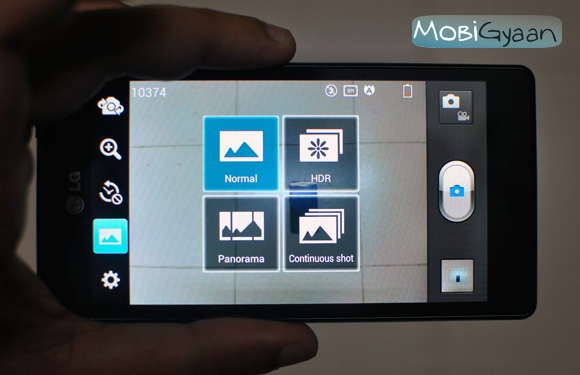 The 8MP snapper works well and we were left with some pleasing results. Apart from the usual camera features, the Optimus 4X HD offers some modes like HDR, panorama and continuous or burst mode.

Pictures come out pretty good in outdoor lighting. Colours somewhat are correct, and contrast and sharpness is also good.
The camera can also make full HD 1080p videos which not only had good video quality but the audio recording was also loud.
I specifically write about the battery performance here as we know Android hogs battery, and with a quad-core processor we expect a lot of hogging. Well, surprisingly the battery backup is good. If you use the smartphone all day long, then expect only one charge a day. Else you can go on for two days without charging.
It seems that Nvidia's 4+1 architecture in its Tegra 3 processor has worked well, and we presume further updates will improve it more.
The Optimus 4X HD is a justified quad-core processor equipped smartphone. The large display, straight-forward looks, smooth performance, and a well made UI makes it a winner. But does is stand out against the Galaxy S III or the One X? Well, that is a tough question.
I would just say that LG has done a brilliant job here, of course the company is slightly frowned upon when it comes to smartphones, but trust me you won't be disappointed with the 4X HD.