While the world is shifting to smartphones, Nokia is still going strong with its low to mid-budgeted feature phones which are almost on the verge of becoming smartphones. Nokia's Asha range has gone full-touch, and we got our hands on the Asha 311. It is a decent looking smartphone and with a price tag of about Rs. 7,200 it seems to have a lot to it.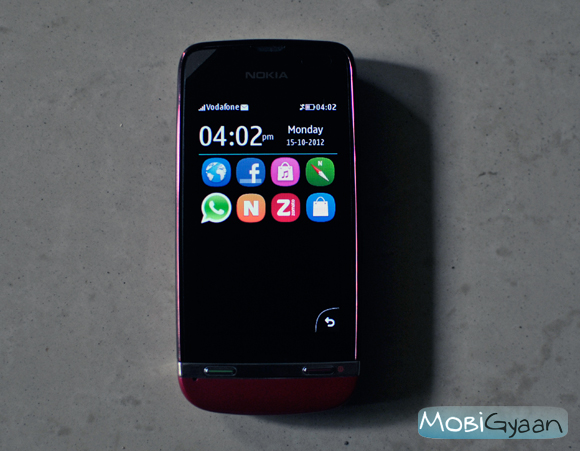 SPECIFICATIONS 
3-inch Capacitive touchscreen with Gorilla Glass and 240 x 400 pixels resolution

1Ghz CPU with 128MB RAM


140MB memory expandable via 32GB MicroSD

S40 Asha OS

3.2MP camera with QVGA video recording

Stereo FM with recording

Bluetooth

Wi-Fi

3G HSDPA

1110 mAh battery

The handset comes with a pair of earphones and a wall charger with the 2.5mm pin, though the handset also charges via its microUSB port.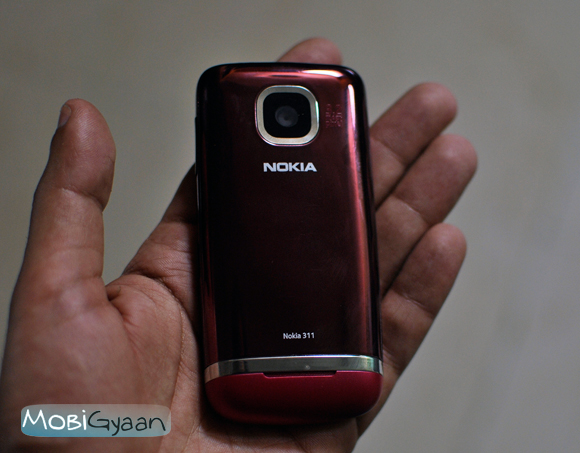 So we were bestowed with a flashy pink version, but nonetheless the handset is pretty good. It's mostly plastic and is all glossy from the back. It has a 3 inch capacitive touch screen with a 240×400 resolution which is scratch resistant. There are also two hardware keys, for call receive and call end, right below the display.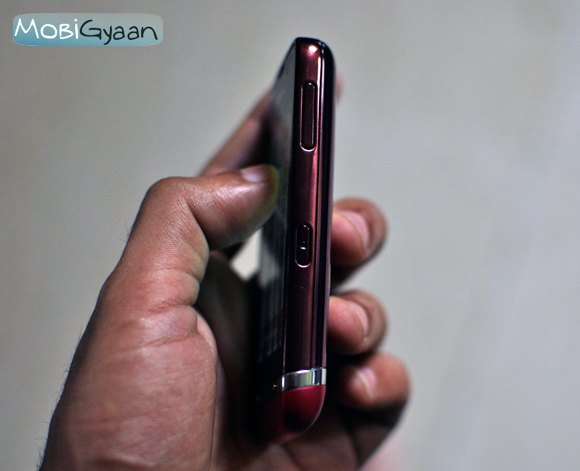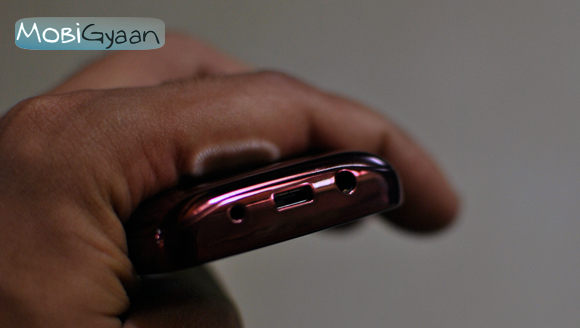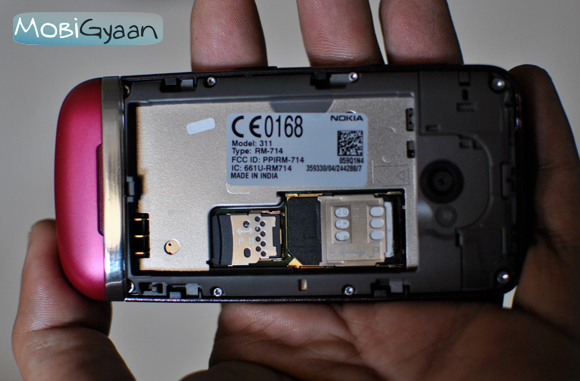 On the right side there are the volume keys and a lock key. The top has the 3.5 mm audio jack, the 2.5mm charging pin and the microUSB port. The back has the 3.2MP camera and also the loudspeaker. Inside we have 1110mAh battery, the SIM card slot, and the microSD card slot.
The handset gives off a smartphone like premium look and has a 1 GHz processor which makes the handset run smoothly with no lags whatsoever.
Nokia has revamped its S40 OS to run on full touch devices. They have taken the Swipe UI from the N9, and added three screens to the whole UI and a notification bar.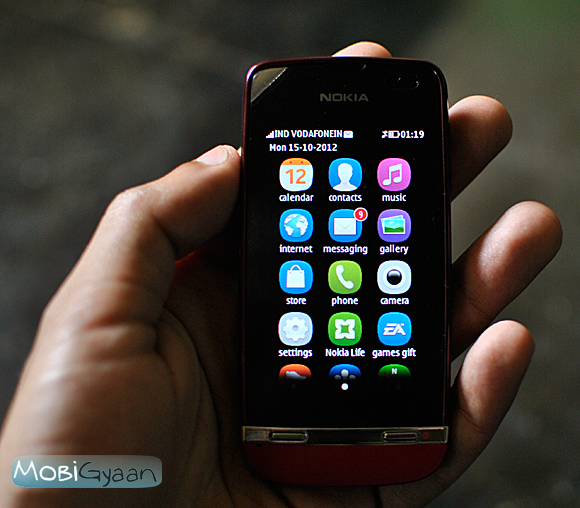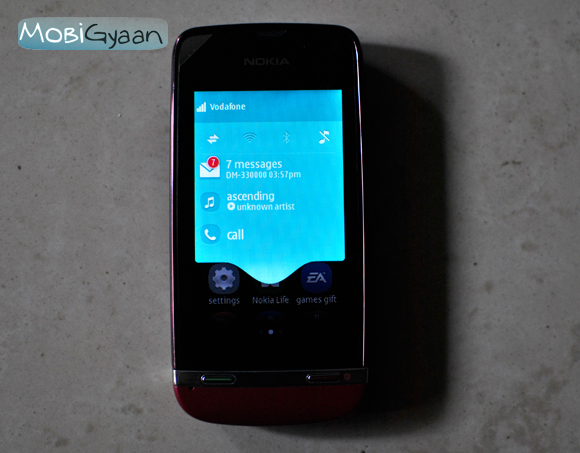 So we have the main homescreen, a menu screen and a dialler screen. The notification bar notifies missed calls, messages, lets you play music and also has quick shortcuts for your sound profiles, Wi-Fi, Bluetooth, and data connections.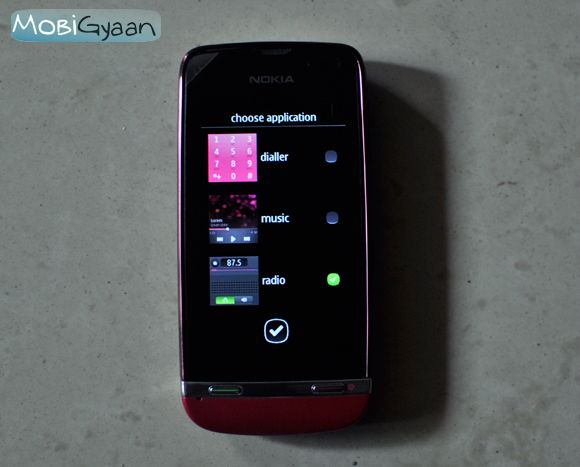 All the screens are 

customization

 where you can move the icons and shortcuts. Also the dialler screen can be replaced with the music player or the FM radio app.
There is also a swipe to unlock lock screen which also gives notifications about missed calls and messages which you can just swipe to check them.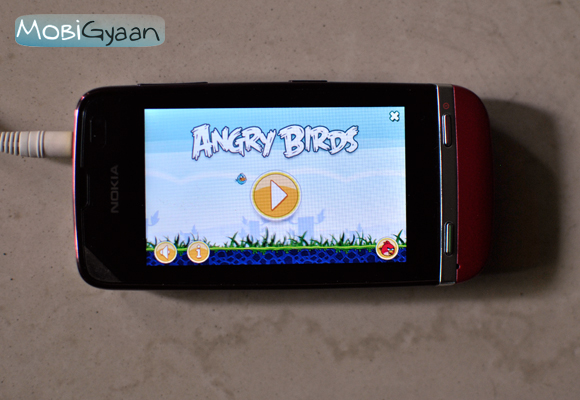 The handset comes pre-loaded with various social apps, like Facebook, Orkut, Twitter and various games like Angry birds, Fifa, NFS Shift, etc.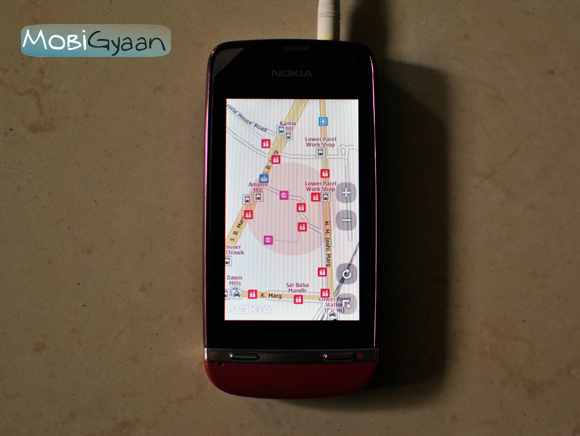 You also get Nokia Maps which come pre-loaded with map data and works pretty good.
While the UI is simple and swift, the minimalistic approach works well.  However, the handset doesn't offer true multitasking, as it isn't a smartphone.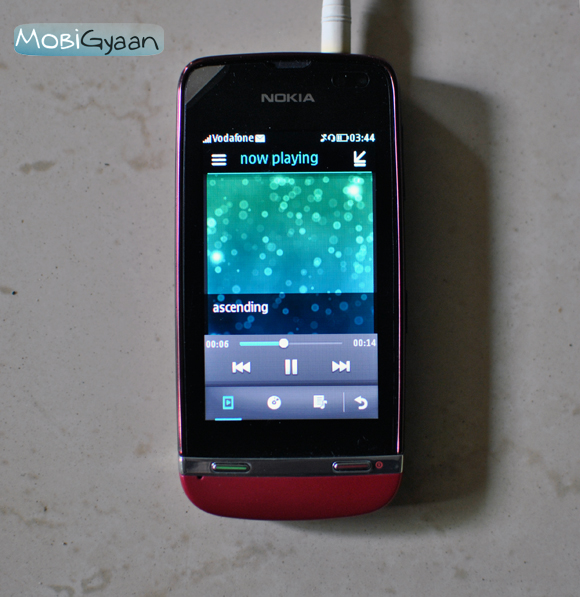 Despite being a feature phone, the Asha 311 can be used as a daily multimedia device if you are into your music. It has a good music player which even has equalizer settings, and allows you to play music via Bluetooth.  The loudspeaker is actually pretty loud and gives enough volume to play in a large room.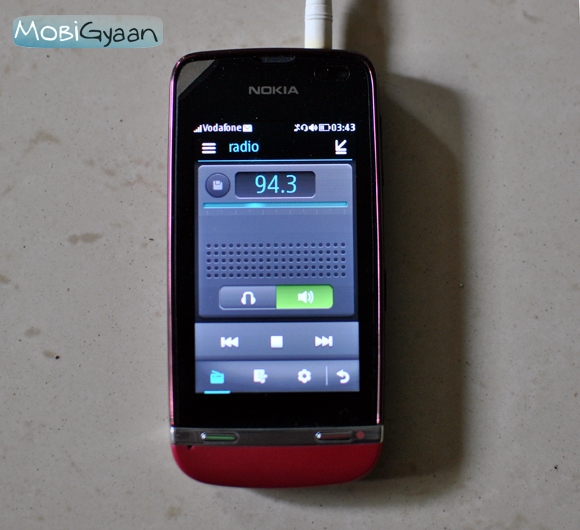 There is also a simple and easy to use FM radio app which scans to all the stations pretty quick.
The audio via the earphones is just alright, as there are no in-ear earphones, so you are better off with a better pair of in-ear earphones.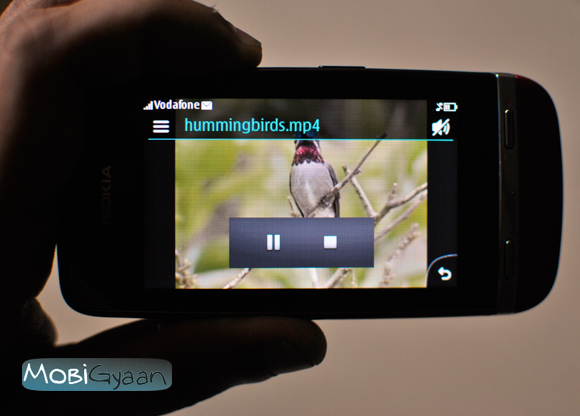 The video capability is however a bit disappointing as we were only able to play MP4 videos.
CAMERA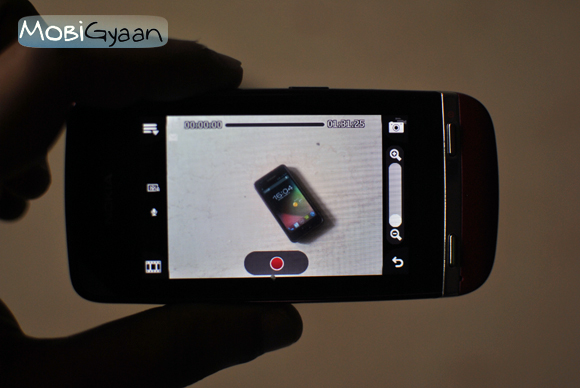 We don't expect much from a feature phone in the camera department. The 3.2MP camera isn't a showstopper, and clicks just decent pictures. The video recording is in QVGA resolution so don't expect a lot out of it.
Nokia has done well in bringing touch screens to the feature phone segment and I personally believe that the company is going in the right direction with its feature phone department.
The Asha 311 is a great performer but then there are a lot of smartphones out there in the similar price range, even tablets! But then if you aren't one of those smartphone wanting people, then this is a perfect handset for you.