Sony Ericsson came a long way with their mobile phone industry and now the company has split to become Sony Mobile Communications. This rebranding has led to the new NXT range of Sony smartphones which look very sleek.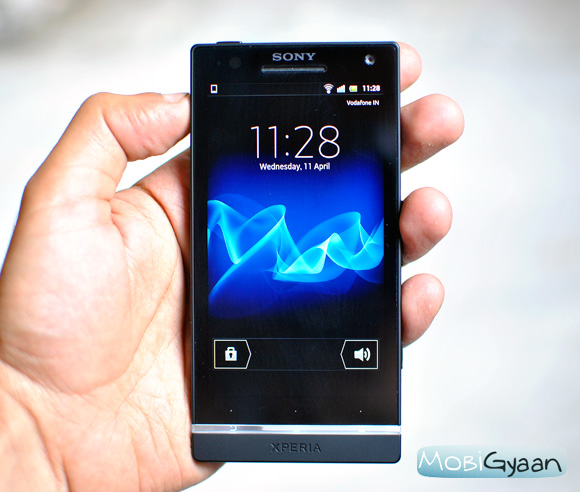 The flagship for Sony in its new NXT range is the Xperia S and we have been expecting a lot from the device as it is also the company's first dual-core processor smartphone. Taking its DNA from the Xperia Arc, the device has good looks and is feature loaded, but is it worth the price tag? Let's find out.

PACKAGING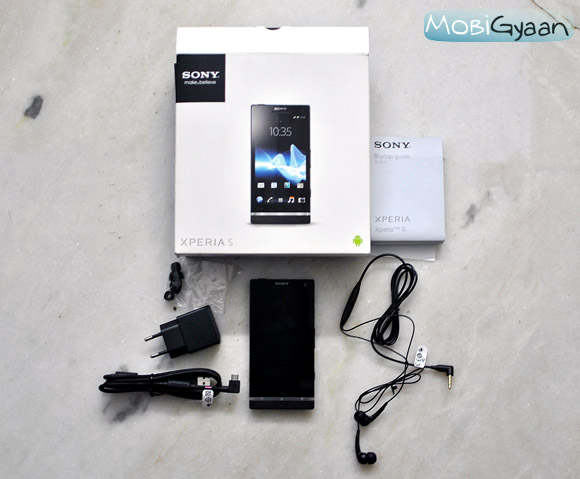 The boxed contents were pretty much normal and the same old Sony Ericsson branded accessories including a pair of in-ear headphones, a data cable and a charger with a USB port.
SPECIFICATIONS

4.3 inch LED-backlit LCD touchscreen (720 x 1280 pixels) with Sony Mobile Bravia engine

Android 2.3.7 Gingerbread

Dual-core 1.5 GHz Scorpion CPU

12 MP autofocus camera with LED flash

1.3 MP front-facing camera
BODY AND DESIGN
The smartphone has stunning looks with a nice sharp appeal. There aren't many curves around the smartphone and it has a nice and bright 4.3 inch display which is 720p with Sony's patented Bravia Mobile engine giving awesome colours, contrast and sharp detailing.

Below the display, are three capacitive buttons which are quite hard to get used to as they are marked with tiny dots. Below that you have a transparent strip which lights up with a white LED when you receive a call, a text or when you put the phone on charging. It's a pretty attractive addition to the design, but it doesn't do anything useful, so a kind of a letdown. There is a tiny LED on top of the display which is really handy as it lights up on various notifications and you can customise the colour of the LED for each kind of notification, a feature that has been on most Sony (Ericsson) smartphones.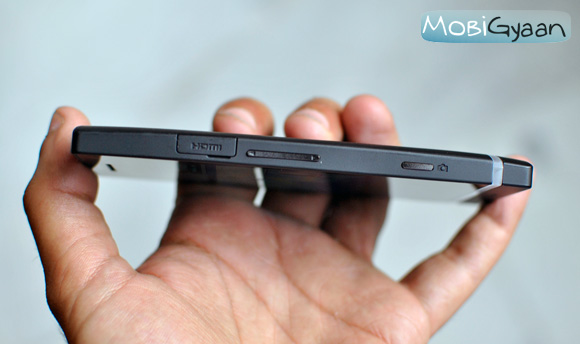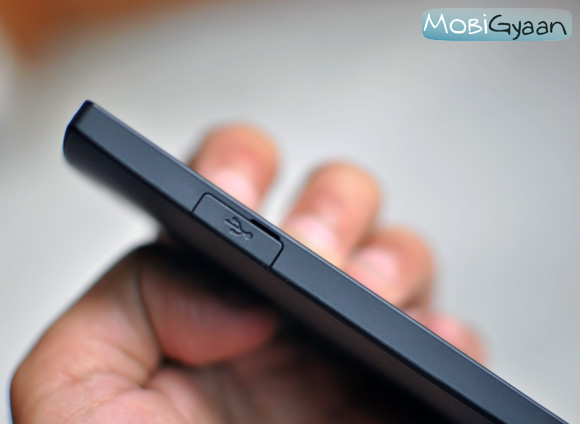 The right side has the microHDMI port (covered by a cap), the volume keys and the camera release shutter key. On the left there is only the micro-USB port which is also covered by a cap so that you don't have dust filling up on the insides.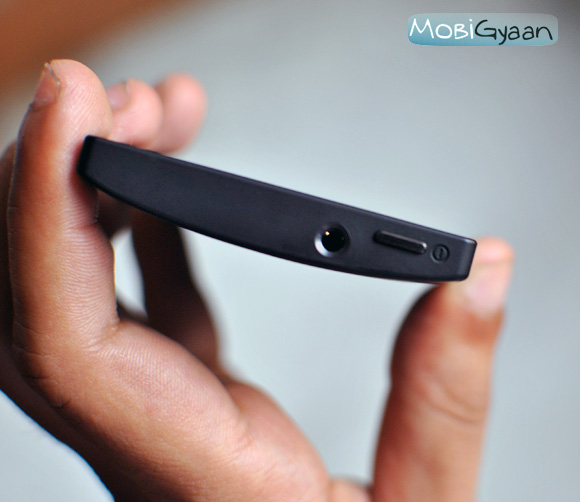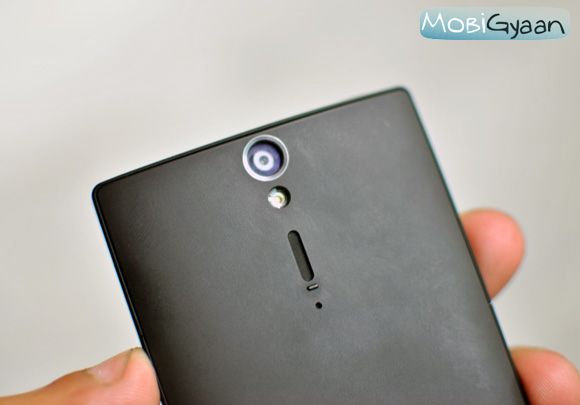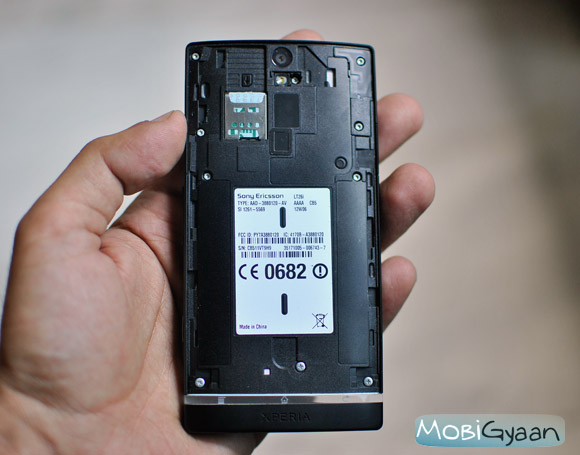 The top has the power/sleep key which is pretty easy to use and the 3.5mm audio jack. Below there is a slot for you to put your lanyard. The back has the amazing 12MP camera with an LED flash, a small mic hole and also the speaker. While the back does come off, you can only fiddle with the SIM card, as the battery is sealed inside and of course there is no microSD card slot. The battery has a capacity of 1750mAh, which sounds decent and with a dual-core processor it should give out a decent backup, however comparing it to the Galaxy S II it ran out of juice slightly quicker.
The smartphone also has NFC connectivity, but sadly we didnt get any NFC tags or stickers, so we could not test it out.
ANDROID AND UI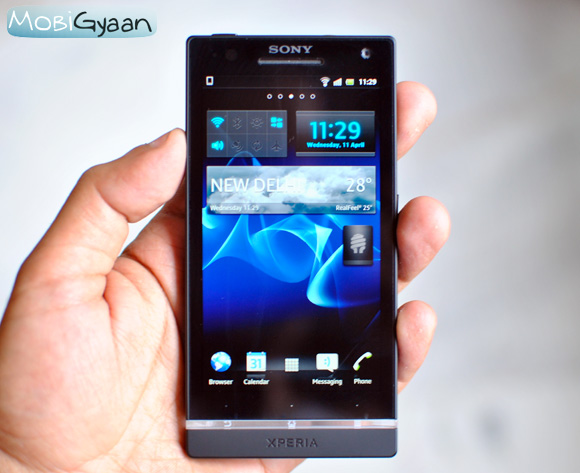 The smartphone runs on Android Gingerbread 2.3.7 and if you have used the Xperia Arc or the Arc S or even the Xperia Ray, then there isn't a lot of difference in the UI. It is pretty much same with a few new wallpapers, widgets and some tiny bits here and there.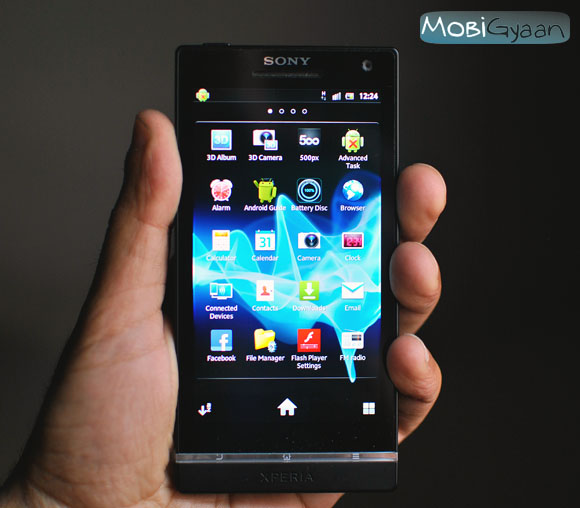 You get the Timescape layout in you widgets, which we have already seen. Being on the latest Gingerbread version, it still tends to lag a little but handles apps and games easily.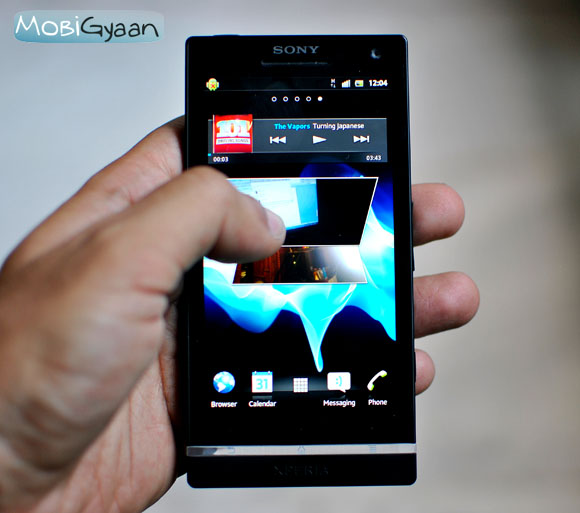 So in short if you expect something big from the OS or the UI, then I am sorry to say there isn't much. You might see some new visual stuff and of course some handy good looking widgets, but that's it.
Sony should have a major makeover when they release the ICS update, as the UI still looks a little bland to me.
Sony has always been top-notch in the camera division and boy this one doesn't disappoint you. Just like the Arc and the Arc S, it does what it is meant to do, click awesome pictures quickly.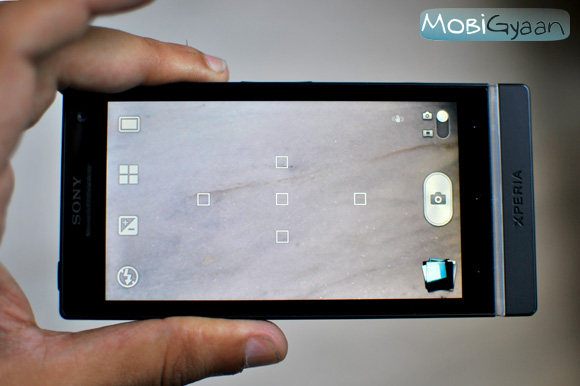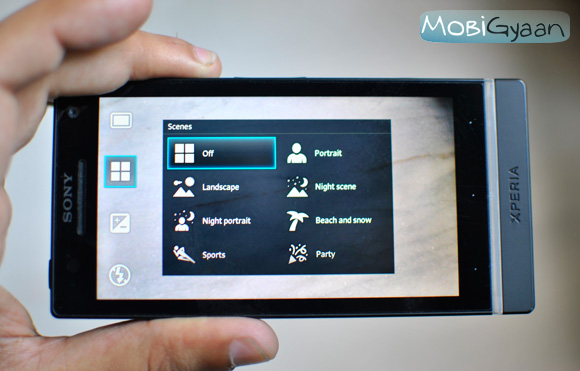 The 12MP sensor is very good and captures brilliant pictures with crisp quality and nice colours. The software has been tweaked well and the shutter speed is insanely fast clicking pictures instantly. It also has sweep and 3D sweep features, and the usual scene modes, and camera settings that you can fiddle around with.
The camera can take videos at full HD 1080p resolution at 30fps with continuous autofocus and stereo sound, which is pretty sweet as the videos come out great.
MUTLIMEDIA

The Xperia S has a new refreshed music player which now organises your music in a proper way and it looks more appealing as well. Yes, Sony has also fallen for the flipping album art UI which somehow has a nice charm to it. There is no compromise in sound quality, and even the loudspeaker has a pretty loud output.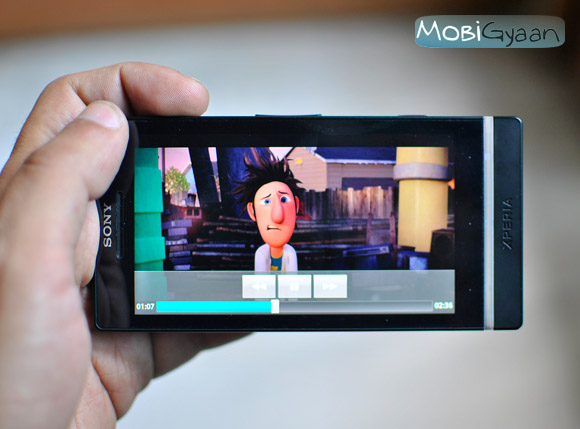 The only flaw I see in Sony (Ericsson) smartphones is the lack of video codec support, so you need to install some apps to play videos on. Although the native video player app supports the basic formats, but then there are some which force you to install a third party app to play your videos. Other than that, viewing videos is a beauty on the 720p display and if you are watching HD content, then you will be in love.
Other multimedia features include a stereo FM radio which is pretty handy in case you forgot to copy your music library, and also the smartphone is PlayStation certified so the gaming experience is also very good.
Having high expectations from Sony's first dual-core handset, it doesn't pack all that punch. I am not saying it is a useless smartphone, it has great potential, and one of the most amazing cameras I've seen on a smartphone, but somehow it doesn't deliver the oomph factor. But then, that's just my opinion.
If you are a Sony lover, then this is THE smartphone for you. Full marks on multimedia, UI and platform could have been slightly better.
The smartphone is currently priced at about Rs. 30,000 and for that amount of money you can get better smartphones with respect to functionality.