Fitness apps are totally the new craze. Everyone wants to be fit and if you can get some help, it is totally welcome. Gym Technik is an app developed by TSR Technik Ltd. It has been voted the best BlackBerry fitness app two years in a row.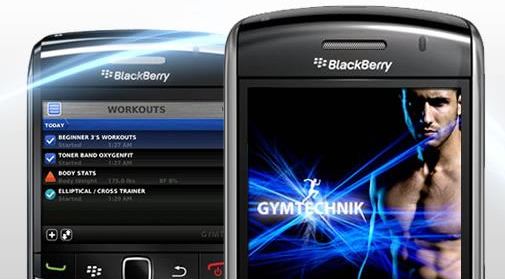 The app is free to download and one of the best fitness apps we have come across in a long time.


Here is what the developers say about it:

Streams full motion video on each exercise

Track reps, weights, time for all exercise types: Free weights, machines, resistance bands, cables, body ball

Track time, speed, distance, and calories burned for cardio exercises

Use the built-in resting and recovery timer

See how you performed each set and exercise previously

Track body weight, body fat, and body size measurements

Upload progress photos

View and schedule workouts on a calendar

Sync and save all your data securely onto Gym Technik Online

Share progress with automatic Facebook/Twitter messages

Get personalized workouts pushed to your Blackberry with PremiumPlus
In case you fall in love with the app, Blackberry has a 30-day free trial for the premium suite.
The layout of the app is the simple, no-nonsense type but you do need to activate your email account before using. It us pretty simple from there on.
If you are just starting out at the gym, or are a pro, Gym Technik will assist you in planning your workout and also keep tabs on your exercise. After setting up an account via your PC, you can proceed further on to setting up your workouts of different body parts. Ideally, it is advised to work out one part a day.
Once you are done setting up, that where the fun begins. The app has a multitude of exercises for each body part. For e.g it has 45 exercises just for arms!
Using the app is simple as heck. You can log in using your username and password. The saved workouts will immediately appear after that. From there on it is deceptively easy. Just keep on exercising and entering the data i.e. exercise and the number of reps. Your phone will display all of your exercises once the workout is complete to give you a pumped up sense of satisfaction.

Gym Technik does not distract you with information like calories and stuff. It is a simple in your face, Gym App. But if you go to the site , you can get everything ranging from a workout calendar to graphs of progress.


We will surely recommend this app. You can download it here.