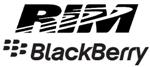 Looks like that the tussle between Indian government and RIM is still far from over. In the latest note the makers of BlackBerry have lashed the Indian government by stating that it's not the only company in India that is encrypting data. Furthermore, RIM also mentions that its competitors like Nokia, Google, Apple, Hewlett-Packard, Microsoft, and Cisco, too are using encrypted data in India.
The Indian government has been seeking access to the encrypted enterprise data from RIM for quite some time now and has even threatened the company with ban on services. However, despite the tough stand and numerous missed deadlines no real resolution has come so far.
Even earlier RIM had asked the Indian government to not to single out the alone and had received some assured. However, the current statement from the company seems to hint that the concerns of this smartphone maker in this regards have not been well addressed so far.
Additionally in the recent note, the Canada based company has also shared that though it supports the security concerns raised by the Indian government but strict measures in regards to encryption may hamper India in attracting businesses or may also have an impact on its huge outsourcing industry.