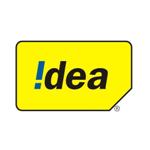 Idea Cellular
may have to pay a fine of Rs. 300 crores for owning double licenses in six circles post the acquisition of Spice in 2008. Apart from this, Additional Solicitor General of India Amarjit Singh Chandhiok in his legal opinion has also suggested that the 12 licences (of Idea Cellular and Spice Telecom) be terminated as the merger has violated the lock-in period clause.
Idea Celluar, which is a part of the Aditya Birla group has denied breach of any licence condition and further added that it has written 20 letters to the Department of Telecom (DoT) over the past 30 months but failed to get any response from the government. The company also claims to have paid Rs 843 crore for overlapping business.
Idea in a statement said, "The court merger was consummated with the full knowledge and support of the DoT, over a year ago. For reasons incomprehensible, the DoT has so far not issued merger letter in consonance with the court-approved merger."
"The Idea-Spice merger, since approved by the courts, happened to involve six overlapping licenses. Despite being issued spectrum for five of these, it is Idea which advised the DoT that it was not using such spectrum, in effect, placing overlapping licences in a de facto escrow, pending receipt of the DoT's formal letter of merger, including surrender if at all that was attracted," it said.
It's noteworthy, that Idea Cellular holds 3G licenses in four of these six circles that have come under the scanner and the ASG is of the opinion that DoT should withdraw the 3G spectrum for these circles since the licence itself is being cancelled.
Source