RIM launches Network Independent BlackBerry Storm and Curve 8520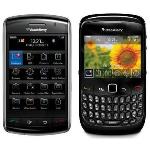 Research In Motion (RIM) has announced the availability of network independent BlackBerry Storm and BlackBerry Curve 8520 smartphones in India. The BlackBerry Storm and BlackBerry Curve 8520 smartphones will be priced at Rs 20,500 and Rs 14,990 respectively. (

The price of the BlackBerry Curve 8520 and BlackBerry Storm differs in Maharashtra and MP compared to other markets in India owing to the difference in the VAT for the two areas.

)

The BlackBerry Curve 8520 and the BlackBerry Storm will be available at leading electronic large format retail outlets across 38 cities through the extensive distribution network of Redington India.
The BlackBerry Storm smartphone's unique SurePress touch-screen depresses ever so slightly when the screen is pressed, enhancing the touch interface for both typing and navigation and giving users an experience they can actually feel.
The BlackBerry Storm also offers a large and stunning display together with a first class phone and the industry's leading mobile communications capabilities, as well as many other powerful features including global network and roaming support on HSPA/UMTS/EDGE/GSM networks, full HTML browsing, advanced multimedia capabilities, a 3.2 megapixel camera and built-in GPS – all designed to give users an exceptional mobile experience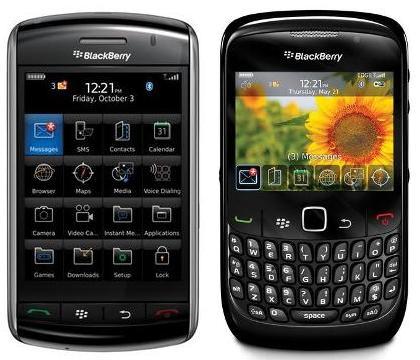 The BlackBerry Curve 8520 is an feature-rich smartphone with a full-QWERTY keyboard. It introduces an innovative touch-sensitive trackpad, which makes scrolling and selection smooth and easy for a great navigation experience. Its dedicated media keys, which are smoothly integrated along the top of the handset, give customers an easy, convenient way to control their music and videos.

In addition to providing the industry's leading mobile solution for email, messaging (IM, SMS, MMS) and social networking and an easy-to-use, full-QWERTY keyboard for comfortable, accurate typing, the BlackBerry Curve 8520 comes with built-in Wi-Fi, full HTML browsing, powerful multimedia features and useful applications that help people stay organized, productive and entertained while on the go.