One of the most ambitious tablets for 2011 has been the BlackBerry PlayBook. However, it didn't reach the levels of expectations that the consumers or RIM assumed.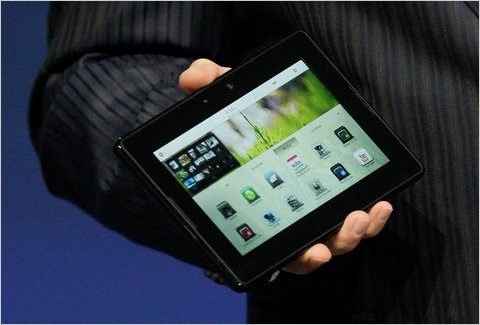 The sales haven't been that well and the tablet has struggled in the huge tablet market with the likes of the iPad and other tablets running Android. RIM has just announced a huge drop in the price of its PlayBook tablet as the year is coming to an end.

Now this sounds like a desperate move by the company but if this works, it might be a good seller as this time of the year sales go sky high. The new prices of the PlayBook tablet are $199 for the 16GB, $249 for the 32GB and $399 for the 64GB version.
The prices haven't been updated on the RIM Indian webpage, but if you head over to Flipkart, the new prices are Rs. 13,490, Rs. 15,990 and Rs. 24,990 for the 16GB, 32GB and 64GB models respectively. Interested?