Samsung has already announced its Windows Phone 8 running ATIV S and Nokia has unveiled its Lumia 920 and Lumia 820.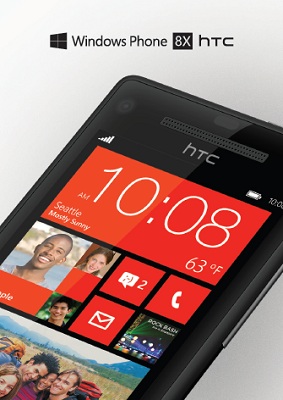 Now next in the line seems to be HTC who has an event scheduled for the September 19 and is expected to announce three Windows Phone 8 running smartphone and one of them which has leaked a lot is the HTC Accord aka 8X.
Now more rumours have erupted related to the 4.3 inch smartphone which suggests that the 8 MP camera of the Accord is said to take very fast and 'phenomenal photos' even without any enhancements on it, like the one found on the HTC One X.
We knew that the internal storage on-board the HTC accord would be about 16 GB and now it is being said that there is no microSD slot over the device, so users will have to be satisfied with 16 GB of storage. Also the built quality of the HTC Accord is said to have a 'solid feel' but then the device is expected to have a plastic body.
The specs which leaked earlier that the device is expected to arrive with are 4.3 inch Super LCD 2 display, 1.2 GHz Dual-core processor, 1 GB RAM, NFC, Beats Audio 8 MP Camera and 1.3 MP front camera.
We are just days away from the expected unveiling of the device and when we get to know all about the device officially.