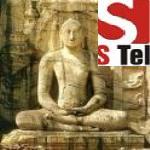 S Tel has announced the commencement of its services in Bihar within a week of launching its telecom services in Himachal Pradesh and Odisha. Telecom circles for which S Tel has licenses are Himachal Pradesh, Odisha, Jammu & Kashmir, Assam and North East. By year end, S Tel's mobile services will be available in Jharkhand and will be accessible to customers in Assam and North East by first quarter of 2010.

S Tel has launched two tariff plans which will charge the consumer @ 1 paisa/second and 50 paisa/minute respectively, both for STD and Local outgoing calls.Both the plans come with a special benefit of 60 minutes of free local calls per month for a period of 3 months. In addition, S Tel has announced 3 Special Tariff Vouchers (STVs) of Rs. 9, Rs. 149 and Rs. 1499. On availing these, the consumer will gain 60 minutes of free outgoing local calls to any network per day for a day, month and year respectively.

S Tel customer care in Bihar can be reached at 9128012345 from any landline or mobile number. Besides this, S Tel users can access the toll free customer care number 1212.