Spice Mobile launches M 7070, Dual SIM Camera phone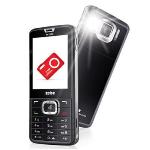 Spice Mobiles has launched the new Spice M-7070. Spice M-7070 is a Multi SIM (GSM+GSM) handset. It features 5 MP camera, 8x Digital Zoom, Anti- shake and Auto- focus. It supports 30 fps video recording. Spice Mobiles claims that the Anti-shake feature of M-7070 ensures that all the images come out blur–free even in case the hand moves while taking the picture, thus delivering faultless shots. The Face Detection locates human faces and automatically adjusts the focus and exposure. This camera phone also lets you click picture in low light with its Dual LED Flash.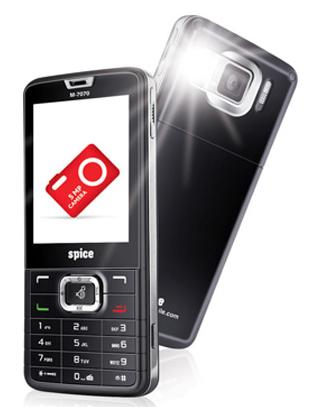 It has 5 Photo Capture Modes that offer a variety of modes and settings, like the Normal, Best Shot, Continue Shot and Burst Shot. Spice M-7070 also features Music & Video Player, FM Recording, 16 GB Expandable Memory and EDGE & JAVA Support.

The Spice M-7070 Camera phone is priced at Rs. 7999.

I have not used the phone yet but I must say that its features list looks very impressive at a price tag of Rs. 7999.