S-Voice working again on non-GS3 smartphones
Samsung's own personal virtual assistant S-Voice which is an exclusive-to-Galaxy S III, was quick to be extracted and leaked over the Web and was able to run smoothly on almost every Android smartphone out there. Then Samsung was too quick to block unauthorised access from these apps to Vlingo's servers but now it seems that the app is up again.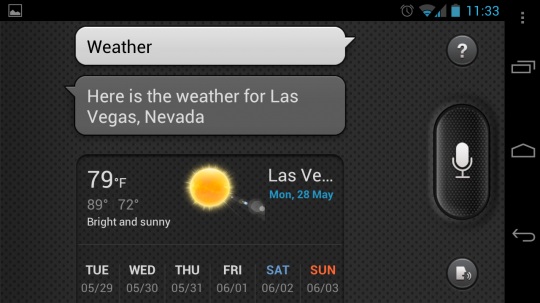 According to various reports, the S-Voice app is up and running normal and even answering every query that you put forth to the assistant.
Samsung did agree that it had blocked access of the app to the backend as it felt that the early build of the app which was leaked would give wrong impression from the final release of the S-Voice and create a bad impression on users.

But the same leaked apk when installed again on Android smartphones is running well. The reason behind this could be that Samsung was just waiting for its Galaxy S III to release officially, which has started to reach consumers in European countries today and so the company has again started allow unauthorised devices to access Vlingo's servers, which handle all the queries sent in from the S-Voice.

Also do not forget that the Galaxy S III is launching in India on May 31 and pre-orders are already up. So if you are waiting to buy the smartphone, it is just a couple of days away.