Samsung agrees a 2-3 week delay in 'Pebble Blue' Galaxy S III
Last week, we reported that the 'Pebble Blue' version of the newly launched Samsung Galaxy S III has been delayed due to a 'Production Error' that forced Samsung to scrap a large quantity of the back cover.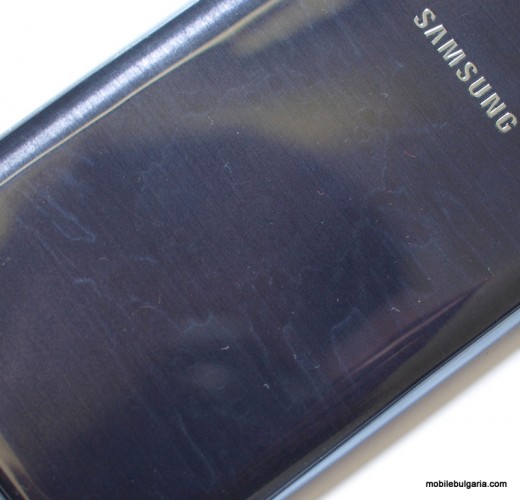 Now thanks to the guys at MobileBulgaria, we know what the real issue with the back cover is. They were sent a unit which, on close inspection,
was
found to be affected by the production error. As you can see in the image above, there a slight milkiness on the back cover which can't just be wiped away or washed.

This may be the 'special hyper-glaze material' which may not have dried completely while under production and thus has forced Samsung to replace it with a new one and is causing the delay of about 2-3 weeks for the device to reach sale points.
Samsung has officially accepted that its 'newly invented' blue colour and 'special hyper-glaze material' didn't go on to meet the highest internal quality standards.

Samsung said,
"Samsung's Galaxy SIII Pebble Blue version comes with a newly invented blue colour and special hyper-glaze material.
In order to meet the highest internal quality standards and to provide the best quality Galaxy SIII to customers, a short supply of Pebble Blue version is expected in some regions in the next 2-3 weeks.

Samsung is working hard to ensure that customers will get the Pebble Blue coloured devices as soon as possible.
"

The Galaxy S III is launching in India tomorrow and we are really excited about it to get our hand-on over the device and hope there is no delay in the blue version arriving in India.