In a quest to deliver well-differentiated, high-performance, high-density memory to customers in a timely manner, Samsung has now launched a new  ultra-high-speed four gigabit (Gb) low power double data rate 3 (LPDDR3) mobile DRAM, which is being produced at a 20 nanometre class process node.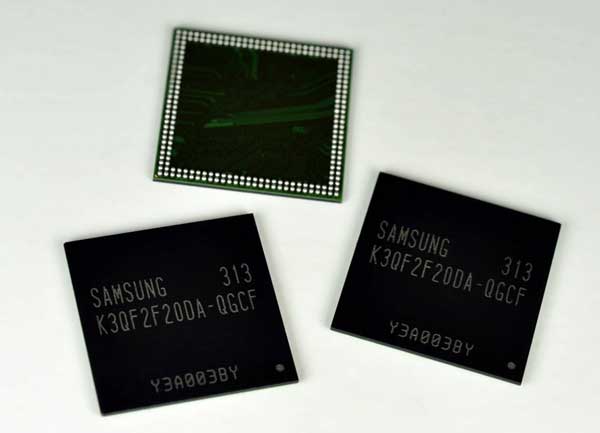 The 4 Gb LPDDR3 mobile DRAM from Samsung when used in smartphones and tablets can transmit data at up to 2,133 megabits per second (Mbps) per pin which means nearly three full HD videos of 17 GB total length can be transferred in just one second. The LPDDR3 will be recommended for the seamless display of full HD video on smartphones with five inch-or-larger screens.
Comparing the 4 Gb LPDDR3 to the LPDDR2, the data transmission speed is nearly twice. Also using the new LPDDR3, performance would improve by more than 30 percent and power saving by nearly 20 percent, thus making it very desirable.
The new 4 Gb LPDDR3 would be beneficial for manufacturers who are scaling down the size of their mobile devices. By using this DRAM, OEM's can have a 2GB package that includes four of Samsung's new chips in a single package that meets the memory package height of 0.8 millimetres.