While there already have been leaks about Samsung's upcoming Windows Phone, today we get to see the press renders of the device, which is called the Samsung ATIV SE.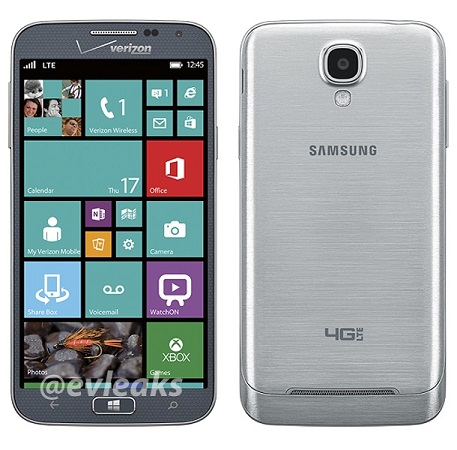 The Samsung ATIV SE, is apparently set to succeed the ATIV S. What's interesting is that based on the leaked press renders we can conclude that the handset looks just like the Galaxy S4 with minor changes. Other than that, the camera, volume rocker, power button are placed exactly in the same way as the Galaxy S4. Either Samsung can't think of any new design patterns for its Windows Phones or it just likes the Galaxy S4 design.
Based on the press renders, we can expect the Samsung ATIV SE to feature a 5 inch display with 1920 x 1080 pixels resolution. While there is no word on the internal specs of the device, we can expect a quad core Snapdragon processor with 2 GB of RAM. The phone is also LTE enabled and is expected to be announced in early April.