Apart from the Galaxy S8, we have also been hearing about Samsung Bixby for quite a while now. The Samsung Bixby is South Korean company's AI (artificial intelligence) powered voice assistant, and, it has just been officially announced by Samsung.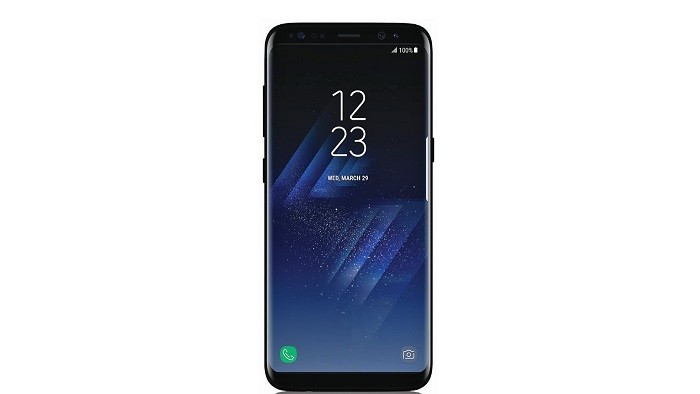 Samsung has taken the wraps off its AI powered voice assistant Bixby, and, the company has also confirmed that the Galaxy S8 will be the first Samsung device that will come pre-loaded with Bixby. If you have heard the names like Siri, Google Assistant and Cortana, Samsung's Bixby won't be a stranger to you.
Samsung says that Bixby is proficient in three properties – Completeness, Context Awareness and Cognitive Tolerance – which will give it an edge over other assistants that we mentioned above. Starting with Completeness, if an app is Bixby enabled, users will be able to perform all the tasks in the app by voice commands, instead of partially performing some tasks with voice commands and then requiring touch inputs to perform the remaining ones.
Moving on to the Context Awareness property of Bixby, when a user is using a Bixby enabled app, they will be able to summon Bixby at any time and Bixby will understand that current state and context of the application ensuring smoother flow of work.
When it comes to voice assistants, remembering the exact voice commands can be difficult at times for the users. Well, here's where Bixby's third propery, Cognitive Tolerance, kicks in. With this property, Bixby will understand the voice commands of the user even with incomplete information and execute the task as best as it can. However, it will then prompt the user to provide more information to successfully complete the entire task.
In the past leaks of the Galaxy S8, we have seen a button below the volume rocker (refer the render above) which was rumored to be a dedicated button for the Bixby. Well, that rumor has turned out to be true as Samsung has confirmed that users will be able to summon Bixby with a single press of that button, even when the Galaxy S8 screen is off. "Instead of taking multiple steps to make a call – turning on and unlocking the phone, looking for the phone application, clicking on the contact bar to search for the person that you're trying to call and pressing the phone icon to start dialing – you will be able to do all these steps with one push of the Bixby button and a simple command." explains Samsung.
Samsung Bixby will not be restricted to the Galaxy S8 and Galaxy S8+, but, it will be also be coming to more Samsung devices like air-conditioner, refrigerator and TV. All these devices will need to make use of Bixby is an Internet connection and a mechanism to accept voice inputs. Samsung will also be releasing an SDK so that third-party app developers can easily make their apps Bixby enabled.
"Bixby is at the heart of our software and services evolution as a company. We are fundamentally and conceptually changing our attitude toward software and services and working hard on innovation throughout all aspects of our mobile ecosystem. Our investment in engineering resources speaks for itself – we have thousands of software developers supporting this effort. This is something that I'm very excited about." said Mr. InJong Rhee, Executive Vice President, Head of R&D, Software and Services, Samsung.
"Innovating in software and services enables opportunities for creativity and the ability to build new experiences from the ground up. With the continued investment from Samsung on artificial intelligence, the possibility of what Bixby can become is endless." Mr. Rhee further added.
So, are you excited about Samsung Bixby ? Well, we certainly are. Samsung will reveal more details about Bixby on March 29 when it unveils the Galaxy S8.