While Samsung has just launch an exciting range of accessories for the Galaxy Note 3 and the Galaxy S4 Zoom, the company has announced 100 million users for its ChatOn app.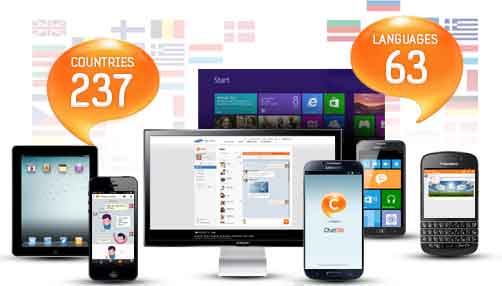 Samsung has announced that its cross platform messenger app, ChatOn has grown to 100 million users since its launch in October 2011. The app which is uniformly available throughout the world, can be used on Samsung feature phones, Android, iOS, Blackberry and Windows Phone smartphones and even through the PC. The app has been pre-loaded on all the latest Samsung flagship devices starting from the Galaxy S III, thus causing a rise in its customer base.
Interestingly, the ChatOn app has seen fast growth in countries like India and China and is now starting to gain popularity in the US, Europe and the Middle East. The app which supports as many as 63 different languages worldwide, supports 10 regional dialects in India and is soon expected to add an additional 13 dialects by the end of this year.
The ChatOn app supports multi-screen which allows users to sign-in on up to five different devices using one Samsung account ID. The app has the ability to easily drag and drop media files into a chat window using the multi-window feature and can also create hand-written messages with S pen when using when using the Galaxy Note 3.