Samsung launches leather accessories for Galaxy Note 3 and Galaxy S4 Zoom
Paris Fashion Week was abuzz with stunning accessories for the Samsung Galaxy Note 3 and the Galaxy S4 Zoom.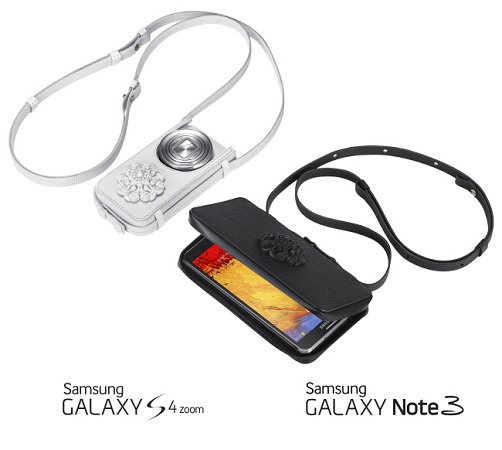 Samsung in association with hexa by kuho launched a new set of accessories for the Samsung Galaxy Note 3 and the Galaxy S4 Zoom at the Paris Fashion Week. The accessories which can be worn on the shoulder with a leather strap or used as a stylish protective case are made of luxurious leather material and have the traditional Housouge pattern – a Korean floral medallion used as a decorative feature.
The clutch bag for Galaxy Note 3 can house the 5.7 inch display along with 3 credit cards on the other side. Similarly the leather case for the Galaxy S4 Zoom has a fitting camera lens-shaped design. It can also be attached to hexa by kuho's new leather handbag.
Speaking about the accessories, Younghee Lee, Executive Vice President of Global Marketing, IT & Mobile Division at Samsung Electronics said, "We wanted to ensure that our customers have the choice to complement their mobile devices. Thanks to this collaboration with 'hexa by kuho,' the GALAXY Note 3 and S4 zoom owners are allowed to express their sophisticated taste and design preference with high quality and premium accessories. hexa by kuho's reputation for fusing traditional, classic designs with their unique, experimental style make it the ideal partner for these GALAXY products, which also provide a next generation interpretation of the needs of today's consumer".