Just before the year 2012 ends, a range of Samsung Galaxy Smartphones have received a price cut, making the smartphones a great buy for buyers who are planning to buy an Android smartphone from the company. Samsung has cut down on the pricing of the Galaxy S III, Galaxy Note, Galaxy S Duos and the Galaxy Ace Duos.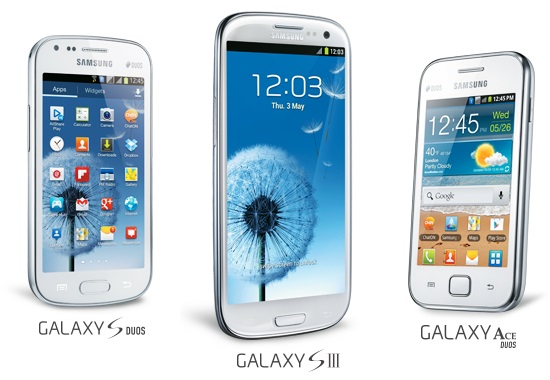 The 16 GB version of the Galaxy S III

smartphone

is now available online for as less as Rs.31

,

900 while the 32 GB is available for just Rs.34

,

900.

The 5.3-inch Samsung Galaxy Note is now available for prospective buyers for Rs.27

,

500 which is a great price if you ready to compromise on a few features that the Galaxy Note II brings along.

Coming to the budget

smartphone

range, Samsung has lowered the price of its Galaxy Ace Duos which was launched back in June this year for Rs.15

,

090 and the 3.5-inch

smartphone

is available for Rs.10

,

900. Also the Samsung Galaxy S Duos which

was

available online for Rs.16

,

900 since September is now available for Rs.14

,

900.