Samsung has been trying to make a comeback the whole year after its flagship Galaxy S5 turned out to be a big bust. The Samsung Galaxy Alpha picks up the baton from the phone and does remarkably well while doing so. Samsung has finally switched over to a metallic form factor and while it has been a long time coming, it is definitely worth the wait. One look at the Samsung Galaxy Alpha, and it will definitely leave you delighted. Samsung has finally woken up to the reality that it cannot regulate the market, but rather has to attend to what the consumer wants. The Samsung Galaxy Alpha is what the Galaxy S5 should have been and would have given Samsung some street credit. But, well, better late than never, right?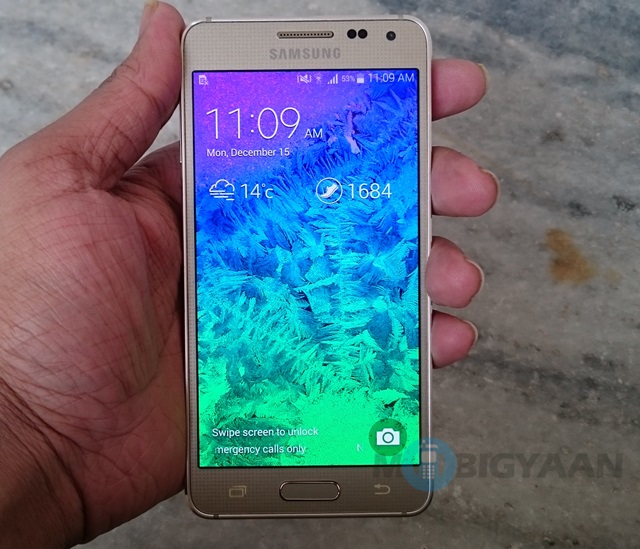 The Samsung Galaxy Alpha is Samsung's first effort at metal. It is definitely one of the best looking Galaxy phones till date. It shares many features with Samsung Galaxy S5 thankfully, apart from the form factor.
The only thing that can spread trouble for Samsung is its Rs. 39,900 price tag, which could spell trouble for Samsung in a highly competitive market.
Samsung Galaxy Alpha specs:
4.7 inch display
1280 x 720 pixels resolution
1.8 GHz O

cta

-core Exynos processor
2 GB RAM
32 GB internal memory
12 MP primary camera
2.1 MP front facing camera
Google Android v4.4.4 KitKat
1860 mAh battery
Hardware
There is only one word that an describe the Samsung Galaxy Alpha – crisp. It is definitely one the best looking Samsung phones that I have seen, till date.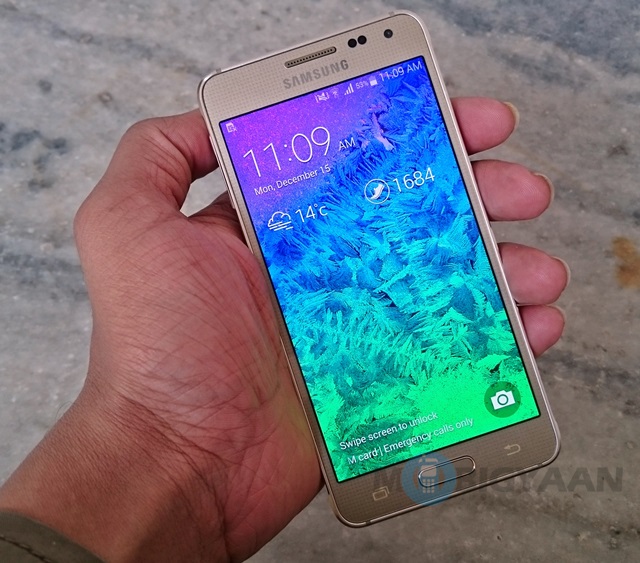 Samsung has definitely worked hard on the form factor and the product shows its efforts. It has everything one can desire, smooth chamfered edges, thin form factor and a plastic back. But, the best thing about the Samsung Galaxy Alpha is not just its form factor, but also the weight distribution – it feels light as a feather. Add to that, it is easy to hold. It is smooth and elegant and is something that can give other phones in its category a run for their money. The phone might remind you about the Samsung Galaxy S5 Mini, although it is not that miniscule. The Super AMOLED 720p display feels amazingly good.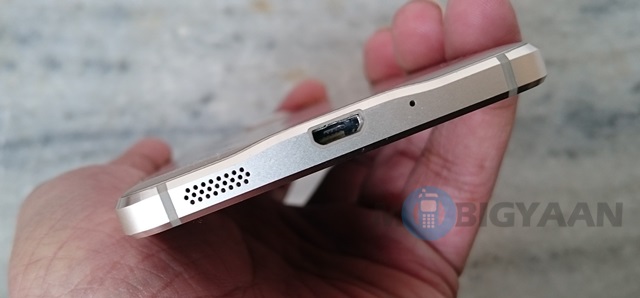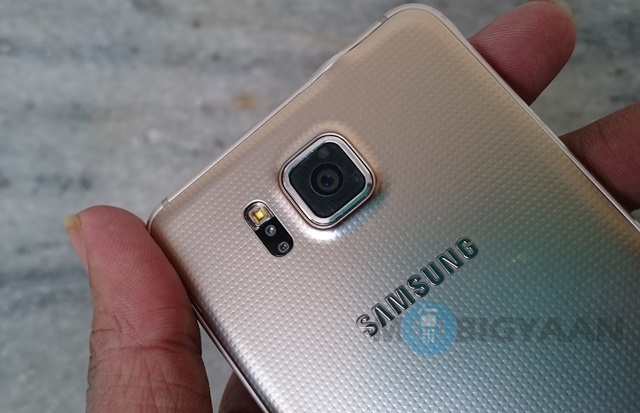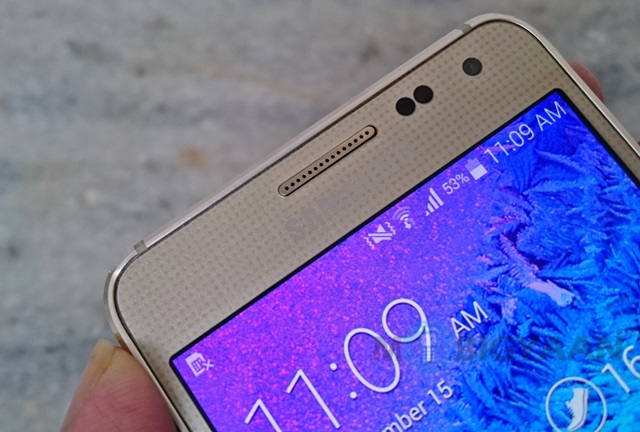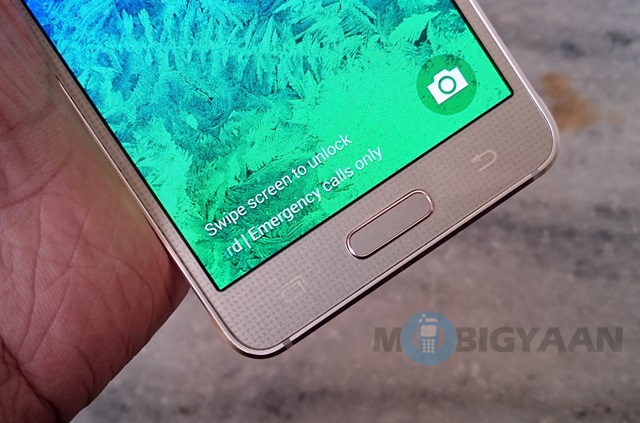 While the internal hardware feels good – the 1.8-GHz Octa-core processor and 2 GB RAM feel good, the lack of a MicroSD slot kind of pinches me a bit. I do not mind it not being waterproof or having an IR blaster like the S5, but I would still prefer it to the Galaxy S5. The MicroUSB slot is located at the bottom, while the 3.5mm audio jack is located at the top, the volume button is located on the right and the power button is located on the left. The 12-megapixel rear cam along with the heart rate sensor is located at the back. You will find the 1860 mAh battery at the back along the nano-SIM slot, upon opening the cover.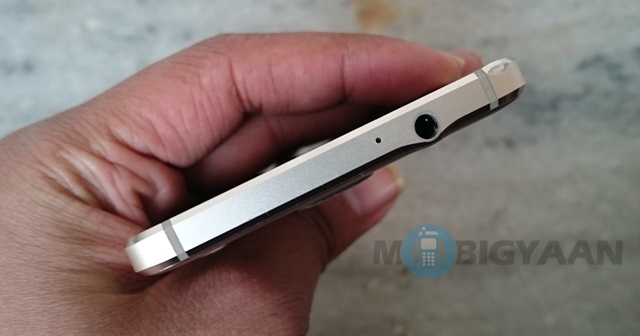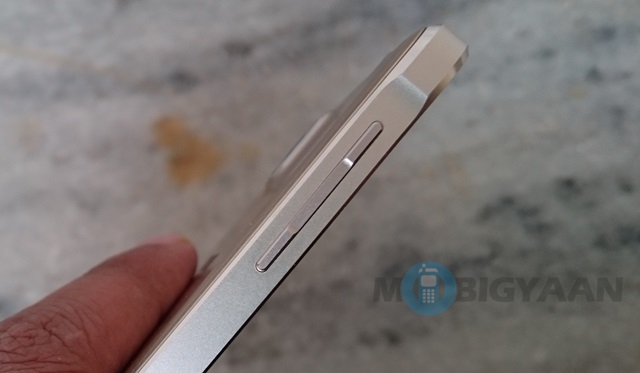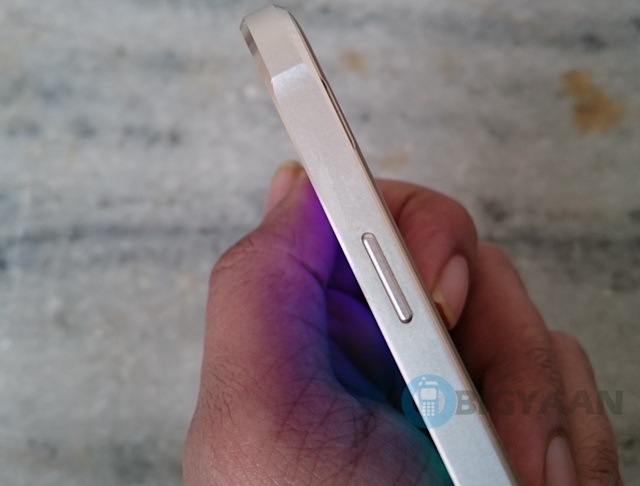 But the aluminum form factor comes at a price, the handset is easily scratchable and slippery.
At Rs. 39,900, this phone doesn't come cheap. But, at least, it looks the part.
Software
The software does what the hardware doesn't – it picks up from the Samsung Galaxy S5. The Galaxy Alpha uses the TouchWiz UI with Android 4.4.4. It is exactly the same as the Samsung Galaxy S5. I expected Android L to land on the Samsung Galaxy Alpha, but that might be expecting too much too soon from Samsung.
The Samsung Galaxy Alpha works the same way as the Galaxy S5 in terms of the TouchWiz UI. It has both Samsung and Google apps such as My Magazine and Google Maps.
Fingerprint Scanner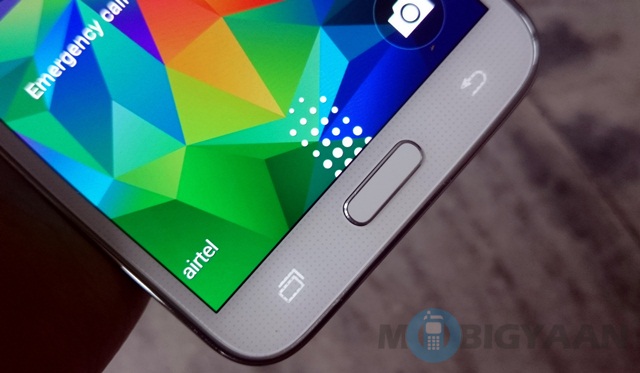 The fingerprint scanner on the Samsung Galaxy Alpha is something different, it can not only be used to authenticate Samsung and Android apps but also for third party apps. So, the general practice of putting locks on WhatsApp and Facebook gains new teeth.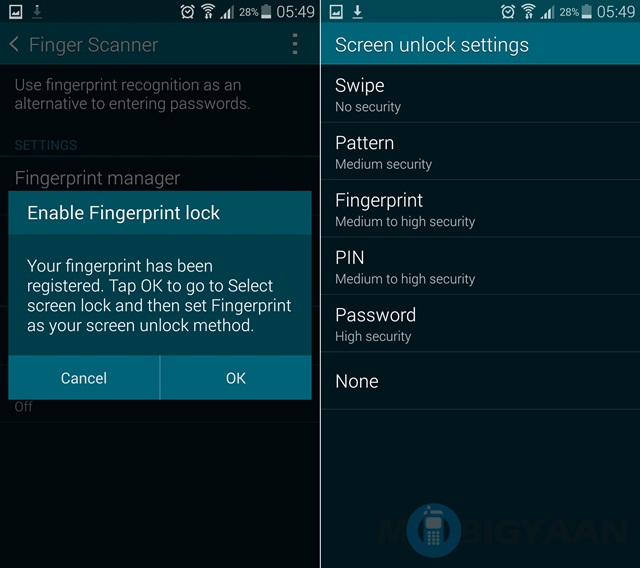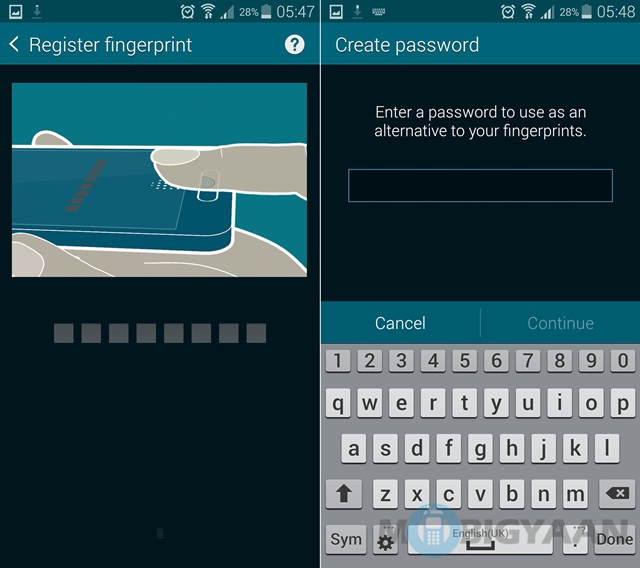 Although while Samsung recommended using the index finger, I was more at ease with the thumb fingerprint. Well, to each his own. (Try doing it with your toes!)
But how was Samsung able to do so? Well, besides the capacitive touch buttons surrounding the home button, there is actually a capacitive fingerprint sensor embedded inside the home button itself, which is how it happens. You can store up to 3 prints, I was actually content with one, so as not to get confused.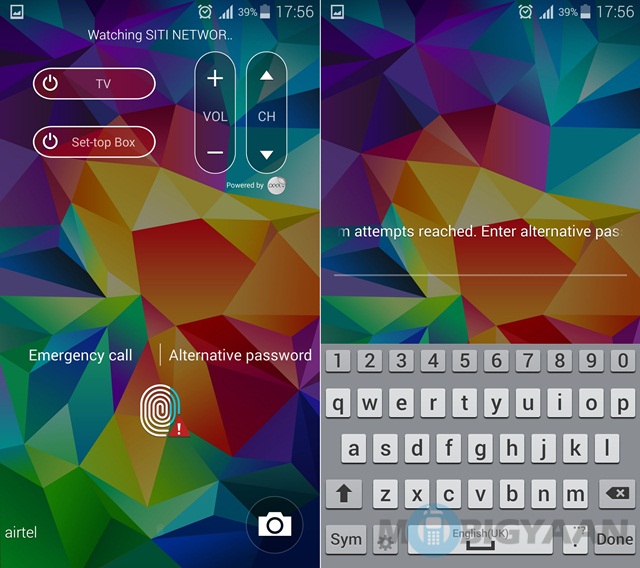 Obviously, I would be proven wrong in the event someone kidnaps me, cuts off my thumb and uses it to unlock my Samsung Galaxy Alpha,  but for now I am content with my choice.
In case the Samsung Galaxy Alpha fails to recognize your password, then you can enter an alternative one to access it.
Samsung has also tied up with PayPal and will let you authenticate your payments with a fingerprint scan. It is actually necessary, since there are high chances of your information leaking out during mobile transactions.
It also lets you maintain a locker for confidential files using your fingerprint.
The  thing about a fingerprint scanner is, that you will never really get tuned to unlocking your phone this way- its not perfect and you generally need to try more than once for the phone to recognize your fingerprint.
Whether it be Samsung or Apple, both need to improve upon fingerprint scanning.
Private Mode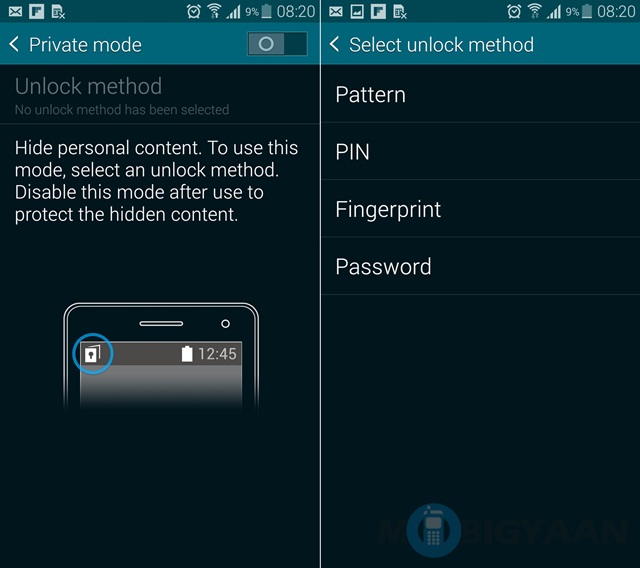 The Fingerprint scanner is not the only thing on offer from Samsung in terms of security features. You can enable the Private mode to protect anything you want from spilling out. It lets you hide all your personal content.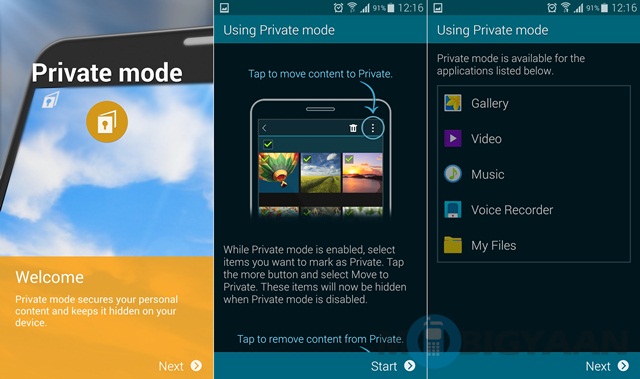 Once you are done, all you need to do is disable the Private Mode and your phone returns back to normal.
Kids Mode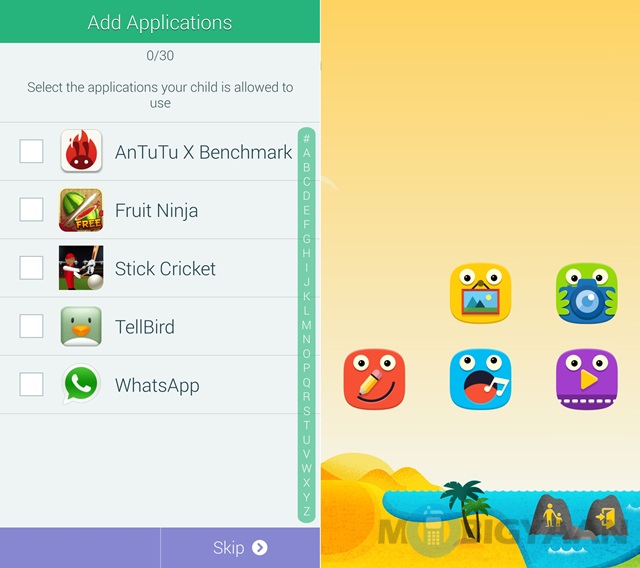 Samsung has taken into consideration the fact, that every smartphone sooner or later goes into the hands of kids. Obviously, you wouldn't want your little brat crying his eyes out over a phone, so you tend to give it to them. But how about keeping your information safe,  while letting them play games or whatever else they want to do with the phone? The Kids Mode does  that easily. It lets you decide what kids will have access to and what will be restricted from them.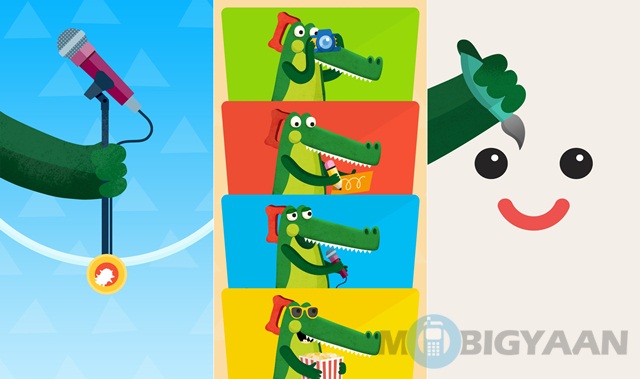 The Kids mode actually adds a whole new colorful UI. It can actually work as an alternative UI and please your inner kid.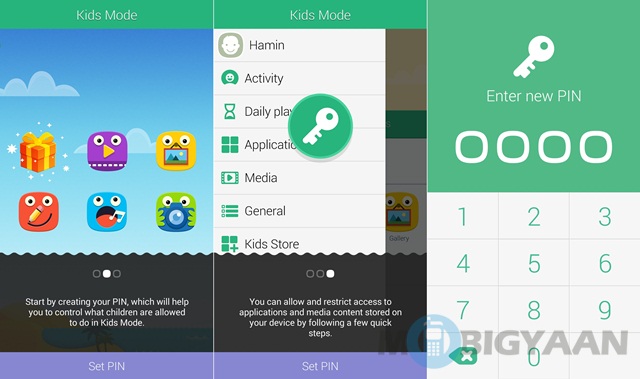 No more of your little slugger fuzzing up your Facebook account or calling your boss on an off day. Sounds cool!
Heart Rate Monitor
You might have heard of smartwatches with heart rate monitors, but never of smartphones with a built in one, have you? Well, that's the thing – most people have smartphones while smartwatches belong to a niche audience, which is why logic dictates that you should have one on the smartphone itself.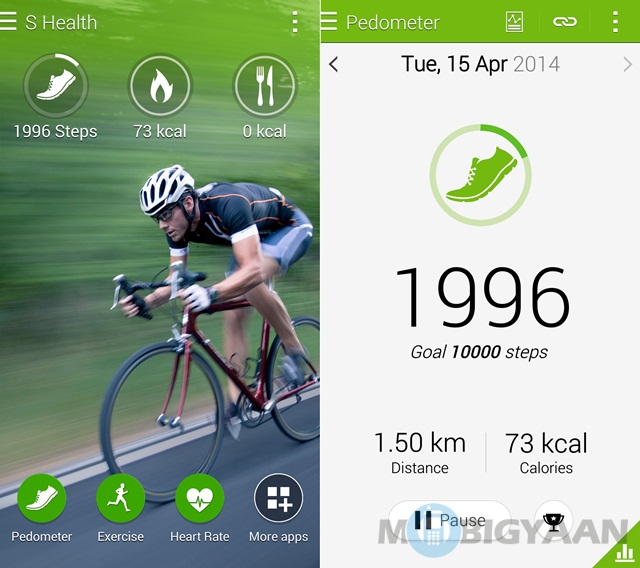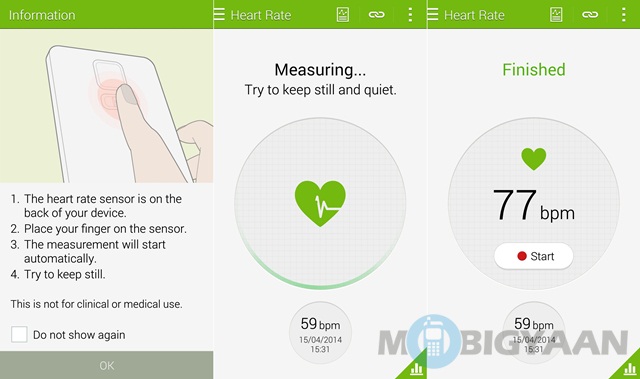 This is  definitely one of the biggies with the Samsung Galaxy Alpha. Samsung has done something innovative and not just commercial with this phone. (I too had a hard time believing that)
The Samsung Galaxy Alpha comes with a built in heart rate monitor located just below the camera. This has been done to accelerate the health functions and veer perspective consumers towards the Gear smartwatches.
The Heart rate monitor is something of a fad and a useful thing too. Unlike the pedometer, which can be easily mistaken about the steps you took, the heart rate monitor is actually accurate, I kind of tested out what it said with a stethoscope, and came out with more or less the same result.
When you put your hand at the sensor located just below the camera, it lights up to let you know that you are pulling the right strings. I actually checked it out while playing sports, while being rested and with mild activity. It was more or less what I expected.
The Heart Rate Monitor will definitely be a cool thing for people with health scares. Obviously, you won't buy this phone just for having one. But, its something more convenient than having a conventional one off the shelves. It maintains your record along with other data such as height, weight etc. It should be useful for people with heart conditions and even for the layman, it can actually give the medical  staff an idea what he/she is going through.
It has actually been my favorite part of the Samsung Galaxy Alpha.
Settings Menu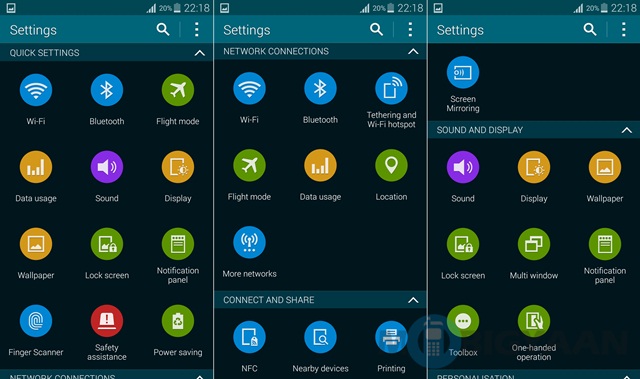 One thing that has made me irritable with the Galaxy S series in the past was the complicated functions. Being a fan of simplicity, I hate too many useless shortcuts and too complicated menu. You don't love it either, right?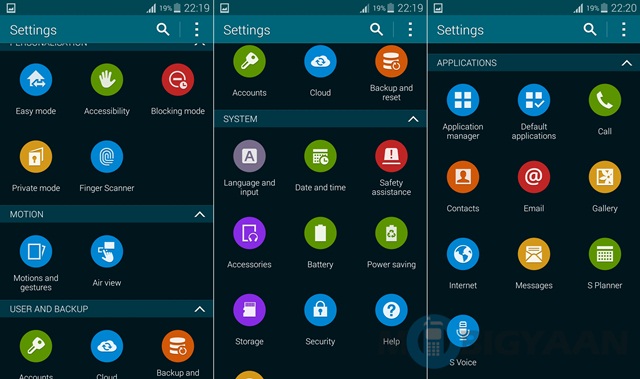 Samsung has finally chosen a new layout for its settings menu. It is still pretty elaborate, but a line of colorful, simple icons laid out under different sections does the trick for me. Samsung's new layout consists of many icons laid out in circles, which is  simple, neat and serves its purpose. If you don't like it, you can switch to tab menu anytime, which is neat too.
Gestures, Voice commands and other stuff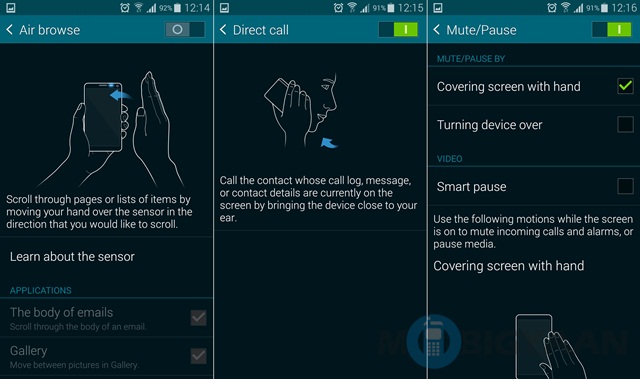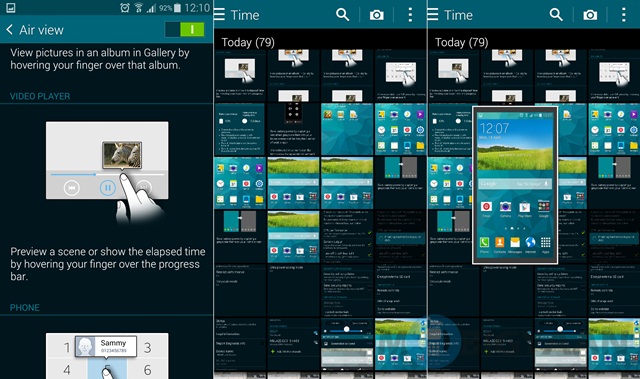 The Samsung Galaxy Alpha isn't perfect. Far from it. Samsung hasn't given up its old habit of cluttering. Samsung wants to be the big dog, but yet has to take Google's support. Basically, what has happened is that while Google endows the phone with its voice assistant, chat app, video app, music app and other such  stuff. Samsung has tried to do the same. Although given a choice, I would give up the Google Stuff.
The new UI is similar to the old one, yet has a little more polished look.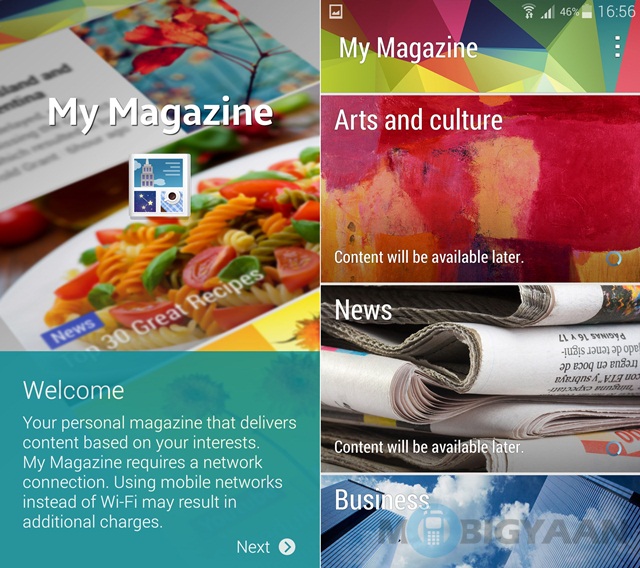 For accessing My Magazine, a Samsung alternative to Flipboard, now you have to swipe from left to right.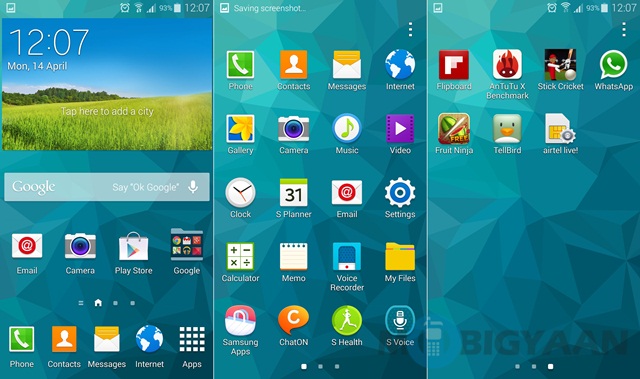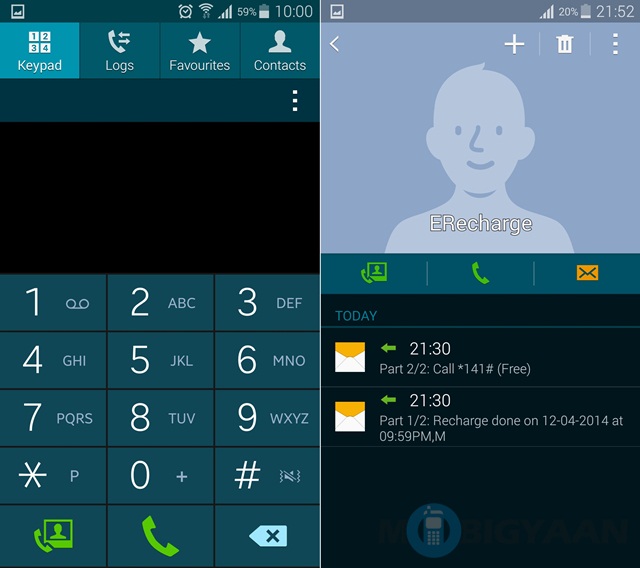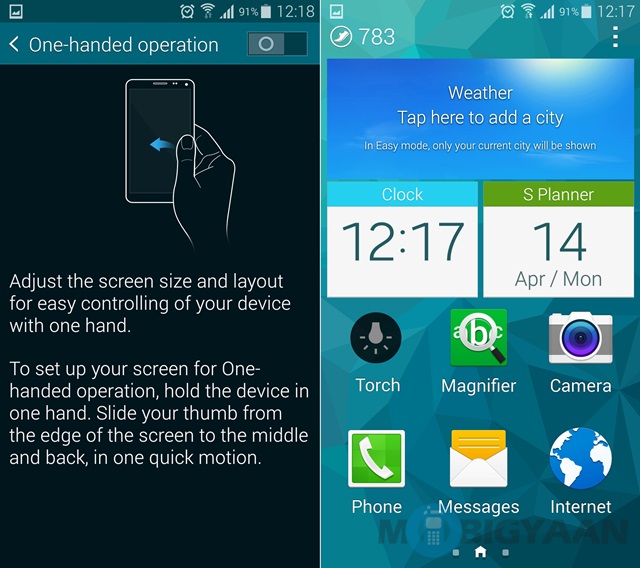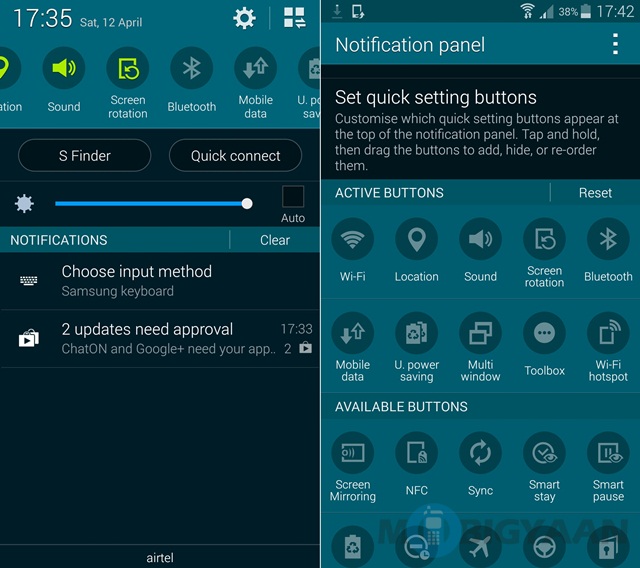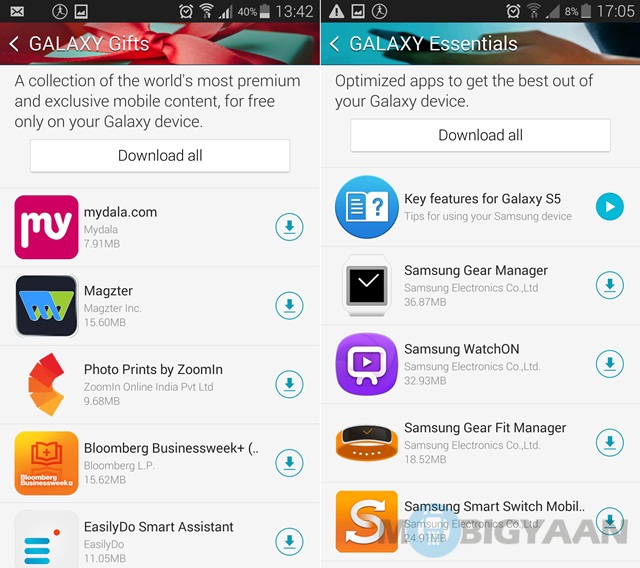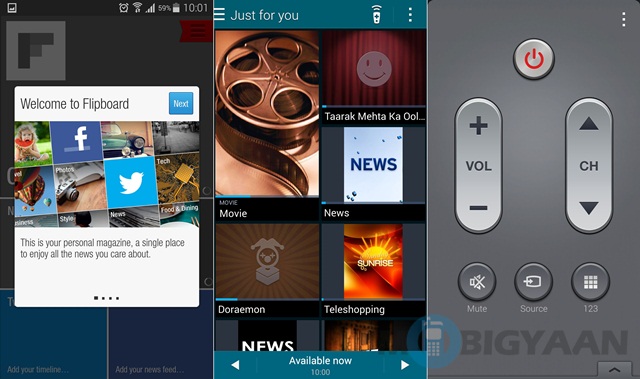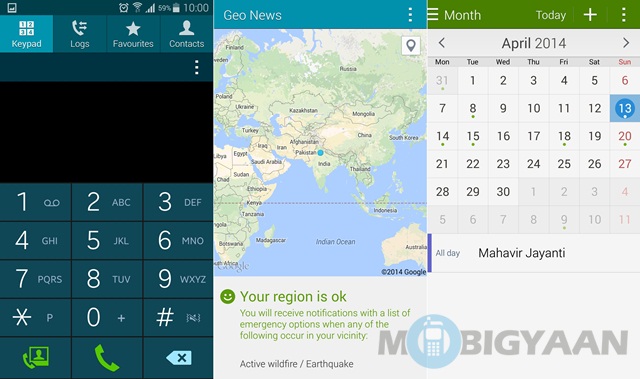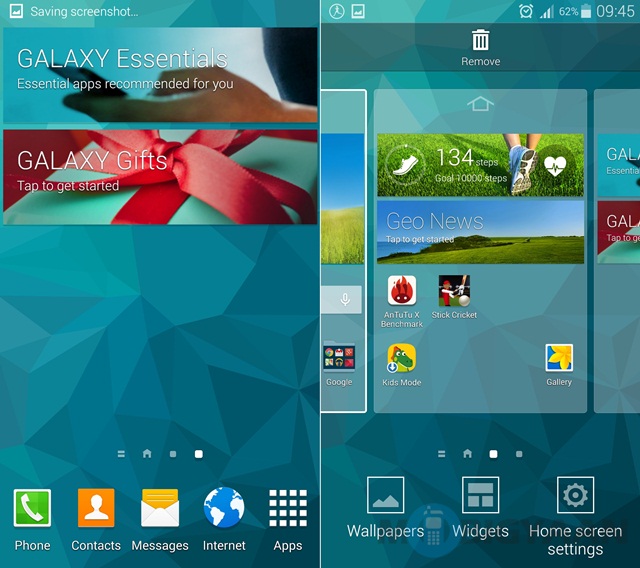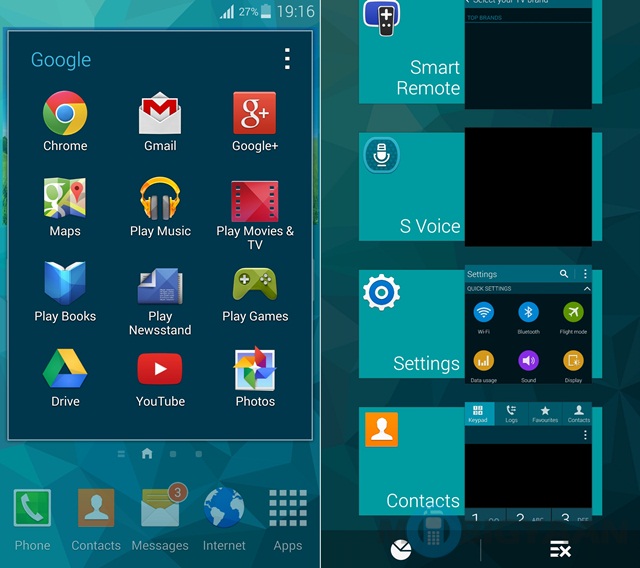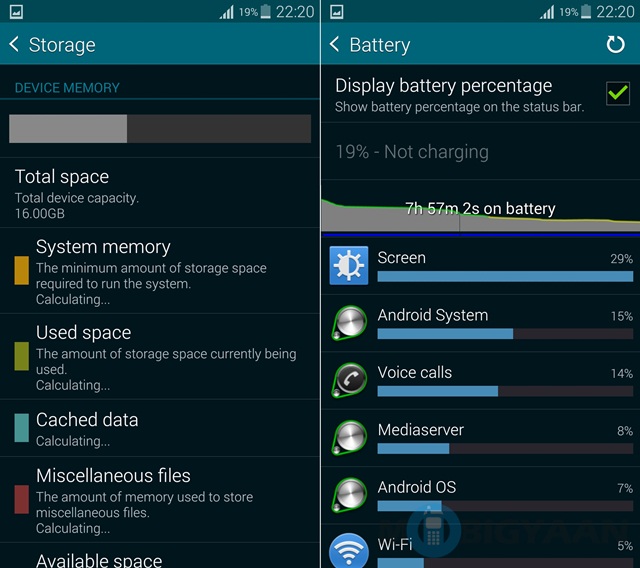 I kind of hate when smartphone companies overload smartphones with stuff that is not needed on a daily basis.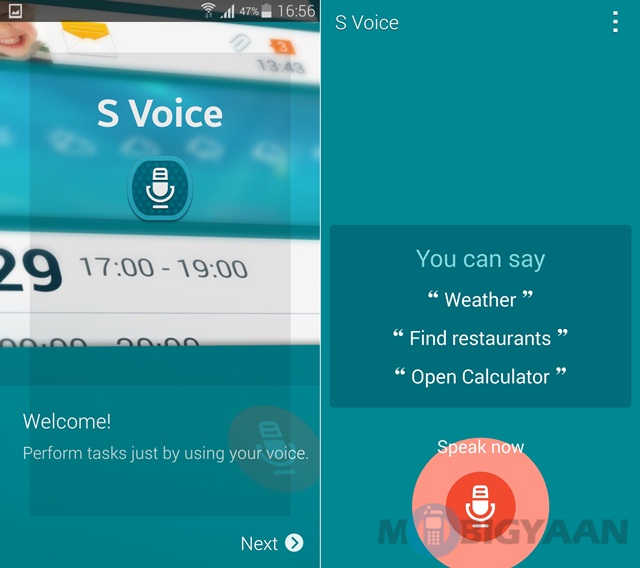 I would rather have been comfortable if Samsung had put its apps as an alternative and not built in the phone i.e. if I want to check out the Samsung Voice assistant, I would use it. If not, What's the point?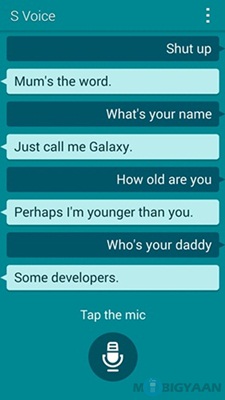 That being said, I did end up having some fun with it. I even tried different accents, but it didn't give up.
Samsung has put in a lot of gestures, although nothing new. There is Air View, Palm Motion and other such stuff on board.
Power Saving Mode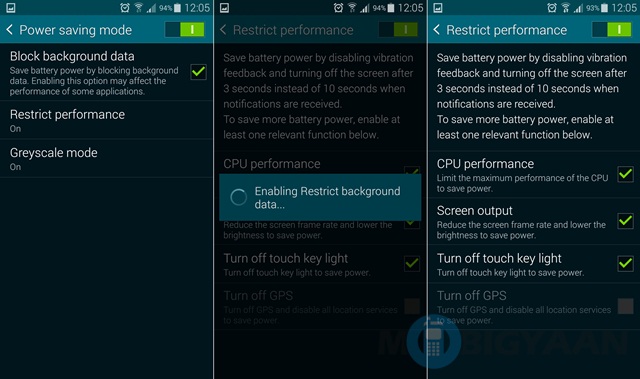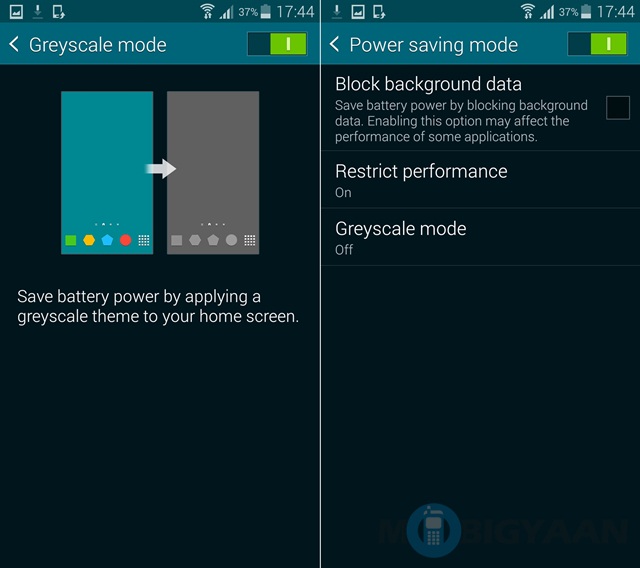 Your choice then, is too move on to a Power saving mode. Under the Power Saving Mode in Settings -> Power Saving, you will find three options – Block Background data, Restrict performance and Grey scale Mode.
Ultra Power Saving Mode
So what if you are even  more desperate for power? Well, the Ultra Power Saving Mode is actually a godsend. In case you are running low on battery, like hanging on to the last strands, It helps – a lot!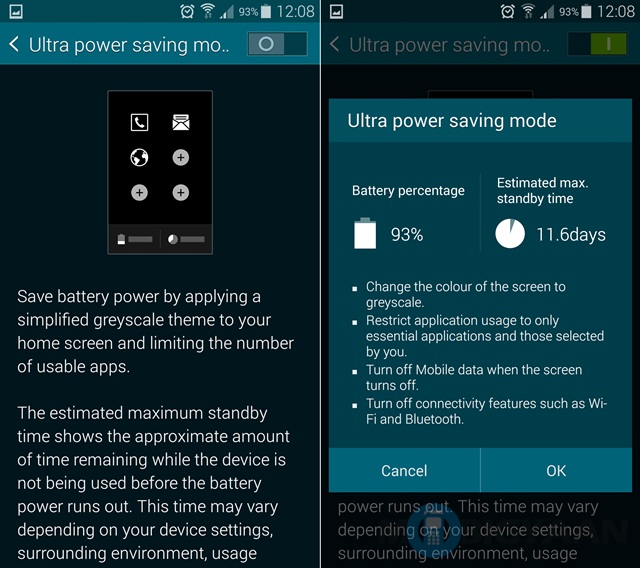 You can actually turn it on and make the essential calls and send the important messages. Even at 10 percent, you will get a whole day's charge. If you are into trekking or maybe just use your phone just a lot, this one is a worthy feature.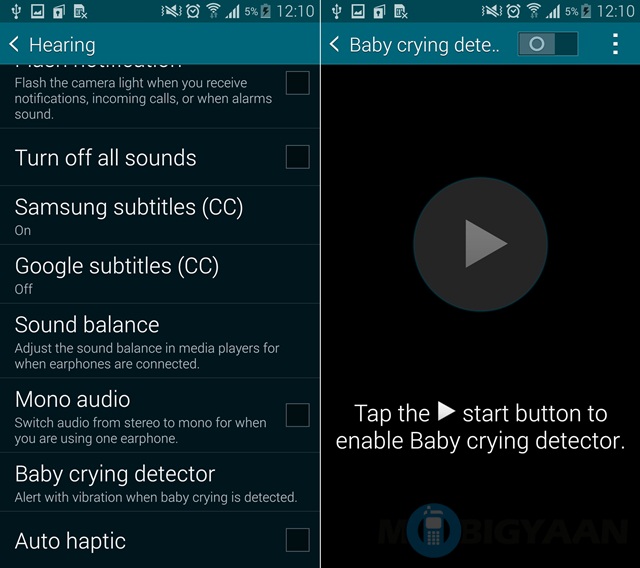 Another feature worth mentioning is the Baby Crying Monitor, which is a cool feature for new parents. Obviously I wouldn't trust a newborn around my Samsung Galaxy Alpha or the other way round, but if you have a Gear smartwatch, it will let you know when your baby needs you.
Camera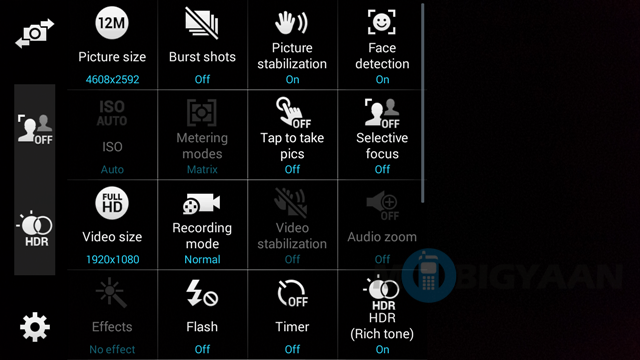 The Samsung Galaxy Alpha camera despite being minimal in terms of megapixels, works amazingly well. The autofocus is surprisingly fast, probably the fastest I have ever seen.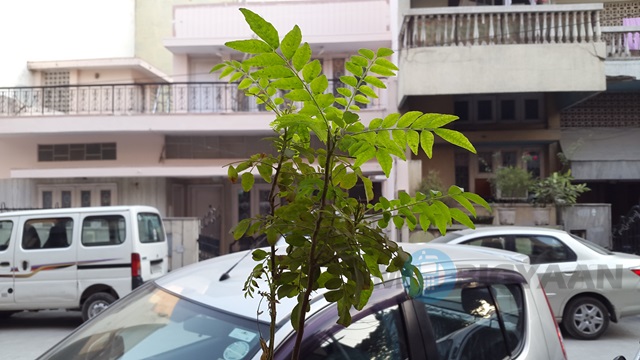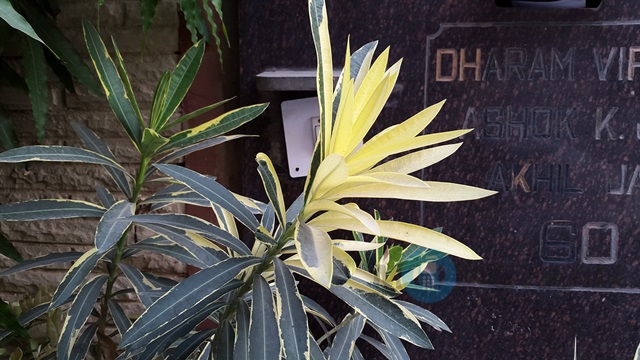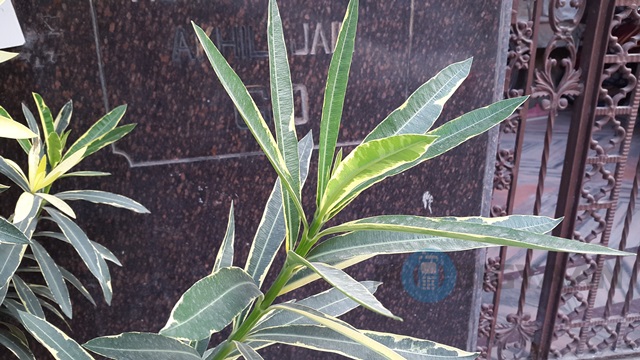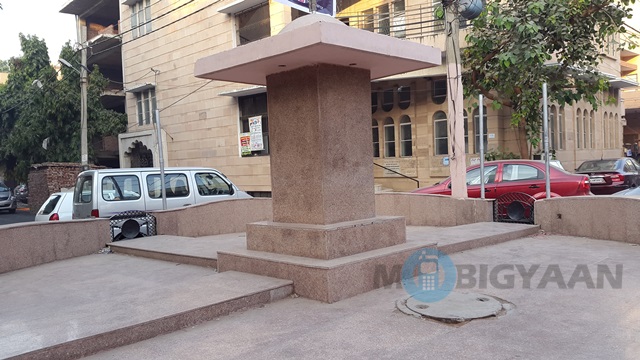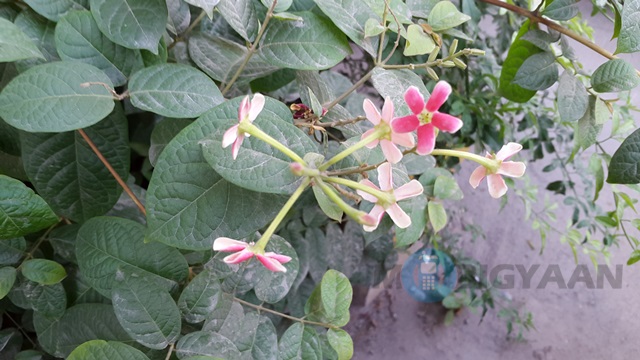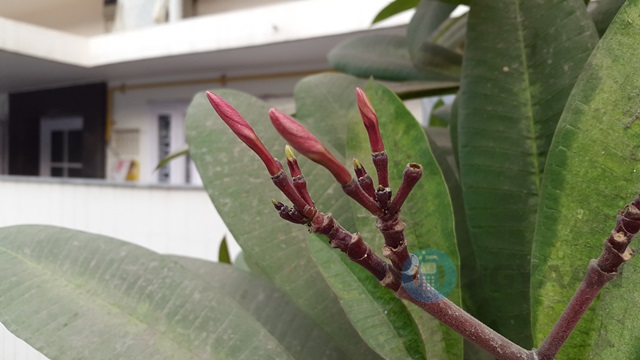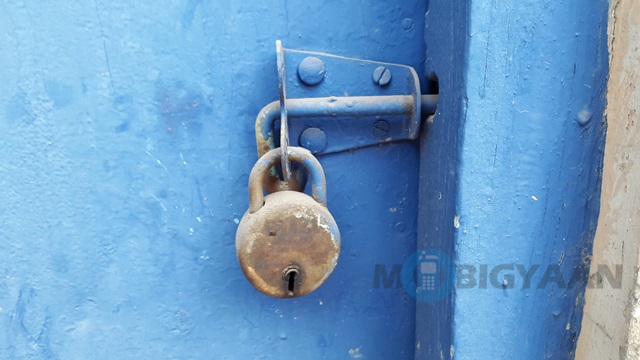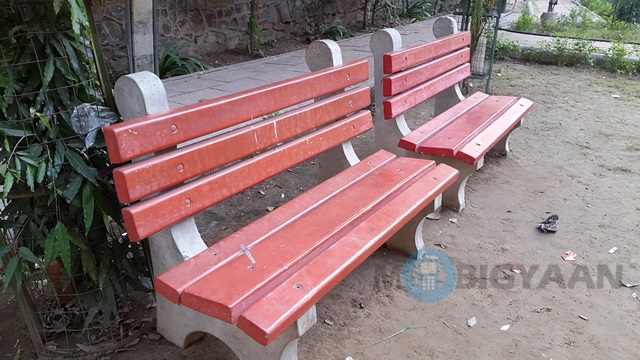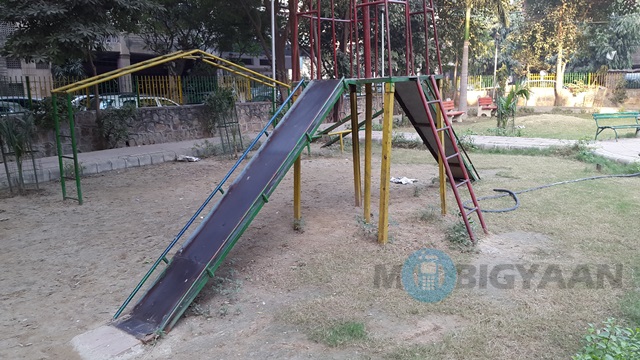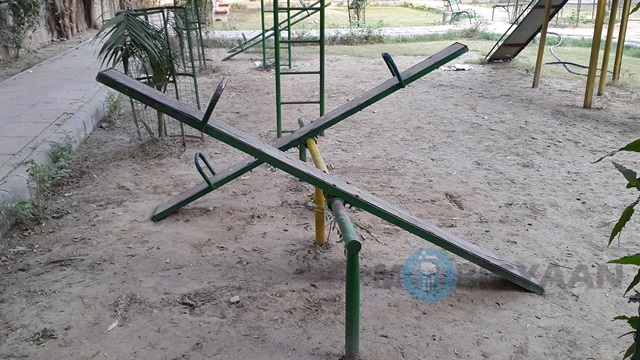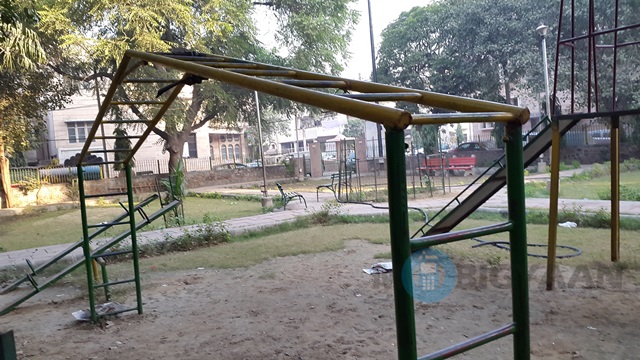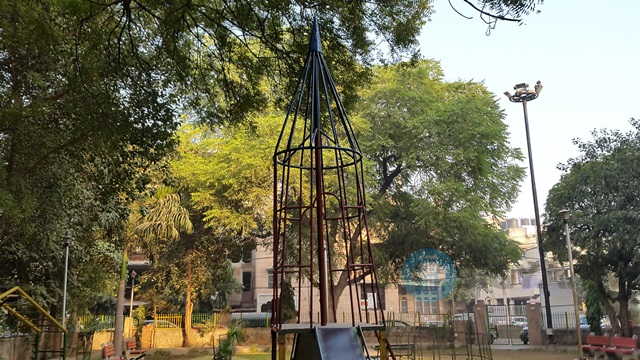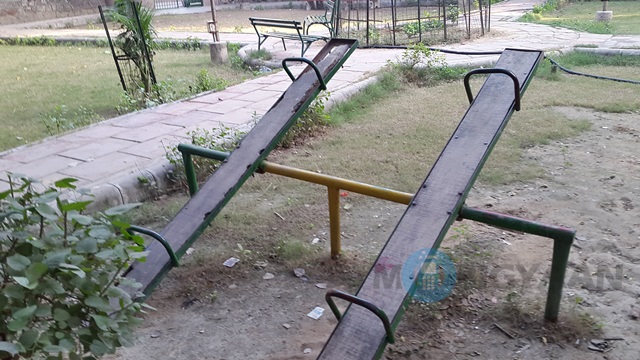 The pics are amazingly clear, the light capture is also amazing. There are limited  camera modes, but they still work amazingly well. The 4.8mm lens has an aperture of f/2.2, the maximum ISO ranges up to 800. The Alpha does pretty well in terms of daylight shots, but kind of fails when it comes to moving shots.
Performance and Battery Life
The Samsung Galaxy Alpha comes with a Snapdragon 801 processor inside. The performance is amazingly smooth. I never had problems even while playing high-end games on it.
The small 1860mAh battery also lasts surprisingly well. The fingerprint sensor and the heart rate sensor also work great.
Connectivity
The Samsung Galaxy Alpha works pretty well in terms of connectivity. Whether it was Wi-Fi or Mobile data, both work great on this phone.
Verdict
The Samsung Galaxy Alpha is an expensive treat. It delivers, but at a heavy price tag. It is made for all those who desire a premium form factor, but not a larger-than-life form factor. Its only competition is the Sony Xperia Z3 Compact which comes at a much more expensive price tag. For the record, I found the camera actually better on this one.
I just hope that the Samsung Galaxy Alpha is not a one-off effort, but the way to Samsung's future.