We have been hearing about Samsung's Galaxy C10 and C10 Plus smartphones since last year. We even came across some leaked renders of these smartphones, however, we haven't heard much about either of them lately. Well now, a Samsung smartphone, allegedly the Galaxy C10 Plus, has appeared on AnTuTu while revealing some of its specifications.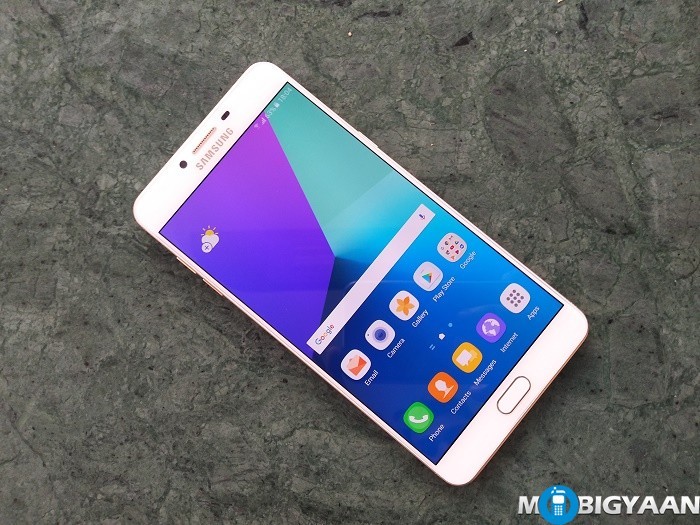 A Samsung smartphone, with model number SM-C9150, has popped up on AnTuTu with some of its specifications. Earlier rumors suggest that the Galaxy C10 carried model number SM-C9100, whereas, the C10 Plus had model number SM-C9150. Hence, this Samsung smartphone that has appeared on AnTuTu is said to be the Galaxy C10 Plus.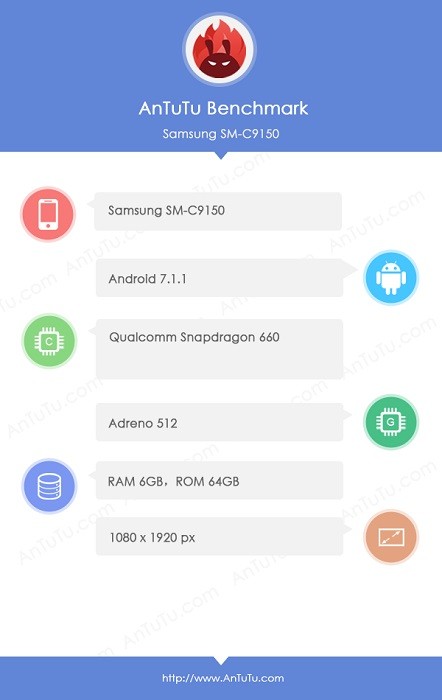 According to AnTuTu, the Samsung Galaxy C10 Plus is powered by Snapdragon 660 SoC which is a tier below Qualcomm's Snapdragon 8xx series chips (835/845 to be precise). The Snapdragon 660 is paired with a generous 6 GB of RAM, and, is backed by Adreno 512 GPU to handle graphically intensive tasks like gaming.
That said, the Galaxy C10 Plus has 64 GB of internal storage, and, while the size of the screen is unknown, what we do know is that it has a resolution of 1920 x 1080 pixels. Furthermore, according to AnTuTu, the Galaxy C10 Plus runs Android 7.1.1 Nougat which was released way back in 2016.
Well, it's kind of weird to see a smartphone with a display having an aspect ratio of 16:9 instead of 18:9 in 2018, but again, benchmarks have been wrong in the past, hence take all the information with a pinch of salt. After all, it doesn't come directly from Samsung.
Having said that, if Samsung is planning to launch the Galaxy C10 Plus in the coming weeks, or maybe months, we will see it popping up on other benchmarking websites soon.