Back in May last year, Samsung surprised us all by launching the Samsung Galaxy Camera with a 16 MP CMOS sensor and being powered on the Android 4.1 Jelly Bean OS and arriving with a large 4.8-inch display.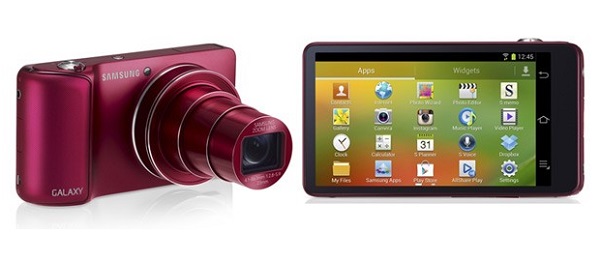 The Galaxy Camera arrived with 3G and 4G connectivity as Samsung included a SIM slot to let users have faster access to the web and upload all their photos and videos instantly. And today, Samsung has announced the launch of a Wi-Fi only version of the Galaxy Camera (Model no. EK-GC110) which will not pack in the 3G/4G connectivity.
This will instead result in the Galaxy Camera betting more affordable to the buyers. But if you are worried if there might be any changes in the features of the camera, then you do not have to worry as all the functions and the features of the Galaxy Camera will remain the same.
Going by the specifications, the Galaxy Camera arrives with a 4.8 inch HD Super Clear Touch Display, is powered by a powerful 1.4 GHz Quad-core processor, an effective 16.3 MP 1/2.3″ BSI CMOS sensor and arrives with F2.8, 23 mm and 21x Optical Zoom Lens.
Internal memory is pegged at 8 GB and an option to expand it using an external memory card is included in the Galaxy Camera but users should not be worried about running out of space, thanks to the Galaxy Camera's Auto Cloud Backup option.
The Samsung Galaxy Camera also arrives with the ability to edit and share your photos directly from the Galaxy Camera via its Photo Wizard. This feature also provides users with 35 different photo editing tools including Auto Face Calibration, as well as a Movie Wizard that lets you create and edit movies using the Camera's touch-screen display.
There is no informations as to when the Wi-Fi version of the Galaxy Camera will be available in the market for buyers to grab one but we will keep you updated on that.