Along with the official launch of the Galaxy Note II and Windows Phone 8 running ATIV S, Samsung went on to surprise us all with the unveiling of

…

hold your breath… a Galaxy Camera!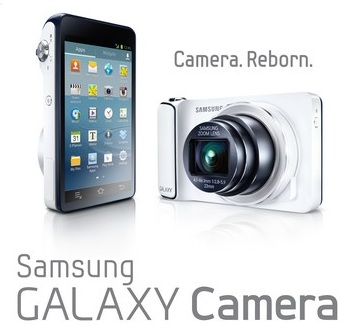 Yes you read it right! Samsung Galaxy Camera is a point and shoot camera which runs on Android 4.1 Jelly Bean OS and arrives with a 16 MP CMOS sensor enabling you to capture all your favourite moments.
The Galaxy Camera arrives with a 4.8 inch HD Super Clear Touch Display, is powered by a powerful 1.4 GHz Quad-core processor, an effective 16.3 MP 1/2.3″ BSI CMOS sensor and arrives with F2.8, 23 mm and 21x Optical Zoom Lens.
 
Well that's not all, the Galaxy Camera arrives not only with

Wi

-Fi and 3G but also supports 4G connectivity for you to enjoy fast upload of pictures you click and also download Android apps directly from the Google Play Store and even Samsung Apps.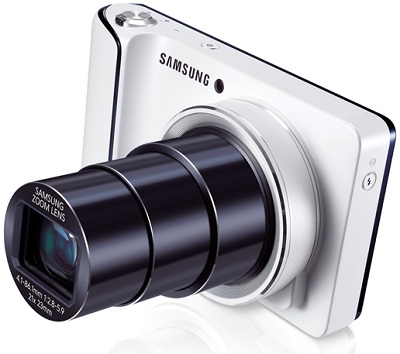 Internal memory is pegged at 8 GB and an option to expand it using an external memory card is included in the Galaxy Camera. But running out of space should not be much of a concern, thanks to the Galaxy Camera's Auto Cloud Backup option.
 
The Samsung Galaxy Camera also arrives with the ability to edit and share your photos directly from the Galaxy Camera via its Photo Wizard. This feature also provides users with 35 different photo editing tools including Auto Face Calibration, as well as a Movie Wizard that lets you create and edit movies using the Camera's

touch-screen

display which seems to be awesome!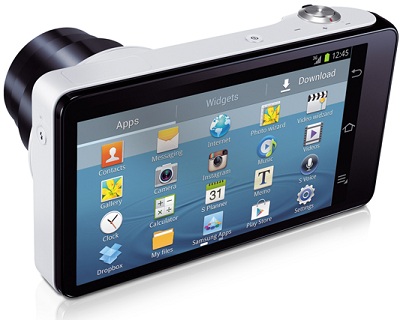 Samsung is yet to announce pricing or a release date for the Galaxy Camera, but we'll keep you updated as we learn more.
Will you buy the Samsung Galaxy Camera or would you still prefer an Android

smartphone

?