Samsung it seems, will finally unveil its Android flip phone – the Galaxy Golden in India soon. According to to buzz around the net, the company has imported the units of the smartphone, launched a couple of months back exclusively for South Korea. It is expected to be announced next week.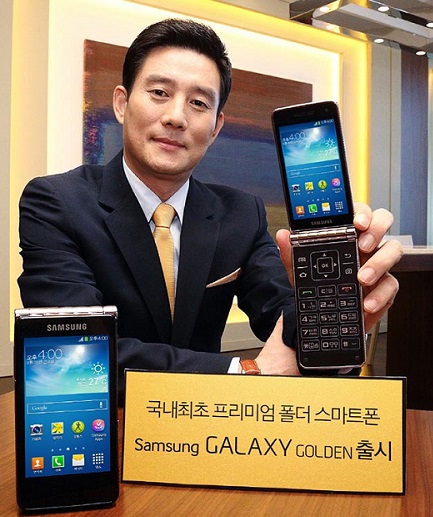 The startling feature of the handset is surely its dual AMOLED WVGA screens. Besides that, everything is pretty much run-of-the-mill. The phone comes with a dual-core 1.7-GHz processor, an 8-megapixel rear camera, a 1.9-megapixel front camera, Android 4.2 and an 1820 mAh battery.
The handset is expected to be priced as a premium handset and wouldn't come cheap. Its price is expected to be around 800000 Won in Korea which translates to around 50,000 Rs.