In the recent past, we have heard that the next generation of the Samsung Galaxy smartphones, which could be called as the Samsung Galaxy S IV could arrive with a 4.99-inch full-HD display. And now, AnandTech has caught a display at Samsung Display's booth at CES 2013 which showcased how the displays have evolved.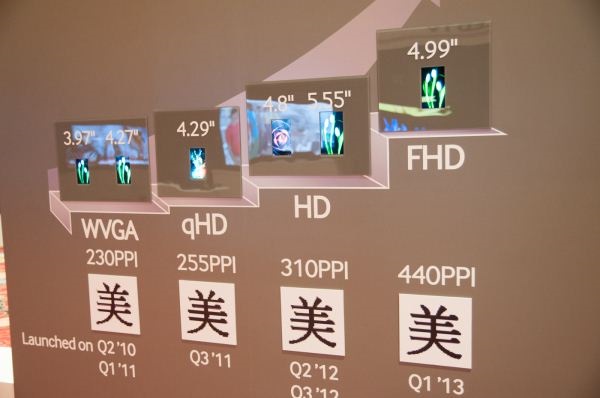 And one interesting thing to notice was the mention of the 4.99-inch Full HD AMOLED display with a pixel density of 440 PPI.
We can also see the mention of the 5.5-inch HD display which Samsung included in the Galaxy Note II. So it is almost confirmed that the Korean giant will launch the Galaxy S IV with a 4.99-inch FHD display.
 
As we can see, Samsung expects to release the display in Q1 2013 which also goes on to match many speculations of the Galaxy S IV smartphone launching in March 2013 or April 2013 which has already been denied by Samsung Lebanon and said that the launch will not happen until May 2013.