Samsung Galaxy K Zoom receives price cut; now comes for just Rs.19,999
Samsung, it seems, might be finally coming to its senses most probably due to the pushback from the market. Samsung has issued a serious price cut for its camera phone – the Samsung Galaxy K Zoom. The phone which debuted for Rs. 29,999 now comes for Rs. 19,999 This device is exclusively available at the Amazon India website. Amazon India has actually stated that the offer is available for a select period of time, without stating a specific date.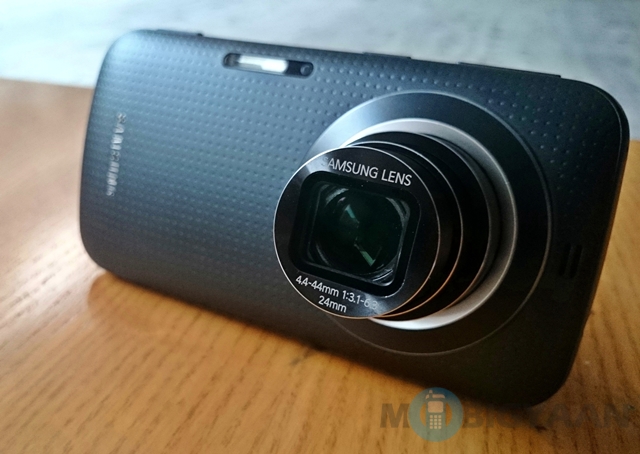 The Samsung Galaxy K Zoom is a specifically camera-focussed phone – it comes with a 10X optical zoom lens, with a 20.7 1/2.3-inch sensor and Xenon flash. Other specs of the phone include Android 4.4, 4.8-inch 720p display, a 1.3-GHz Exynos Hexa-core processor and 2 GB RAM.
The Samsung Galaxy K  Zoom picks up the baton from its predecessor, the Samsung Galaxy 4 Zoom, but has landed in  a competitive market which has camera stalwarts such as the Nokia Lumia 1020 and the Sony Xperia Z2.
We are reviewing the Samsung Galaxy K Zoom and will come out with a detailed review soon. Do let us know if you find it worth buying at Rs. 19,999.