While all smartphone companies have a renewed focus on cameras, one company that is moving ahead in the race is (surprisingly) Samsung. The company, which built the first major android-based camera, the Galaxy Camera, is back again with the Samsung Galaxy K Zoom. It is an effort by Samsung to create an ideal marriage of a phone and high-spec camera. It possesses a 10x optical zoom lens in what I would call a below average smartphone body. Is it something out of the world? Or is it just another failed Samsung experiment? We will let you know where it stands in our detailed review of the device.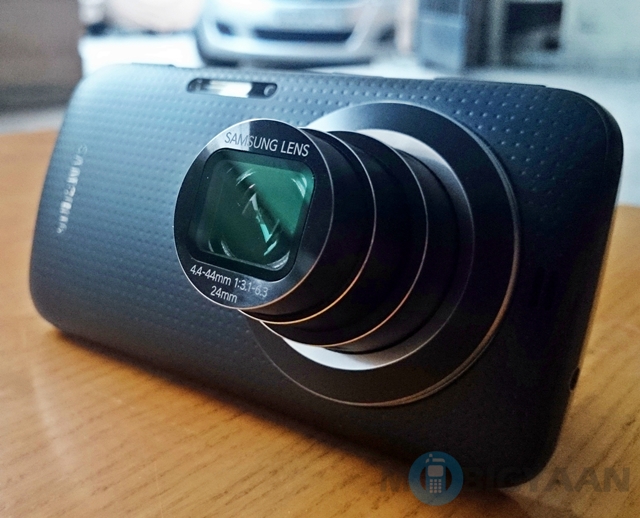 Samsung Galaxy K

Zoom Specs

:
137.5×70.8×16.6

(

20.2

)

mm; 200g
4.8-inch Super AMOLED display
HD (1280×720) resolution

hexa

-core Exynos chipset 1.3GHz Quad-Core + 1.7GHz Dual-Core
2 GB RAM
8 GB internal storage

microSD

support up to 64 GB
20.7 MP 1/2.3 BSI CMOS Sensor, 10x Optical Zoom, OIS, 24-240mm lens, F3.1-6.3, Xenon flash with AF Assist LED
2 MP front facing camera
Android 4.4 KitKat with the latest TouchWiz
2,430 mAh battery
3G, LTE, Wi-Fi: 802.11 a/b/g/n, Bluetooth 4.0 BLE, USB 2.0, NFC, A-GPS + GLONASS
Accelerometer, Gyro Sensor, Proximity Sensor, Geomagnetic Sensor, Light Sensor
Hardware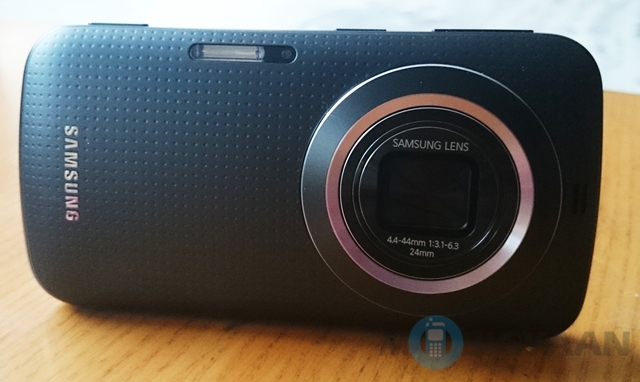 Samsung Galaxy K Zoom is not the first one of the series. It is in fact a spin-off from the Samsung Galaxy S4 Zoom. Samsung was still trying to take baby steps in this direction back then. It has now advanced a bit further. Thankfully, Samsung hasn't named it after the S5, because that would be unjust to the Galaxy S5 (feels weird to say). The Galaxy K Zoom seems a step further in the direction of creating the ideal camera-focussed smartphone.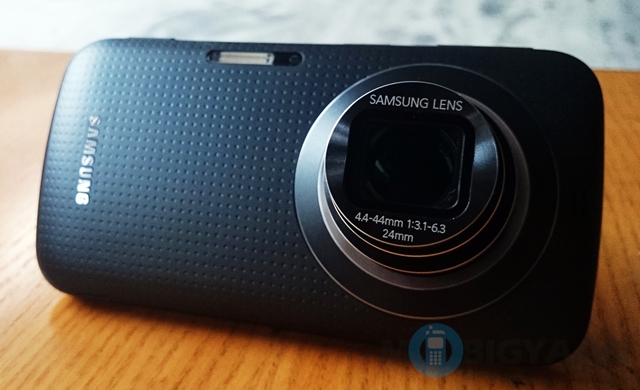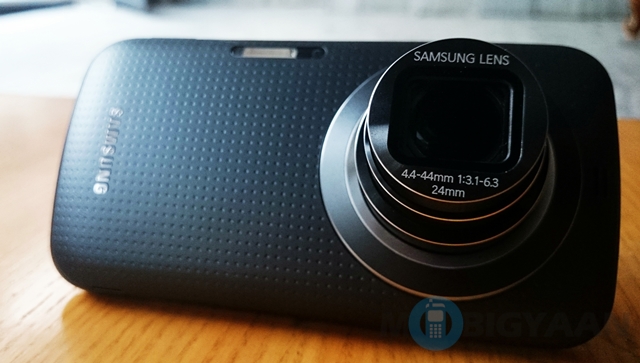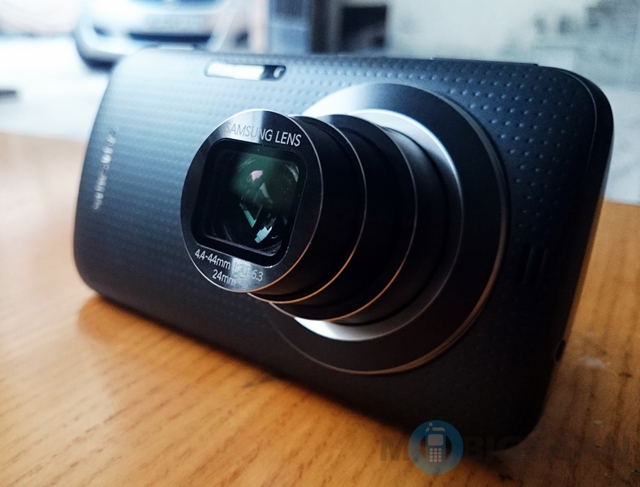 Before I go further, I feel that it is necessary to make it clear that the Samsung Galaxy K Zoom is not a replacement for a DSLR, but just an upgrade to a normal smartphone camera as that might be the most pertinent topic of discussion. It is a representation of an idyllic smartphone camera. Also, in my opinion, the Rs. 29,999 price is a deterrent which limits it to a niche market. Still, one has to remember that it comes from a company which debut its flagship at a 50K plus price tag. But, the pricing is reflected in the phone.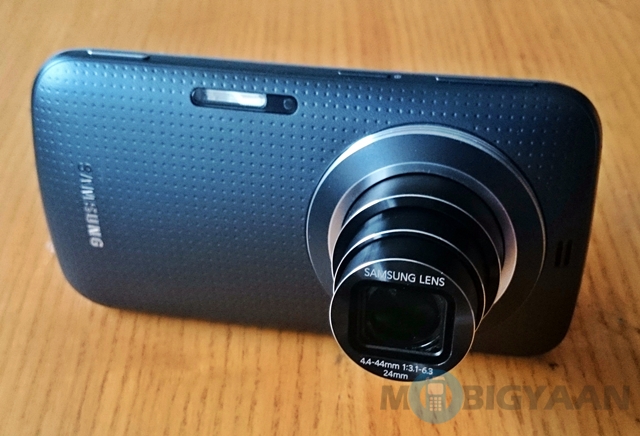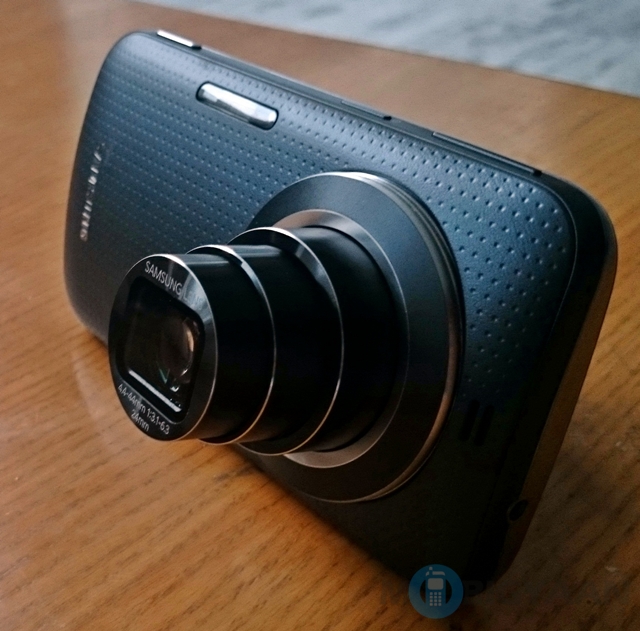 This is a niche phone and not intended for the masses. Therefore, Samsung has taken the opportunity to maximize its profit margin. I will come back to the form factor later. Let me talk about the internals first. Samsung like always has gone for an Exynos chipset instead of a Qualcomm one. It has a hexa-core chipset derived from a 1.3-GHz Quad-core and a 1.7-Ghz dual-core processor, along with 2 GB RAM, a 720p display and 8 GB internal memory. You also have MicroSD support up to 64 GB. These specs are, at the very least, unimpressive.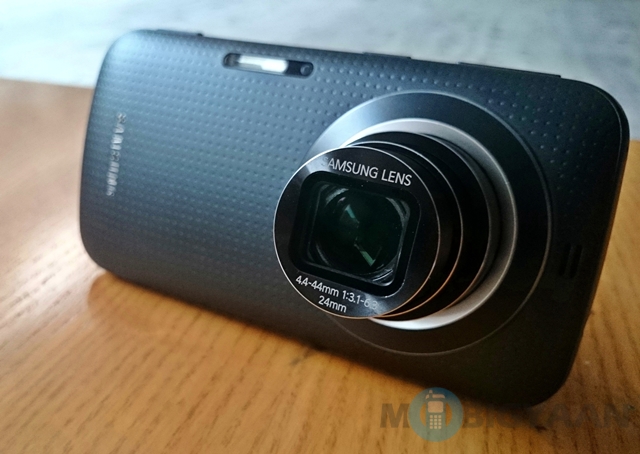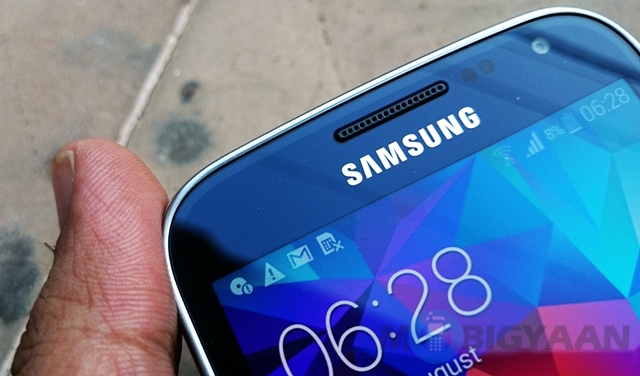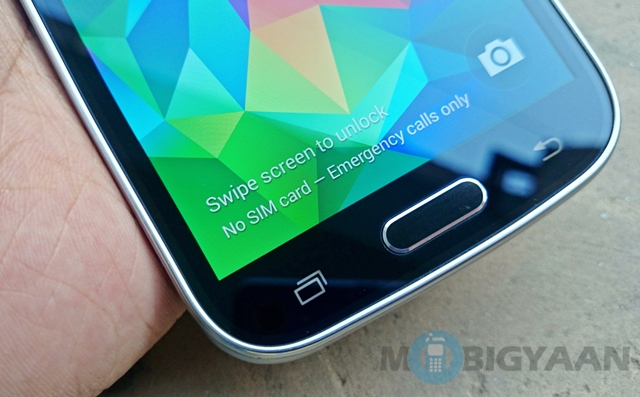 Seriously, Samsung? In this day and age, when even sub-15K phones come with a full HD display, as 720p display on a Rs. 29,999 phone sounds like going back to the dark ages.
Still, it is a  well-lit 720p display. Since the phone is basically camera based and we take heavy images from it, 8 GB internal memory is useless. It filled up in less than a week of usage. This kind of marred the experience for me.

Now, getting to form factor – had it not been for the camera, this phone would not have to be considered even with a 10K price tag. Samsung is still living in the medieval age of smartphones, when consumers could just ooze over one feature and ignore the others. Including the same size camera in a thinner phone was easily possible. It is just the lack of effort on the part of the Samsung design team. This makes the Samsung Galaxy K Zoom a no-go zone for many consumers, even if they were going crazy about the camera.
Also, lest I forget, It has the same embossed and much-criticized back as the Galaxy S5. Once again, it seems like Samsung is in its own zone and refuses to keep its ears to the ground. Besides this, it has the usual Samsung structure – the right side has been kept clean except for a MicroSD slot. On the left side you will find a power button, a volume rocker and a dedicated camera button. There is a MicroUSB slot at the bottom and a 3.5mm audio jack at the bottom.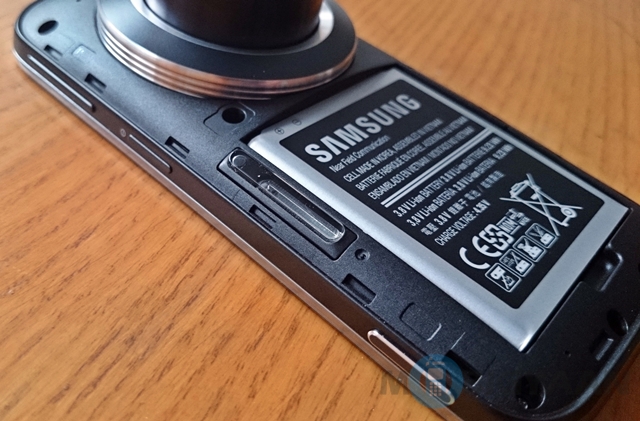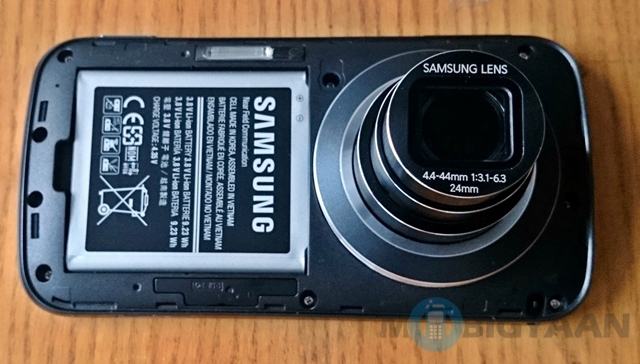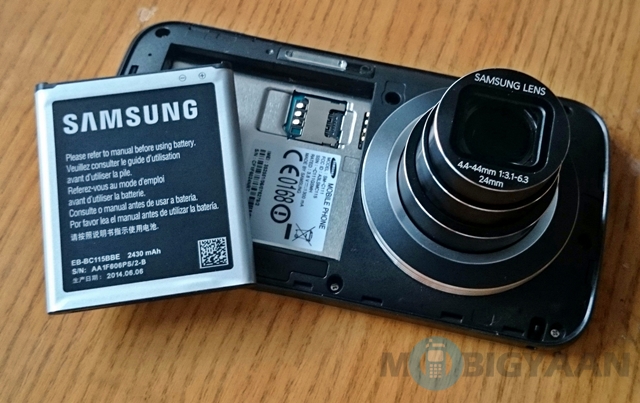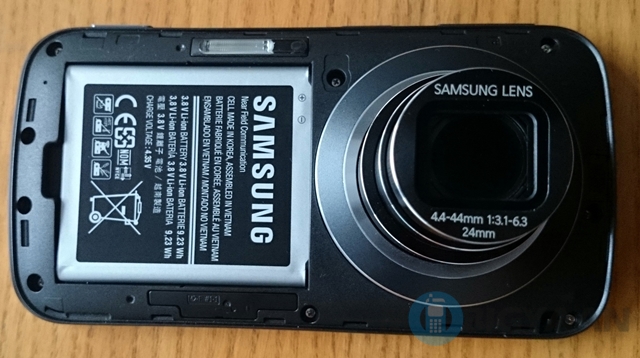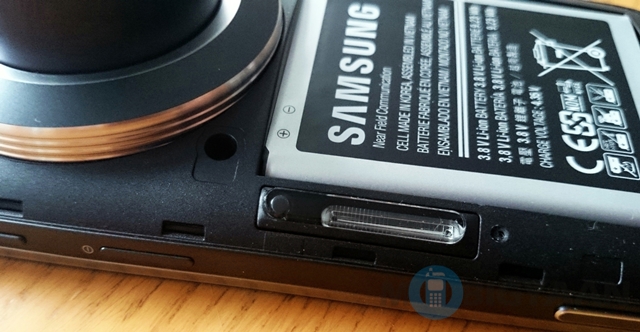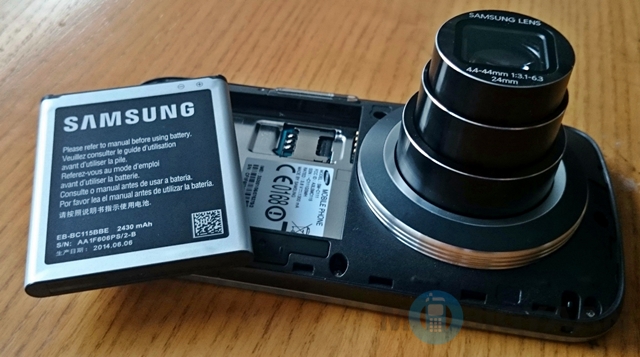 The front of the Samsung Galaxy K Zoom is just like the Samsung Galaxy S5, except that the corners are  much more curved. The sides are lined with chrome, which thankfully is not similar to S5, but derived from the Samsung Galaxy Note. Once you open up the back you will find a 2430 mAh battery and under it, a MicroSIM slot.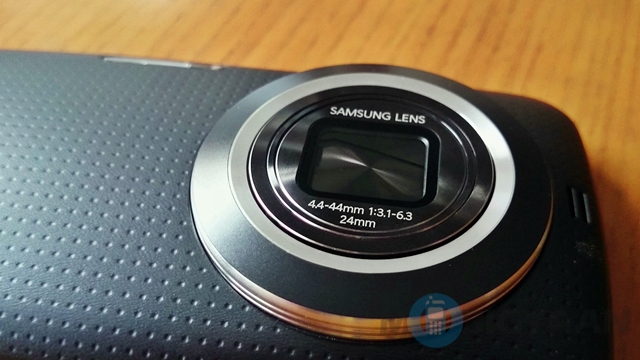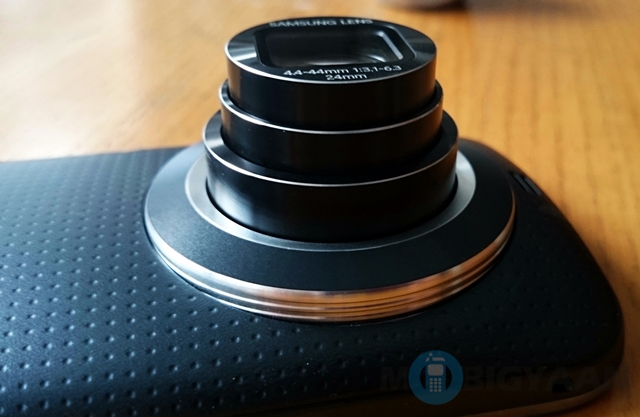 The back of the phone is mostly covered by the large Samsung Lens, which looks ornate accompanied by a flash that can be commonly found on any point and shoot camera. In totality, I am not impressed by the form factor, even though the camera looks pretty cool. The 10x, 24-240mm f/3.1-6.3 lens is the highlight of the Samsung Galaxy K Zoom is definitely impressive to look at.
Software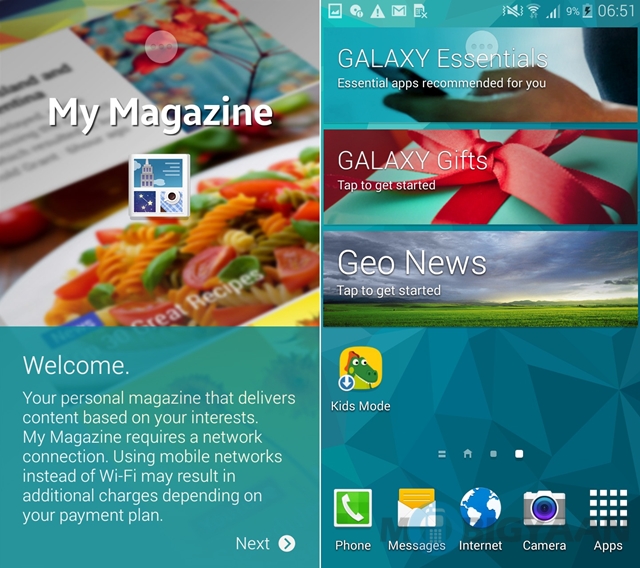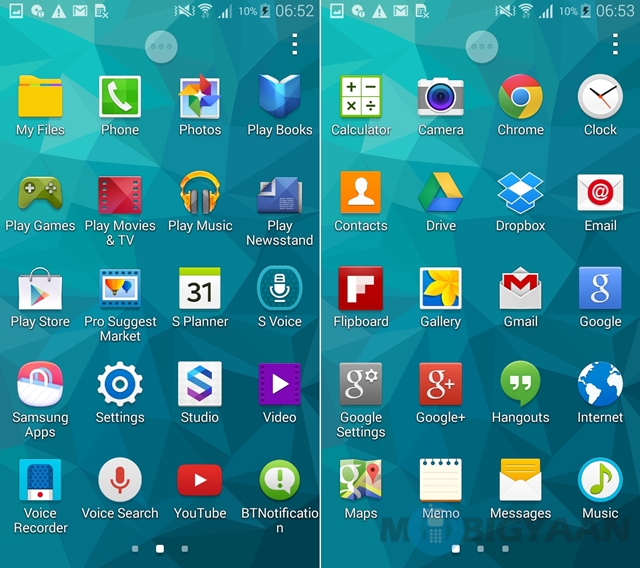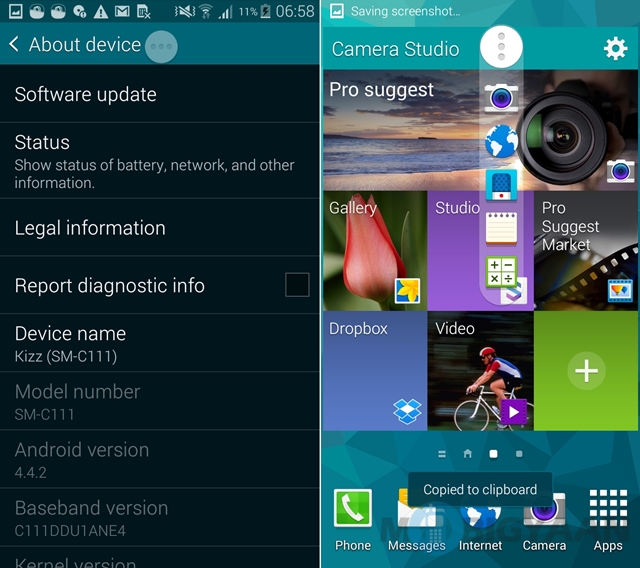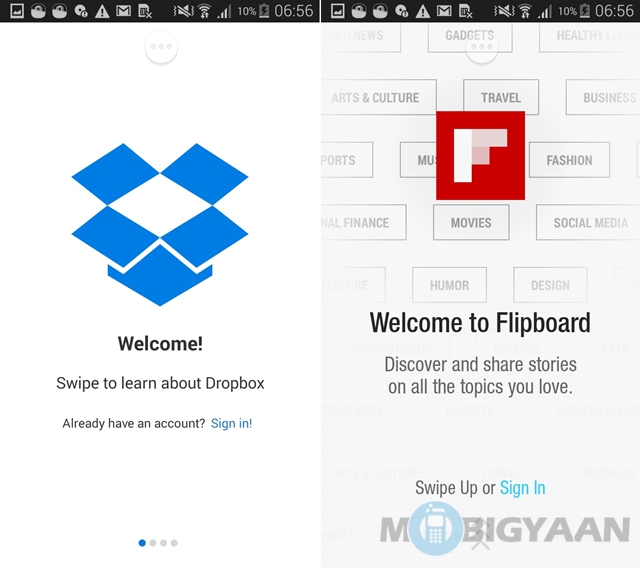 The Samsung Galaxy K Zoom comes with Android 4.4.2 on board along with the TouchWiz UI. It has a simple interface, which is something Samsung is gearing towards slowly while not totally abandoning its original UI. It comes with the mix of Samsung and Google apps, beside third-party apps such as Flipboard and Dropbox.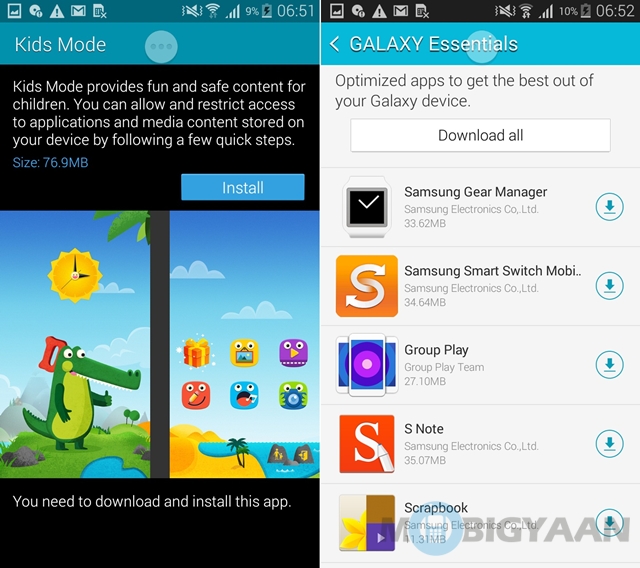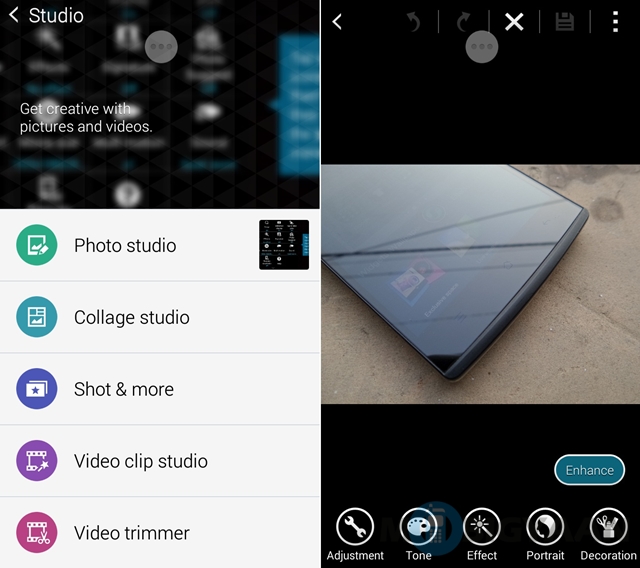 As far as apps on the Samsung side are concerned, there is S voice, Memo, S Planner and the Voice Recorder. While the Google apps include Google Drive, Hangouts and Maps. But since this is a phone primarily focussed on the camera, camera apps are the Pro Suggest market, which is a collection of camera apps from Samsung and its affiliates and the Studio app, which is actually the camera editing app.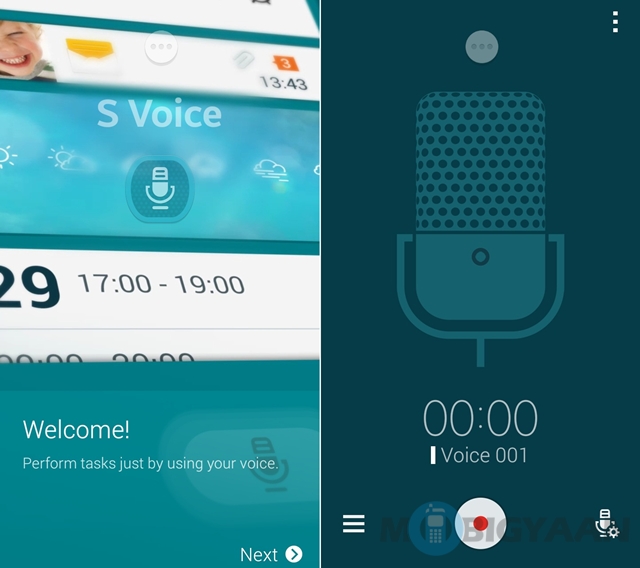 I think there should have been a bit more focus on the camera and choice for the consumer with apps such as Pixlr Express. I would also rather have the choice of background defocus – leading feature which comes with all the leading flagships whether it be the HTC One M8, the Sony Xperia Z2 or Samsung's very own Galaxy S5. But the software generally performed well.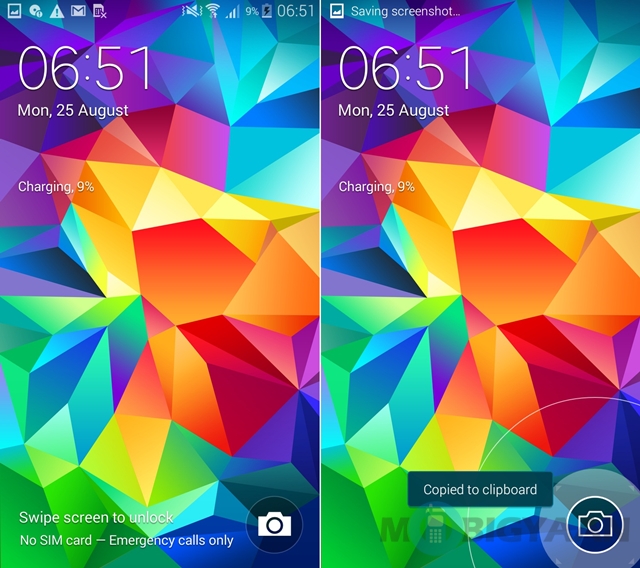 There is a camera button located right on the homescreen and makes it easy to use the camera. You can also zoom in and out using the volume rocker. The three-tier lens has great coordination with the software and works pretty well. Tapping the screen gets better focus and help click good pics.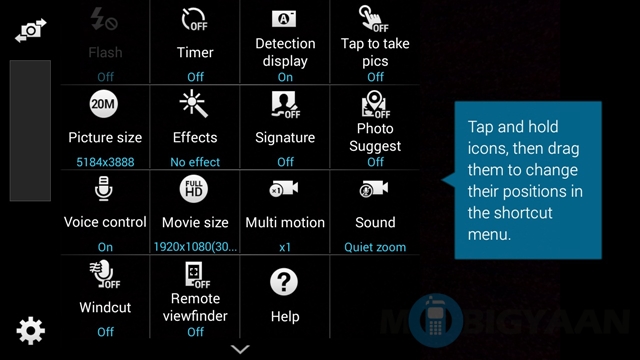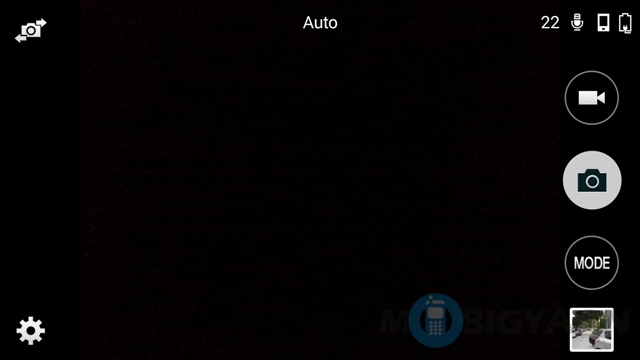 The pinch to zoom though, is very susceptible to shake. As one would expect from a camera-centric phone, there are many modes on-board the Samsung Galaxy K Zoom. Some modes  such as the Virtual Mode, Panorama, HDR, Night, Continuous shot and a new 'selfie alarm' mode has been added. The international version of the handset retails with more modes than the Indian variant, according to what I have heard. There are also many customization options on the Samsung Galaxy K Zoom, which seems to have transitioned from the Samsung Galaxy Note 3.
Camera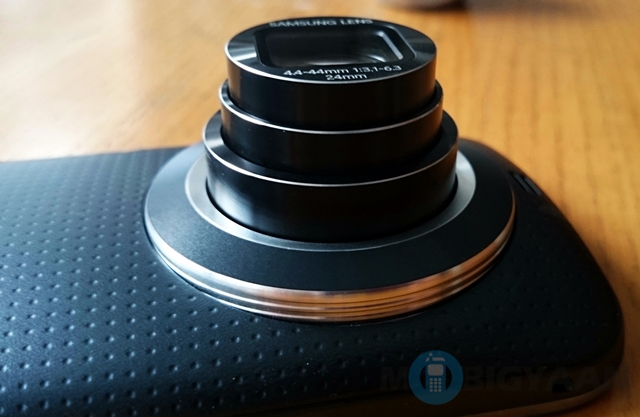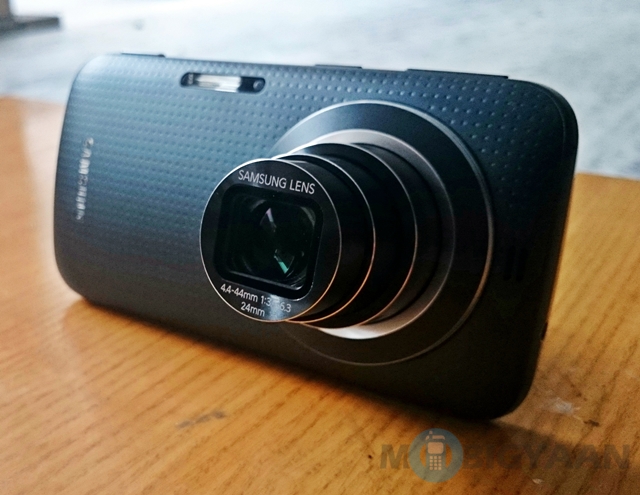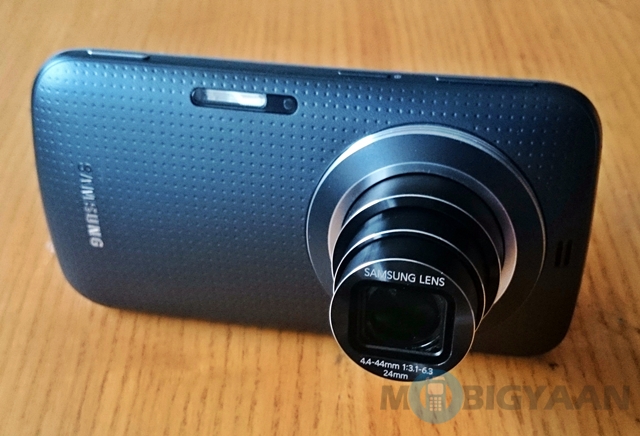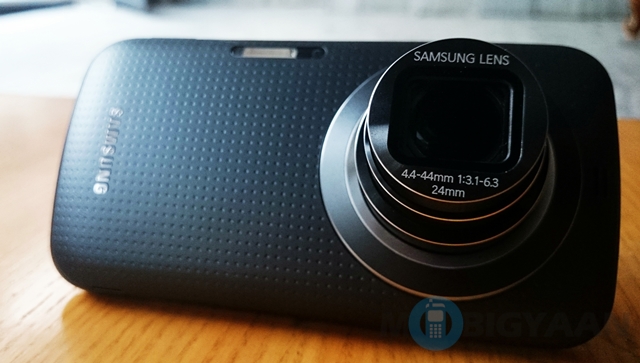 You will most probably be buying the Samsung Galaxy K Zoom for its camera or you might be leaking money. The Samsung Galaxy K Zoom has a 20.7-megapixel, 1/2.3-inch sensor. As far as the camera is concerned, you will find these kind of specs on most mid range point and shoot cameras. But this one comes with 10x Optical Zoom, OIS, 24-240mm lens and F3.1-6.3, Xenon flash with AF Assist LED. It is ahead of any phone out there, but behind cameras that are available in the same price range.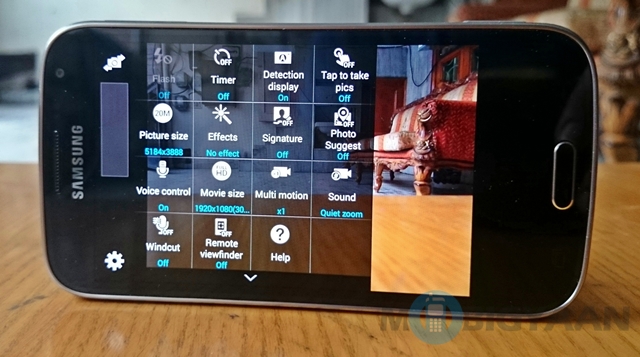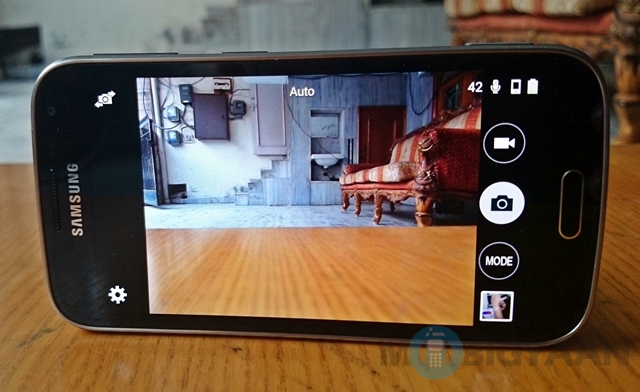 The normal shots take place with a 16:9 aspect ratio, while the phone sensor is a 4:3 one. You can also shoot full HD video although once again, Samsung is behind the times since many phone cameras now shoot 2K videos if not 4K one. Your viewpoint of the camera depends on what you were expecting. If you were expecting a smartphone camera, you will be pleasantly surprised. If you were expecting a high-end camera, you will be disappointed. The camera works well.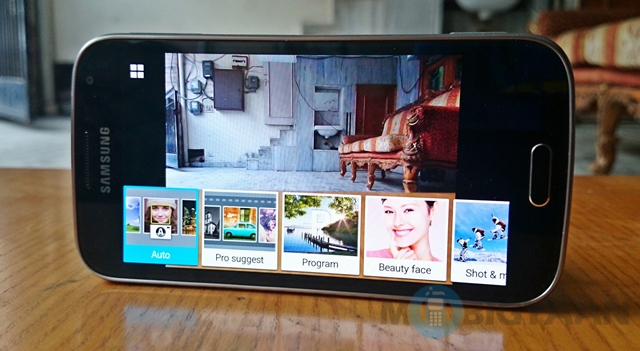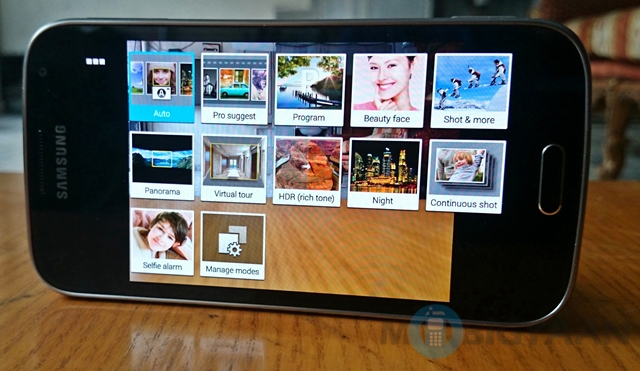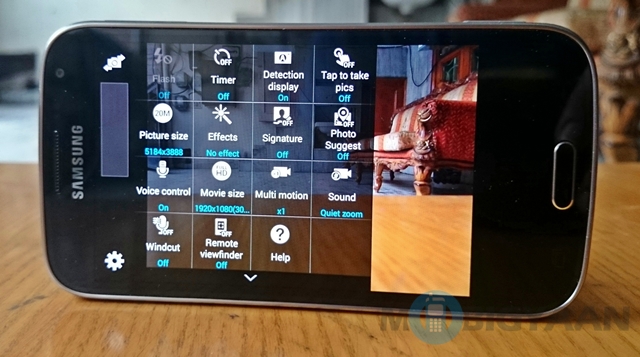 The zoom is pretty awesome. It is not the replacement of a DSLR or even an SLR camera, it isn't a mainstream camera. But, I tried to take as many good shots from the Samsung Galaxy K Zoom as I could and tried to create DSLR-esque frames, but I will leave you as the best judge of how it performed.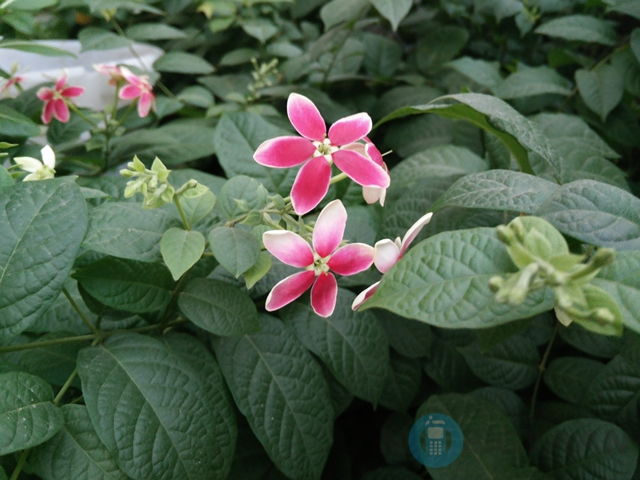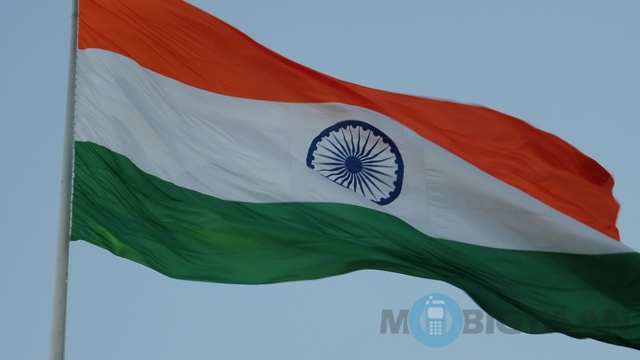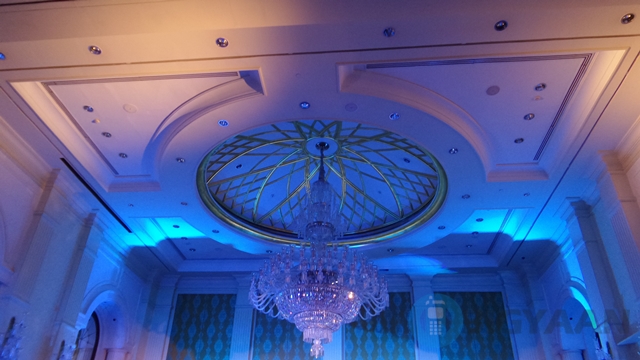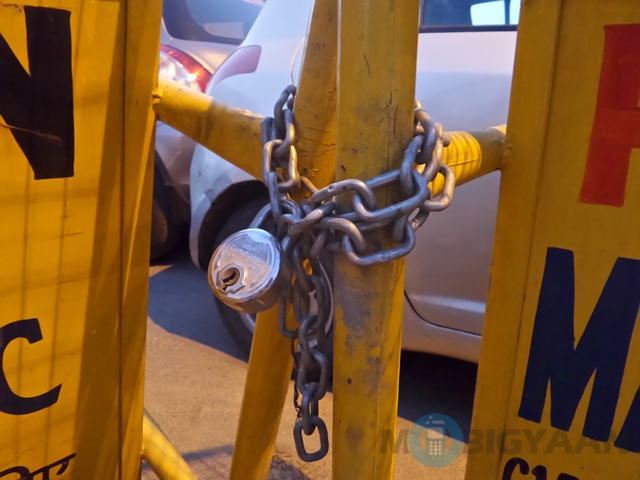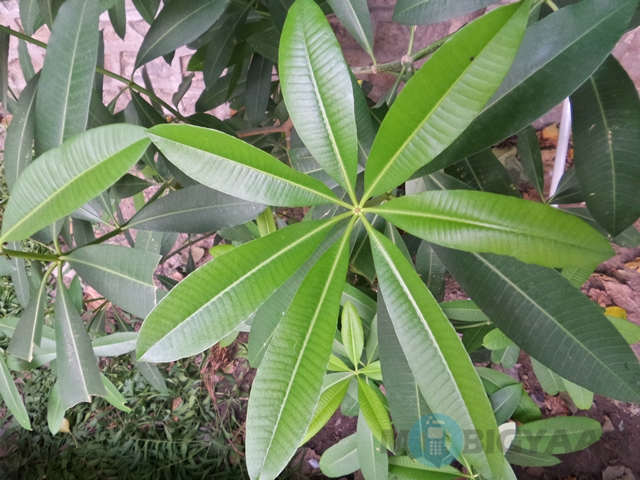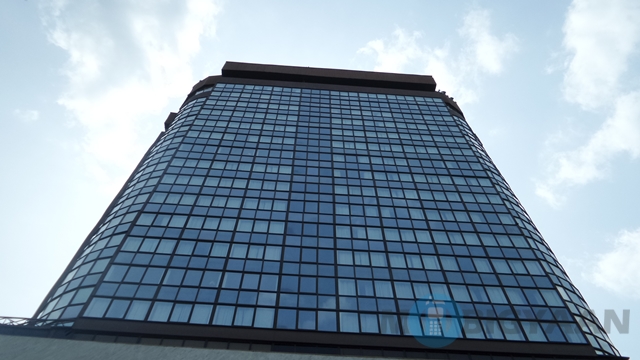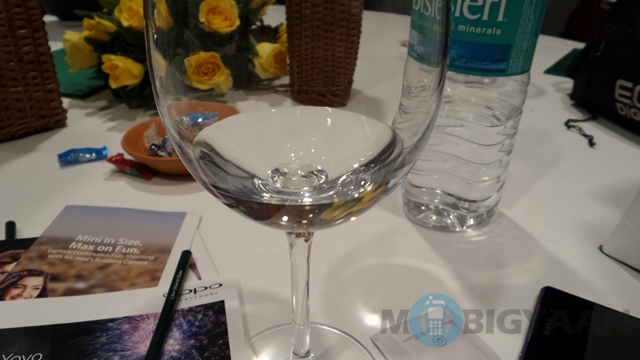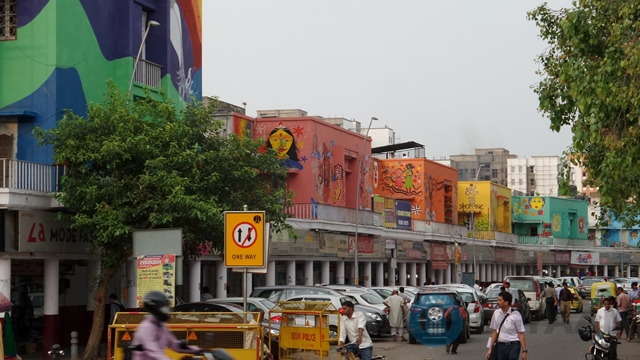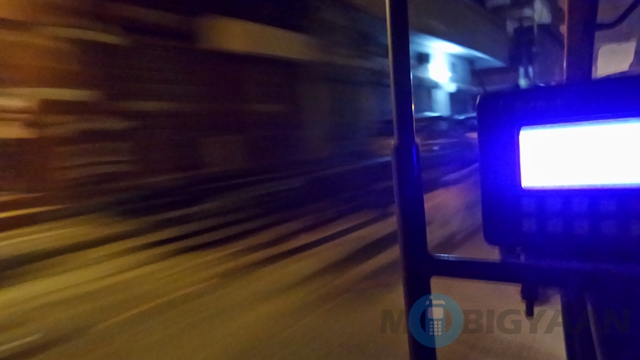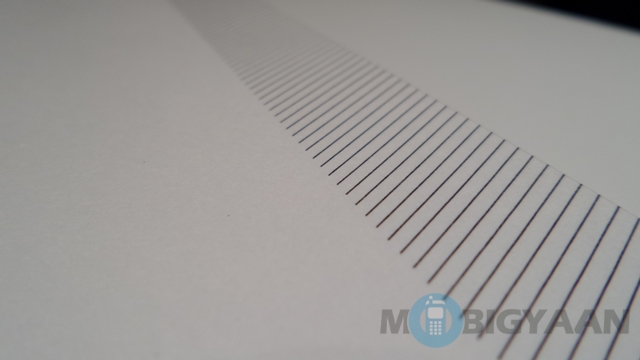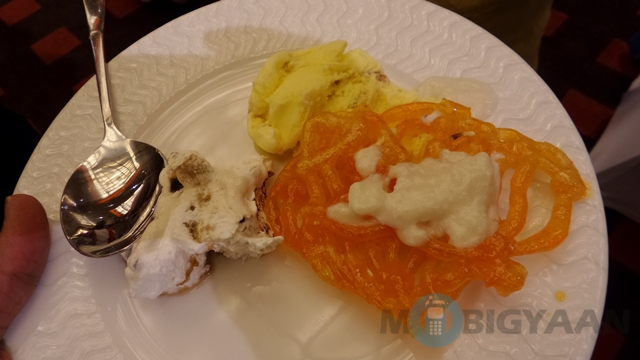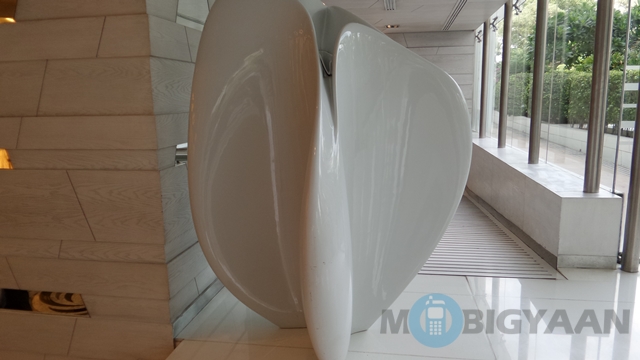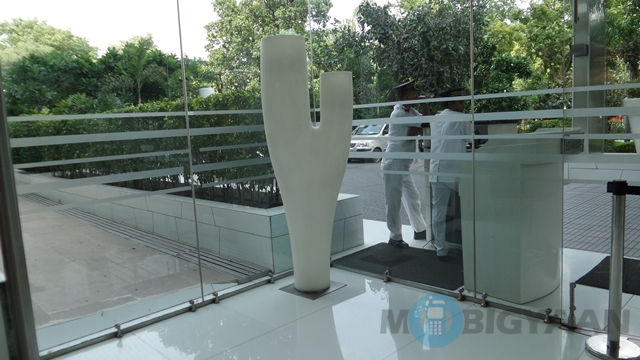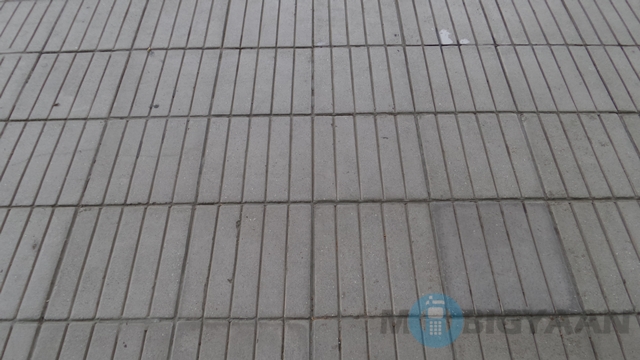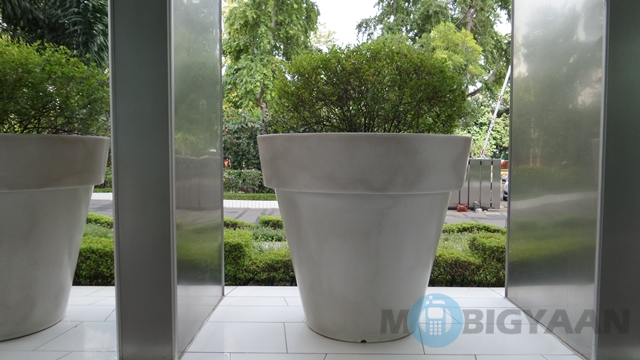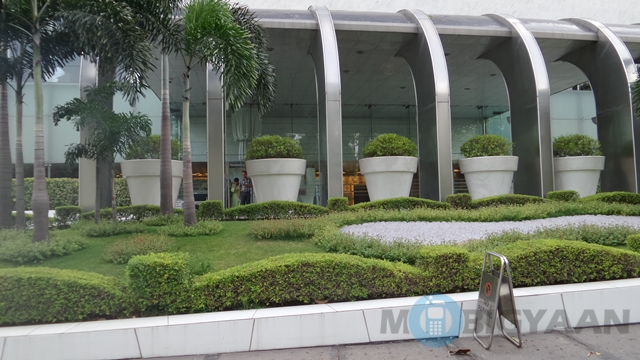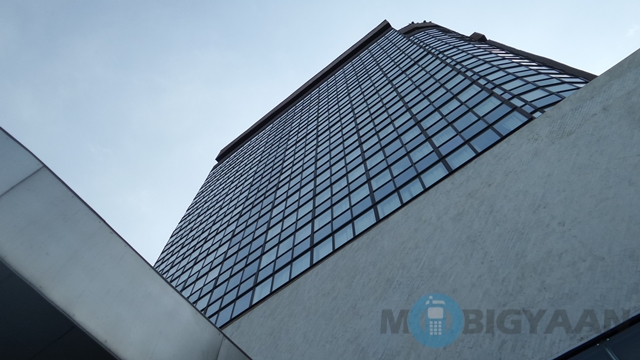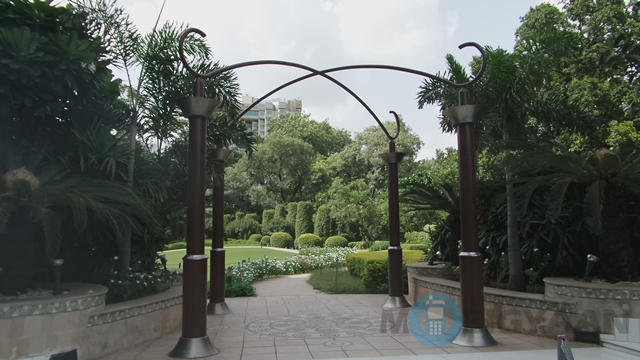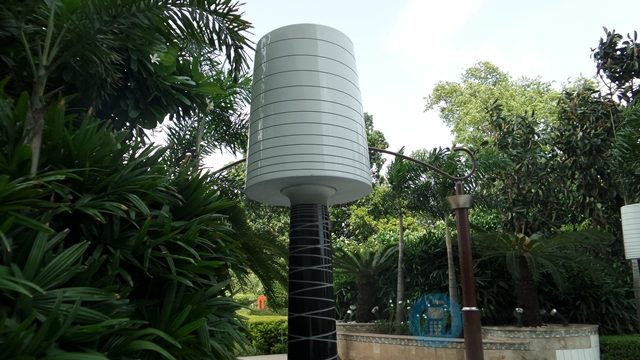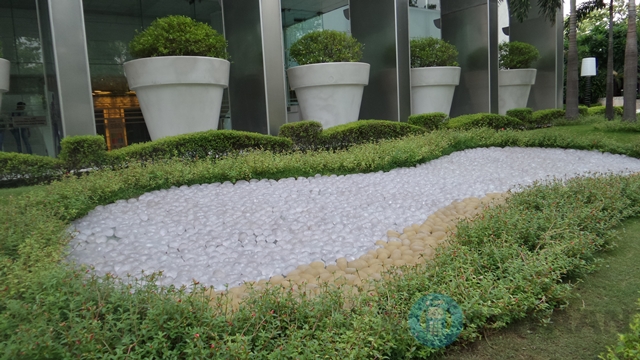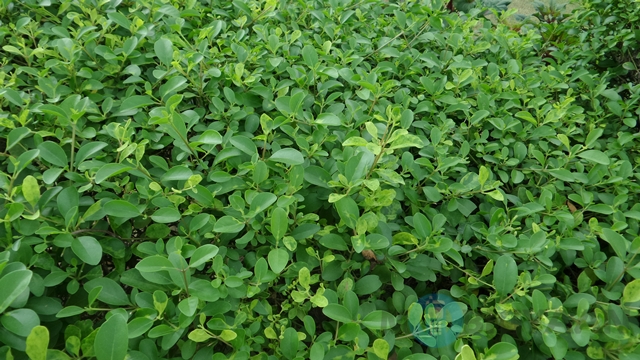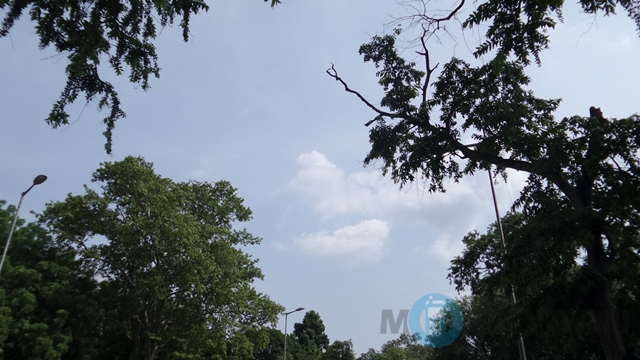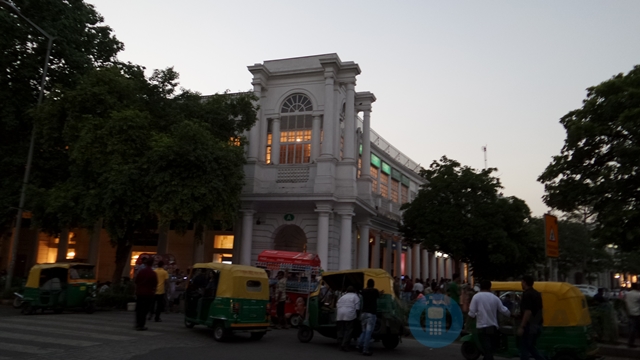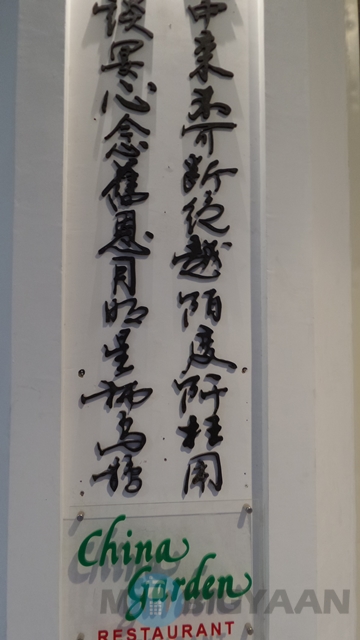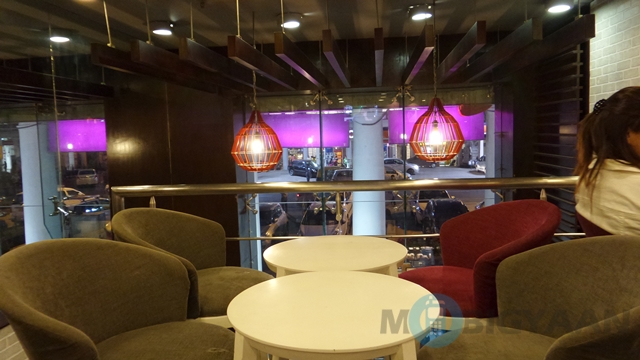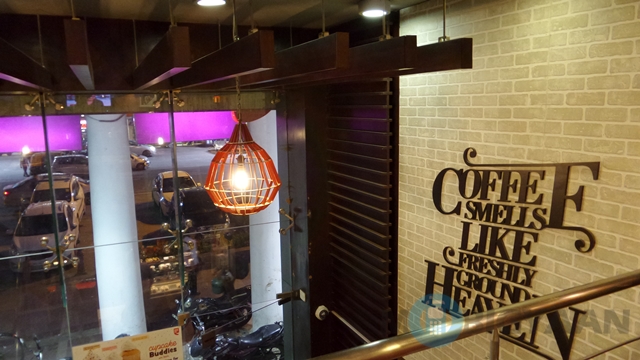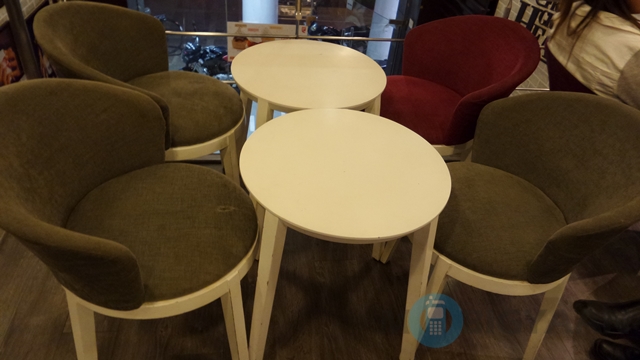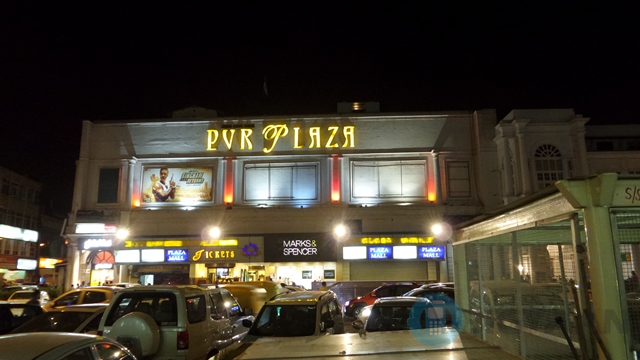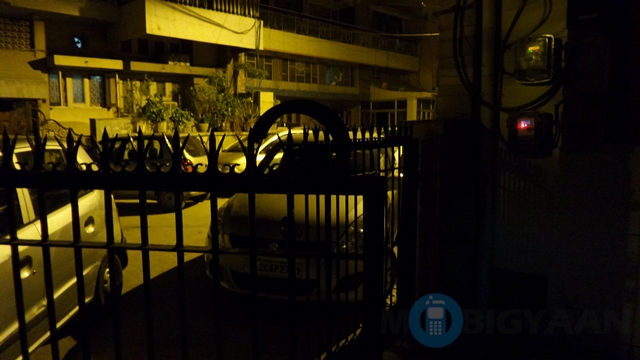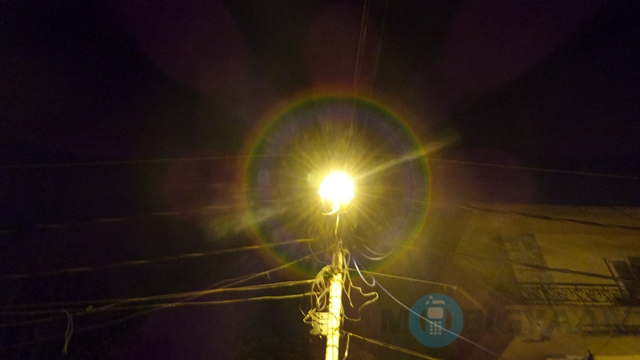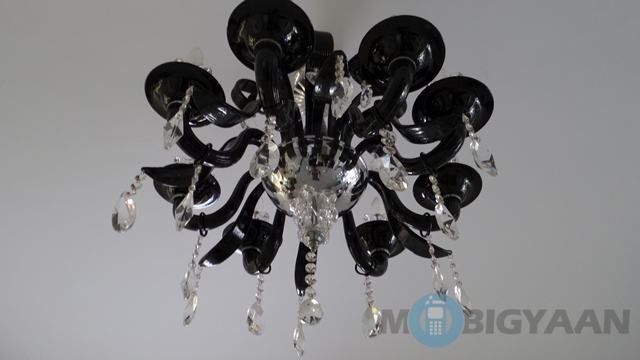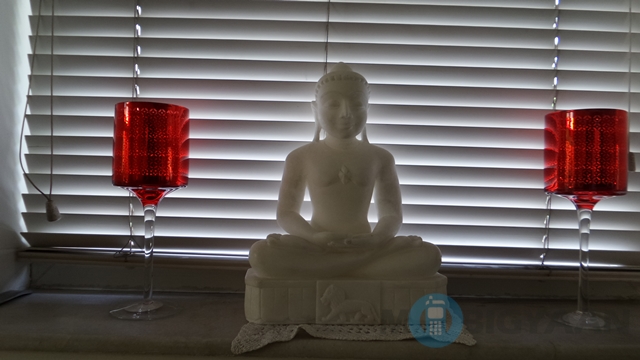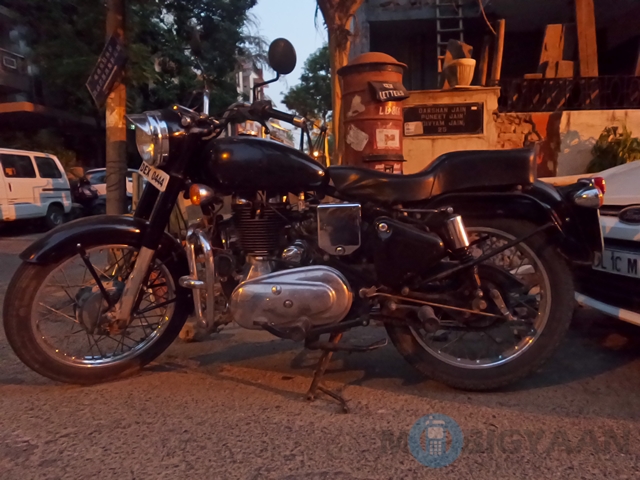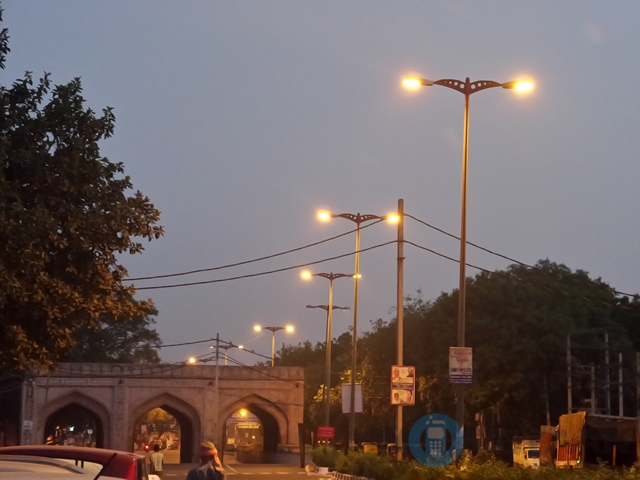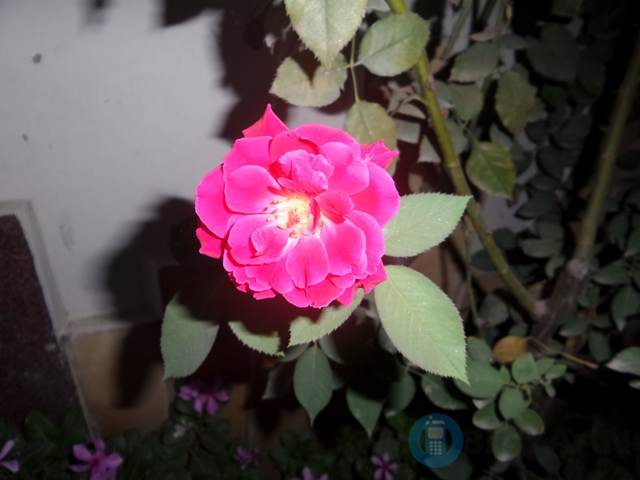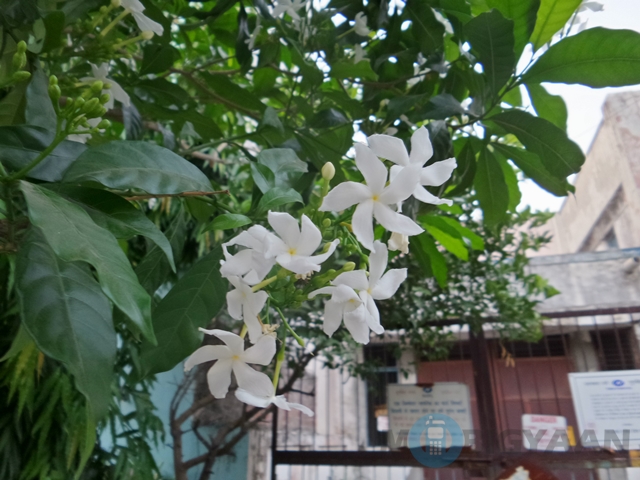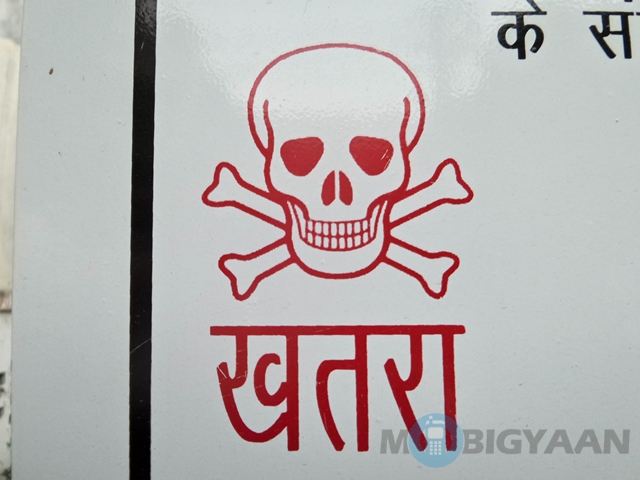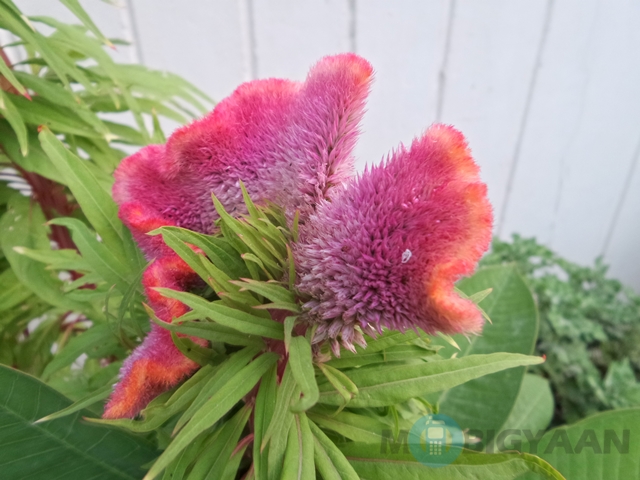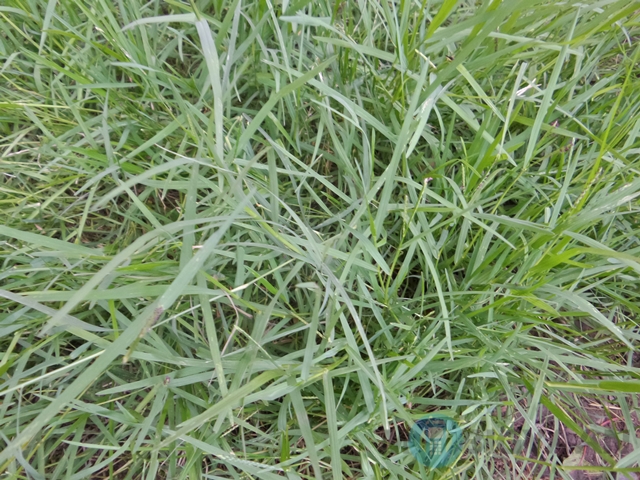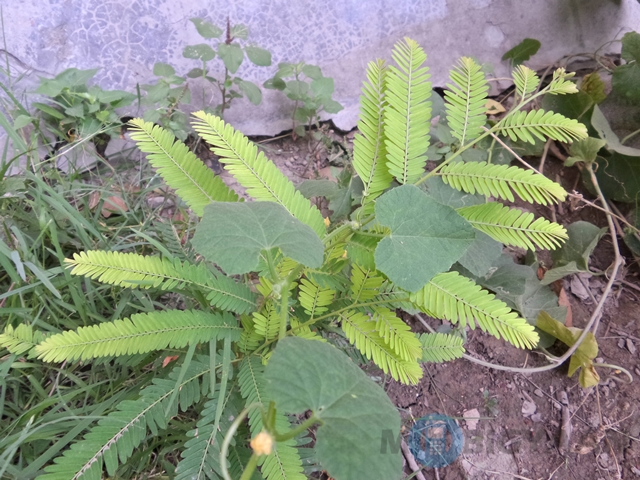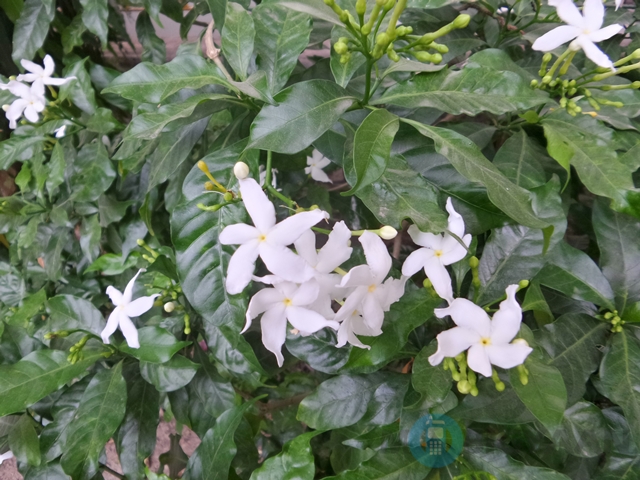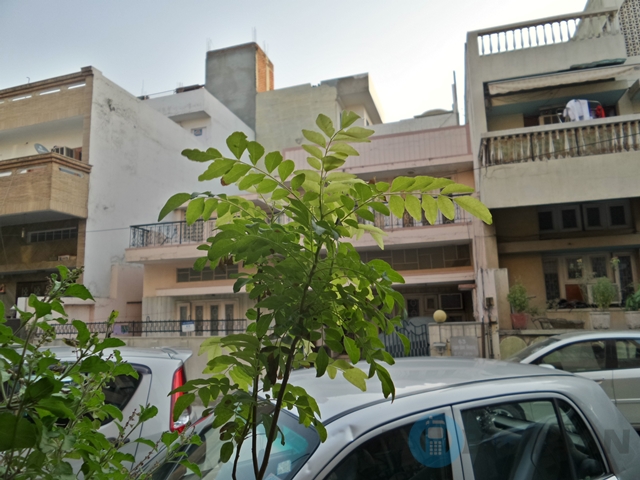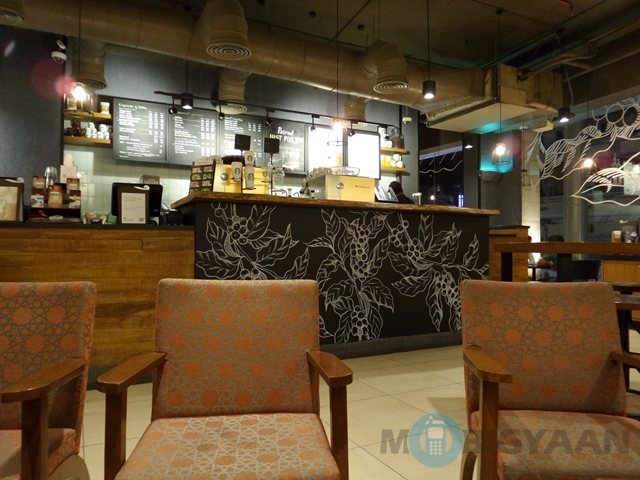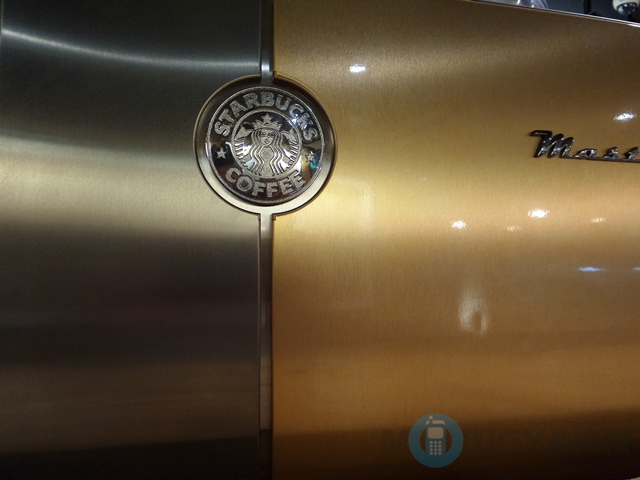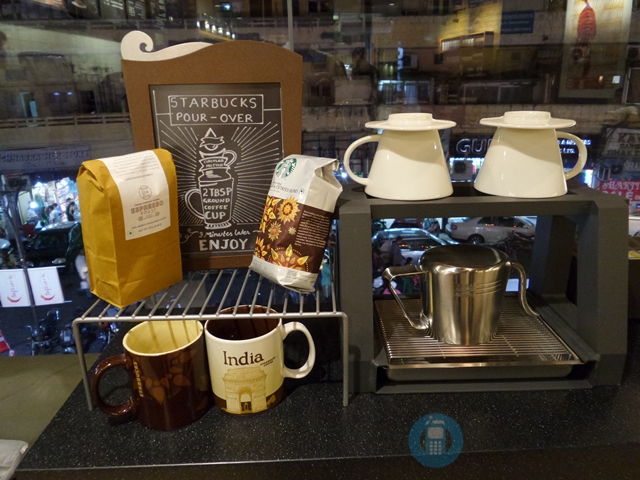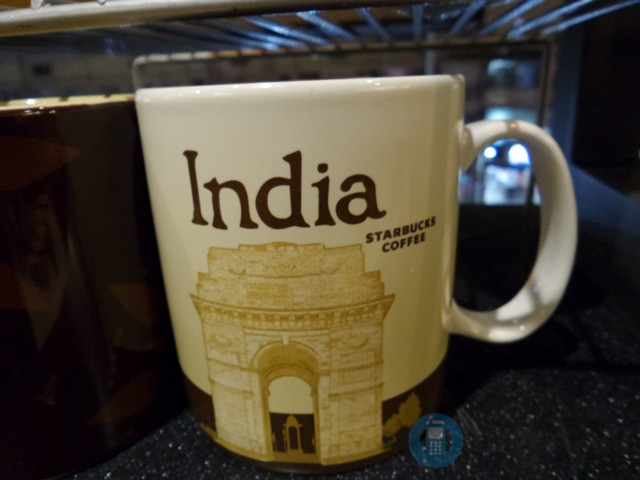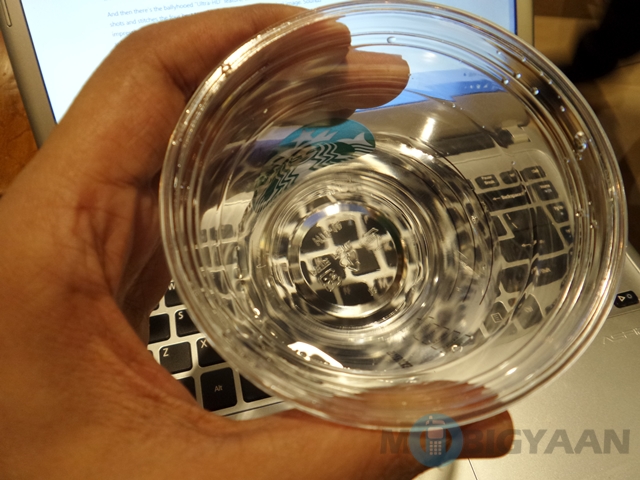 Now that you have viewed the shots, here is my opinion – the Samsung Galaxy K Zoom is a camera designed for photography rookies and it can be preferably someone's advent into photography. You might use it for a while to tune your photography skills and then go on to a mainstream DSLR. Just don't have too many expectations and you won't be disappointed. You might gradually fall in love with Samsung Galaxy K Zoom camera over time. However, zooming in fully with the device creates a distorted image.
Performance and Battery life
The Samsung Galaxy K Zoom is not a bad phone, no matter what. It is not an out of the world phone though, because leading flagships such as Sony Xperia Z2, LG G3 and HTC One M8 can easily knock it out of the park. As a camera phone, the Nokia Lumia 1020 trumps it. In fact, the Nokia Lumia 1020 would be a much preferred alternative even though it is older, Windows based and comes from Nokia, which is now owned by Microsoft. The battery performance is decent. The phone can last a full day of regular usage.
Verdict
The Samsung Galaxy K Zoom is not something that I would automatically reject. The camera works well, but the rest of the phone isn't too impressive. It is pretty cool when it comes to general camera performance and you can also use it as a phone. But it is too bulky to use on a general basis and you might be afraid of dropping it and damaging the lens. In totality, I would rate it it as an above average smartphone camera.