Putting to rest rumors about their big devices, Samsung officially launched the Galaxy Mega series today. The series contains two smartphones with giant displays – the Galaxy Mega 5.8 and the Galaxy Mega 6.3.
Both the Galaxy Mega phones, besides their massive displays, also have some high end specs. Both the phones run the latest Android Jelly Bean OS. The Galaxy Mega 5.8 and Galaxy Mega 6.3 have a 1.4 GHz dual core processor and a 1.7 GHz dual core processor respectively, with 1.5 GB of RAM.
The Galaxy Mega 5.8 has an 8 GB internal memory whereas the Galaxy Mega 6.3 would come with two options of 8 GB and 16 GB. Both the smartphones have two cameras, an 8 MP rear camera and a 1.9 MP front facing camera.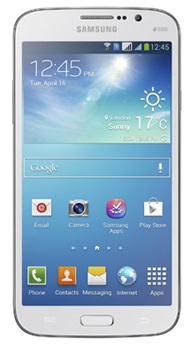 Specs of Samsung Galaxy Mega 5.8:
5.8 inch display
1.4 GHz dual core processor
1.5 GB RAM
8 GB internal memory
8 MP rear camera
1.9 MP front facing camera
Google Android v4.2 Jelly Bean
2600 mAh battery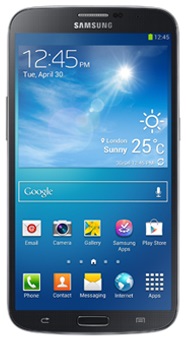 Specs of Samsung Galaxy Mega 6.3:
6.3 inch display
1.7 GHz dual core processor
1.5 GB RAM
8/16 GB internal memory
8 MP rear camera
1.9 MP front facing camera
Google Android v4.2 Jelly Bean
3200 mAh battery