There is only one company we think of, when we eke for a bigger screen – it is Samsung and the biggest phone from this company is bound to raise expectations, no matter what. Surprisingly, the Mega series from Samsung was launched without much fanfare. It seems even Samsung is testing waters with this phone, it's just 0.7-inches away from a 7-inch tablet screen.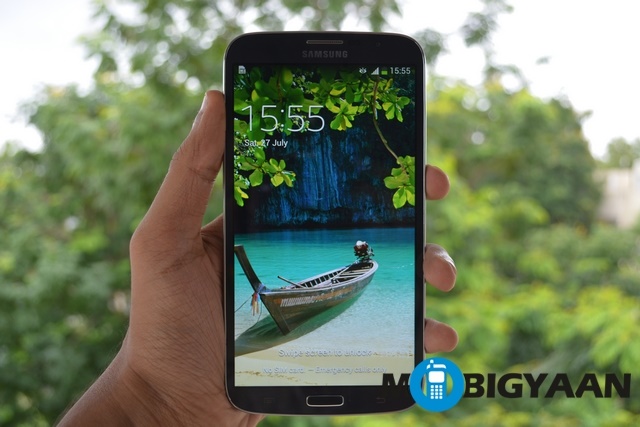 There is then, one major question to be answered – is this phone too big for is it britches or does it is it another exciting offering on its large-screen siblings, the Galaxy Note smartphones?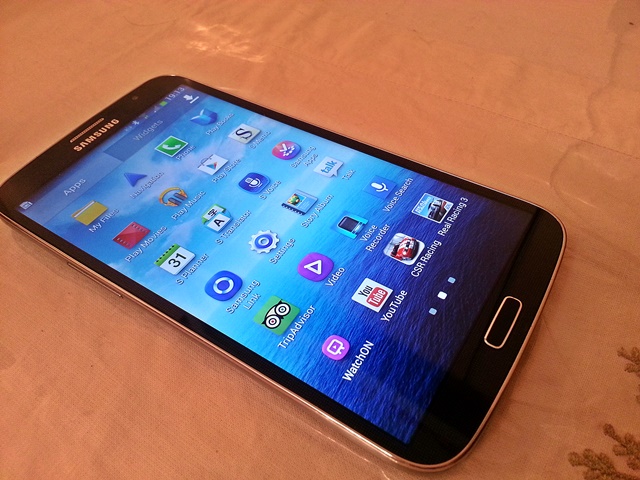 Well, most of us were prudes to think that a 5.3-inch screen was just too big when Samsung's first big-screen offering came to the market and thought it was just to big to be good. Lord, that phone proved us wrong. Which is why before being judgmental towards this biggie, going though a comprehensive working of its features and usage is advisable.
So, without further ado, here is a detailed review of the Samsung Galaxy Mega 6.3 review.
Display: Isn't the display just the star of this handset. The display is definitely the shaping factor of anyone's opinion about this handset. So, has Samsung poured in enough love in the 6.3 giant display? Well, the answer is a resounding yes. The screen is smooth as butter and lights up to offer a clear picture. In fact, it might make you  fall in love with the handset actually. The screen is pretty smooth to touch and responds easily and efficiently. So much so, that you end up touching it again and again just for pleasure and the animation that goes on the screen when you touch it. It is an ideal screen for gaming, viewing video content and social networking. It does have very precise detailing, no matter what.
The HD, 1280 x 720p screen works amazingly well even better than higher res screens because of the hardware behind it. The handset also has the right viewing angle and the screen uses the perfect amount of real estate on such a large handset. Samsung has definitely floored us in this department.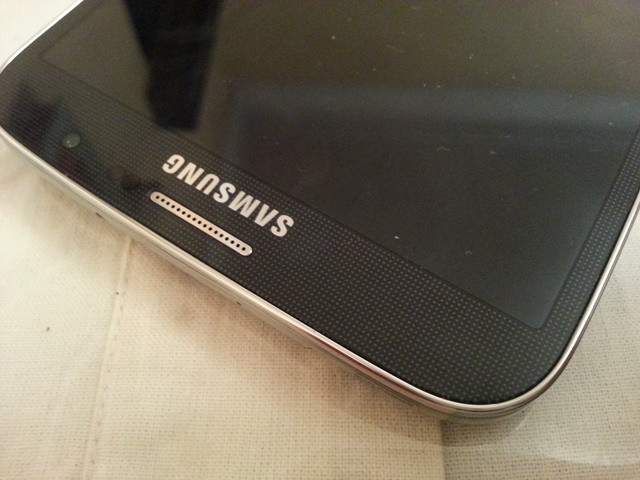 Design:  The Samsung Galaxy Mega 6.3 is kind of peculiar when it comes to design, to say the least. The handset even though can be held by one hand, but you would be more comfortable holding it with two. The handset is big but not brawny and that alone makes it easy to hold. If you are into multi-finger typing, holding it with two hands makes for efficient usage.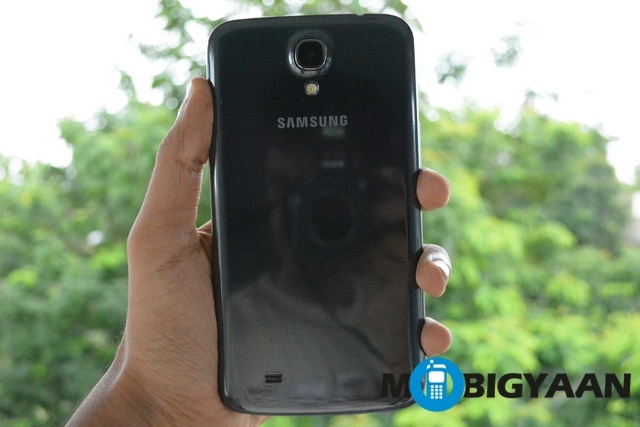 But otherwise, the design is cushy. Although, the back might be a little too smooth for some people and this may lead to one dropping the handset although, for us it was only a convenience and not an inconvenience. Its design is such that you would prefer to mostly work on it, holding in the landscape mode and not the portrait one. The rest is the usual Samsung deal – there is a volume rocker on the left and a power button on the right side of the handset, while a 3.5-mm jack is located on top and a MicroUSB slot at the bottom.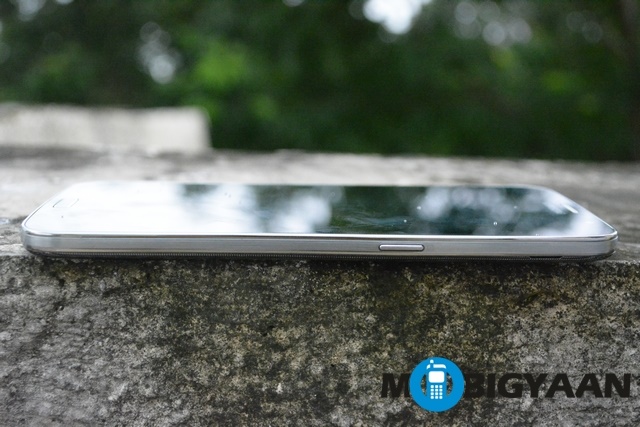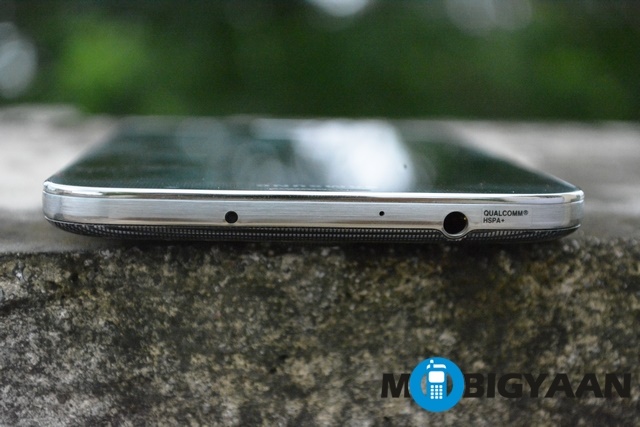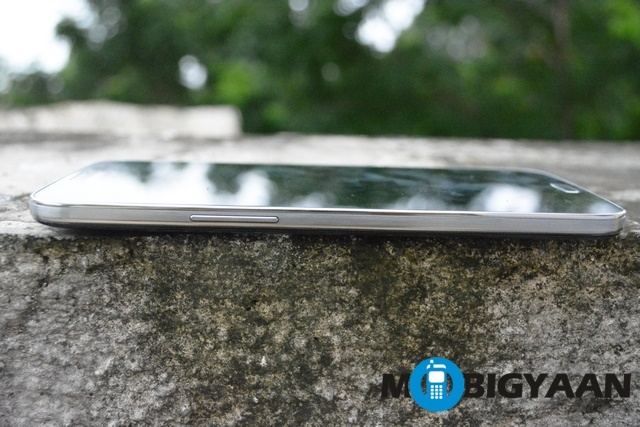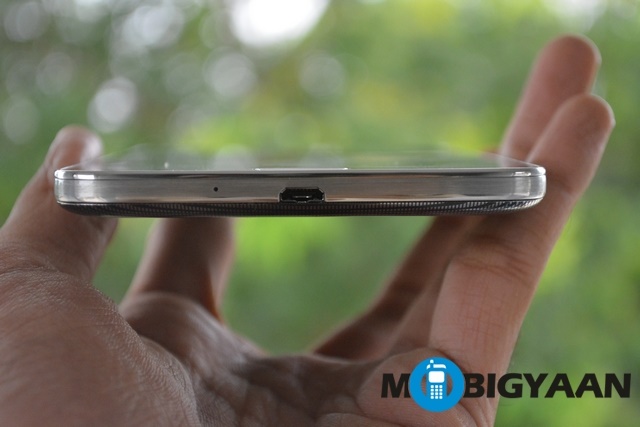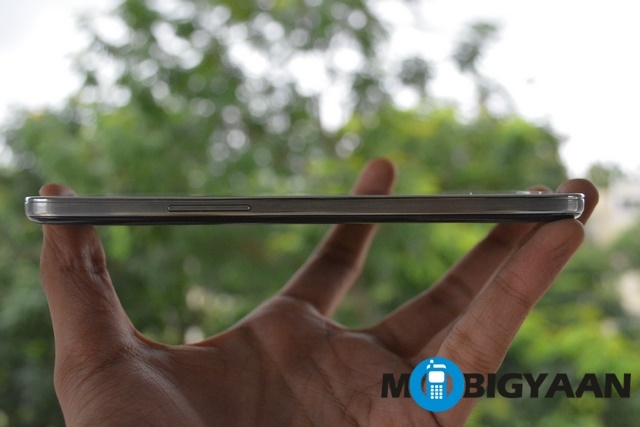 There are three buttons –  the touch sensitive back and menu buttons and the home button that is a staple for Samsung smartphones. As regards, the buttons, we have no complaints. They were neither too hard nor too soft.
There is also a speaker on top and one in the back, both of which function absolutely fine.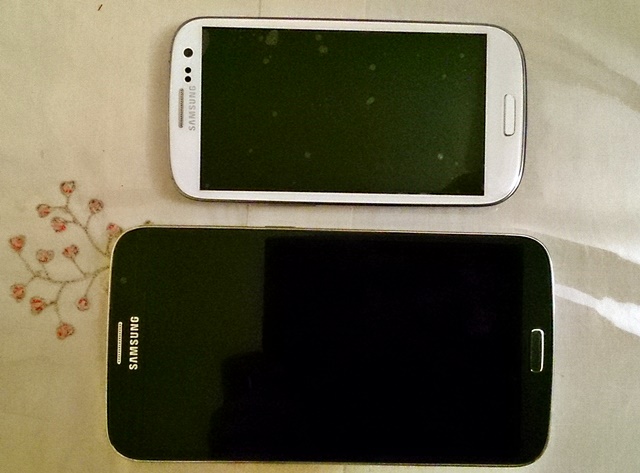 Just to get a better idea of its size we compared it a smaller phone – an S3 and a Sony Xperia Z tablet (10.1-inch).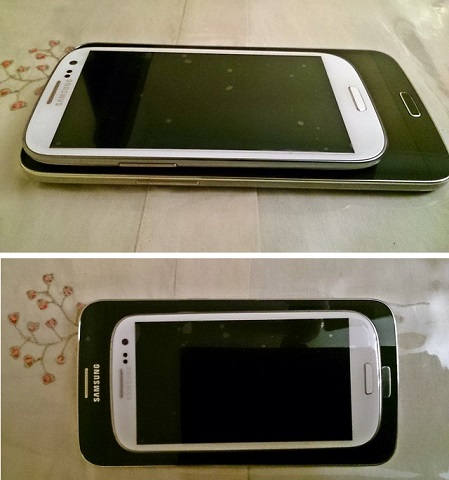 While it no doubt looks like the big daddy of S3, compared to a 10.1-inch tab, it still retains its grace as a smartphone.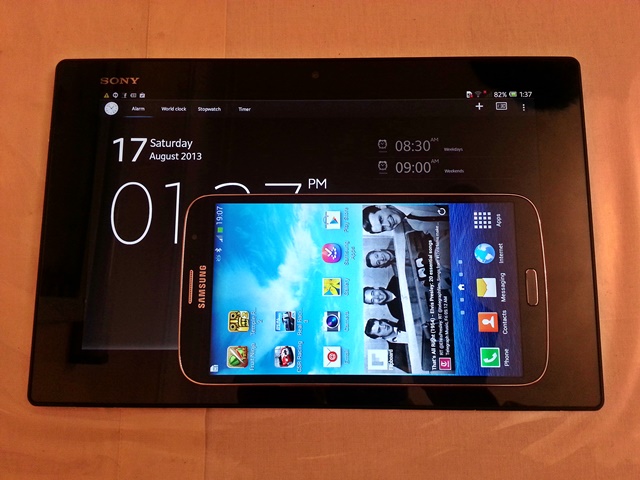 To sum it up, the 167.6 x 88 x 8 mm form factor is a bit weird at first. You might actually feel weird talking on this handset in a public place. But, if you have used big screen phones like the Note and Note 2 in the past, you will find a point of settling in. You do get past the bigness of this handset but it will definitely take a little time. It will also fit comfortably in your pocket because it is designed to do so. We would go as far as to say that this handset might make you happy if you give it a chance.
Samsung has relied more on the design of the S4 than the Note on this handset, and this gamble does pay off.
Hardware: Common sense tells us that a handset as such as the Samsung Mega 6.3 will not make do with a run-of-the-mill processor – which is why Samsung has endowed it with a 1.7 GHz processor (surprisingly not quad but dual-core). The processor works fine but it is the phone's 1.5-GB RAM that powers it to success. An Adreno 305 GPU functions excellently. The battery life supported by a gigantic 3200 mAh battery works pretty great.
The phone will only heat up when you push it to edge say by playing an HD game for 2 hours on a go, then too negligibly. It didn't give us any problems in the performance section. It's AnTuTu ranking is a little down the list but it does rank alongside the best phones in the market.
The phone is MicroSIM and it has a weird placement of the MicroSD slot atop the MicroSIM slot. You would have to look at the signage clearly to recognize this feature actually.
The Device is endowed with 16 GB internal memory (8 GB version available at cheaper rates) and up to 64 GB MicroSD storage which makes it an awesome deal to have wiith regards to memory.
User Interface  and OS:  The phone is endowed with Samsung TouchWiz UI which has well, stood the test of time. It has all the features that the UI offers. Samsung own apps such as S Voice, S Memo, Samsung Link, S Planner, Group Play work out well.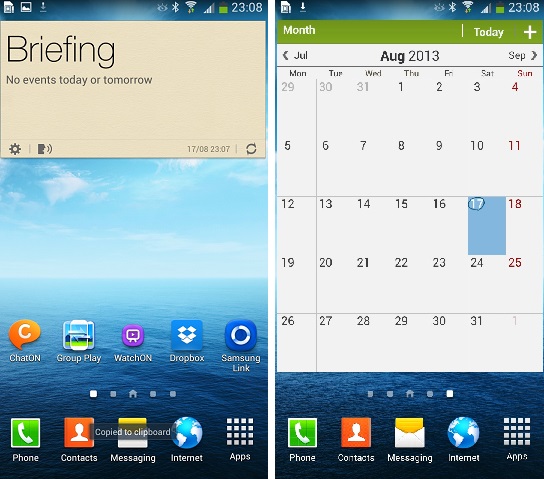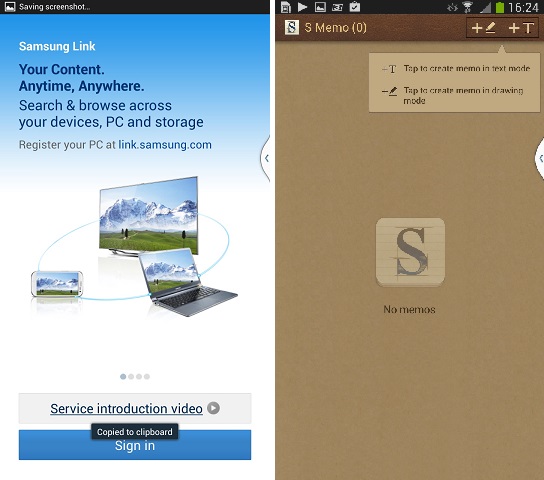 The phone is also endowed with some features and gestures borrowed from S4 – you can take a screenshot by running the edge of your palm from left to right on the screen and you can cover your screen with your hand while playing music to mute/pause. The touch sensitivity is great and you can easily play high-intensity games on it.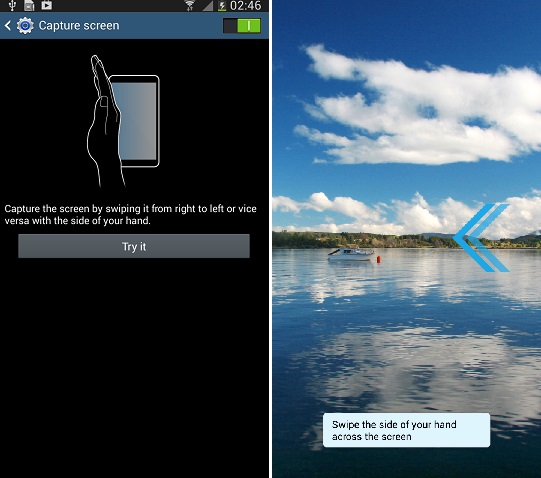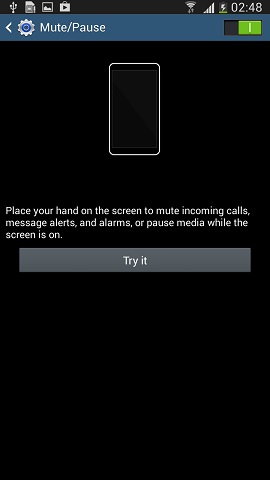 It runs on Android 4.2.2 and we hope Android 4.3 pours on it too.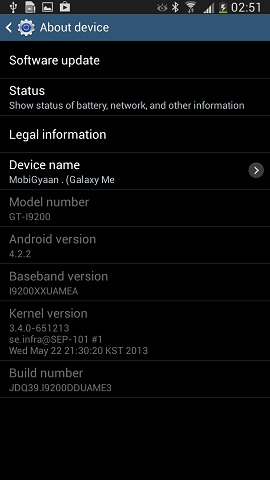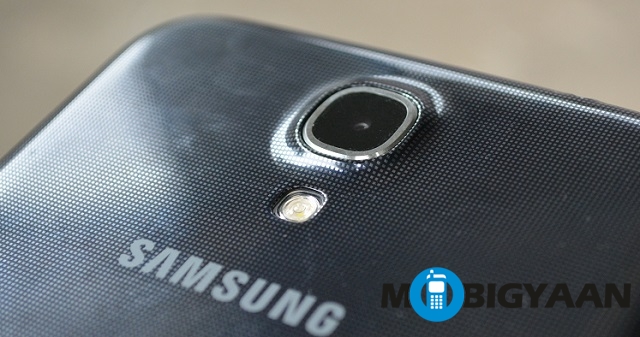 Camera: The Galaxy Mega 6.3 doesn't have a camera with a humongous resolution but the camera is pretty exciting. The outdoor shots were pretty great but low-light shots came up a tad grainy. But these complaints dissipate when you switch on the flash.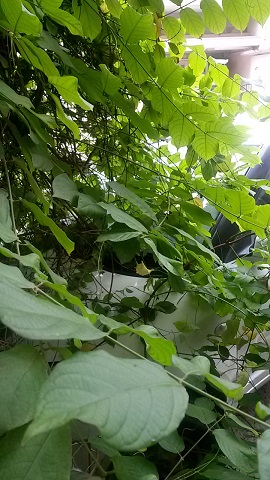 The camera has an exiting number of modes, each with its own filter. There's the auto mode, beauty mode, a continuous shot mode, a 'best face' mode, a sound and shot mode, HDR, Panorama, Sports and night mode. They all work well. The only thing we could have desired more of the camera would be a better auto focus.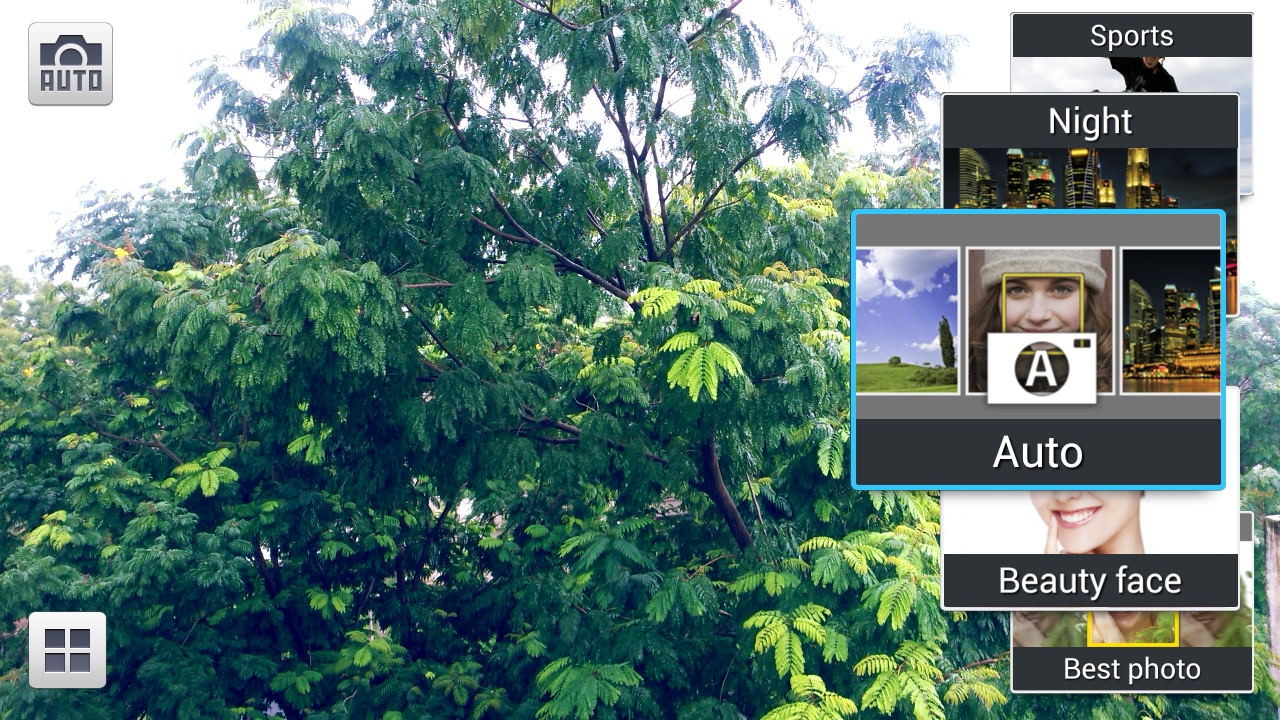 Connectivity: The phone has great connectivity features it is 3G and 4G connectivity (For whenever it becomes viable for us in this millennium). The NFC feature along with Samsung Beam works out well.The Wi-Fi connectivity is good and everything else that matters is also pretty good. No complaints here.
Features:  The handset actually has many awesome features but one highly deserves a mention. For wieners who complain that the handset is too big to handle – Samsung has introduced a one hand use feature upon selecting which things such as the keypad are easily customized so that they can be operated with a single hand.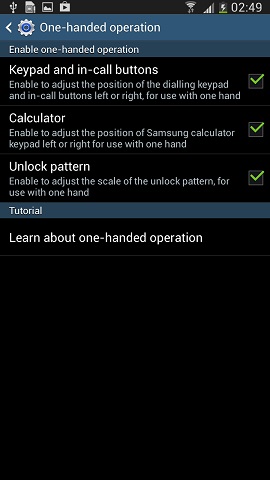 Accessories: No special accessories just a USB cord and headphones with not much to write home about.
Pros:
Great screen
Smooth design
Good performance
Loaded with features
Internal storage and 64 GB external storage
Awesome apps
Cons:
Sometimes slippery
Camera could have been better
Conclusion:  The Samsung Galaxy Mega 6.3 is a phablet that leans more towards a tablet than a phone. It does need some adjusting to, but it is not so big that it will act as an aberration in usage. It has picked up features from Flagship handsets such as the Note 2 and S4. If you have been a fan of big screens, it is worth looking into. If you wanted to settle for a 7-inch tab then also this is a great alternative with many amazing features.
At a price tag of around Rs. 29,000, it's a great deal and is value for money in most contexts.