When it was launched, all of us were like, a 5 inch phone? What'll we do with it and what not? But when we used it, we were blown away by the 5 incher Samsung Galaxy Note, which is a phablet (Phone + Tablet). And now news comes in the that Samsung may be planning to double up the size of the Note and introduce a Galaxy Note 10.1 at the upcoming Mobile World Congress.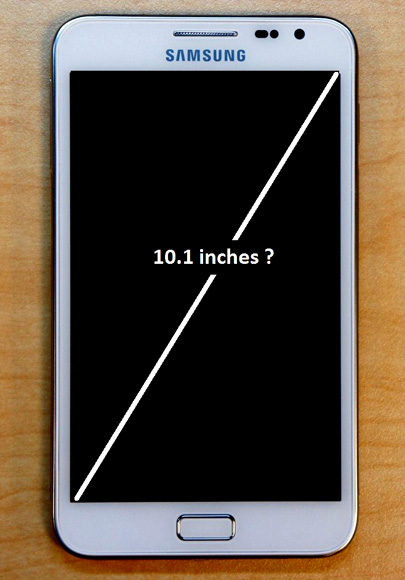 It seems that Samsung has accidently revealed about the Galaxy Note 10.1 themselves. They have put up an invitation to a Samsung Developer Day at MWC this year, where the Korean company has mentioned about the Note 10.1 besides the original 5 inch Note, Wave 3 and Wave Y Bada phones.

This developers' event is going to concentrate totally on the software development kits (SDK) for the S Pen, which goes on to be Samsung's own-branded Wacom inductive stylus. Also there are more discussions and experiences over Samsung's own Bada 2.0 OS.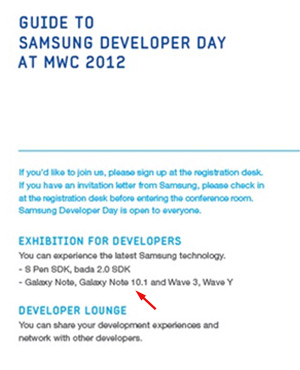 Leaving all that aside, Samsung had actually marketed the Galaxy Note as unique product that is neither a tablet nor a mobile phone but a combination of both. And now if the company plans to come out with a 10.1 inch version of the Note, it does take away the uniqueness form the original Note. But anyways seeing the way Samsung is marketing its products, we would not be surprised if they term the 10.1 Note as 'The Next Bigger thing is already here'.
What say? Will you buy a 10.1 inch Note or go in for a 10.1 inch Galaxy Tab instead. Let us know in the comments below.
Source