With just a few days for the official launch of the Samsung Galaxy Note 3, the images of the display to be used on the device has surfaced.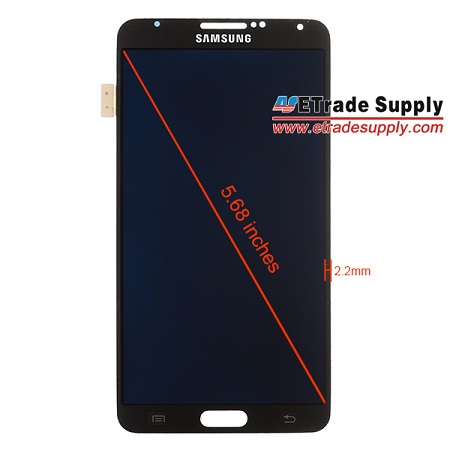 According to newly leaked images, the 5.7 inch display of the alleged Samsung Galaxy Note 3 has been revealed. While the display couldn't show us much, it did give a fair idea about the design of the device. For starters, we have a very thin side bezel, which makes the big device easy to handle.
Compared to the previous Galaxy Note, the device though has a bigger display, seems thinner than the earlier one. While the device seems to be following the overall design language seen in the Samsung Galaxy S4, we seem to have less rounded corners making the device look plain rectangular. How the actual Galaxy Note 3 would look will be revealed on September 4 at the UnPacked event in Berlin.