With the success of the Nokia Asha 501 in emerging markets like India, rumours are afloat that the company is already preparing successor to the popular Asha series device.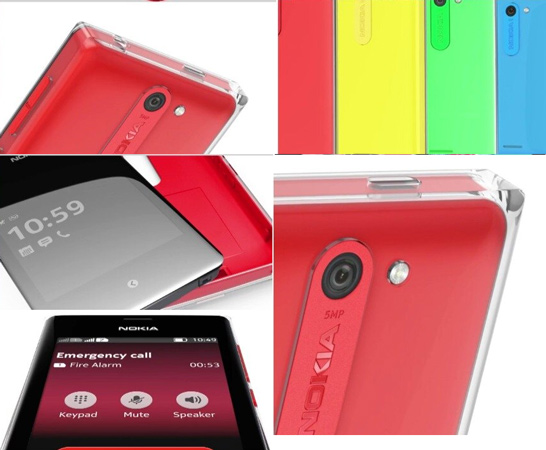 According to sources, Nokia is working on two new Asha devices, which is the Nokia Asha 502 codenamed as the Pegasus and the Nokia Asha 503 which bears codename Lanai. Both the devices are said to feature the polycarbonate body with scratch resistant glass besides the improved Asha Platform which promises longer battery life.
The Nokia Asha 502 is said to be slimmer and lighter than the Nokia Asha 501 however maintaining the standard Asha design language. The device is expected to have a 3.2 – 3.5 inch display with 640 x 360 pixels resolution. The source claims that device would be powered by a 1.1/1.2 GHz processor which may be a single or dual core SoC but apparently faster than the Asha 501.
The Nokia Asha 503, on the other hand could have a display ranging from 3.2 – 4 inches. The device could be powered by a 1 – 1.5 GHz processor of unknown architecture and may even have a GPU. The phone could have a RAM in the range of 128 MB – 512 MB.
Interestingly, both the Nokia Asha 502 and the Nokia Asha 503, would come with support for dual SIM besides 3G connectivity. While the codenames, Pegasus and Lanai, had surfaced before, based on the credibility, it would be hard to completely rely on this source unless we have more information which would support these rumours.