Samsung Galaxy Note 3 images leak
Now that Samsung's flagship device is launched and in the market, the next device we await from the smartphone giant is the Galaxy Note 3. While it has been hard to get any news on the device, we might have finally got the images of the device.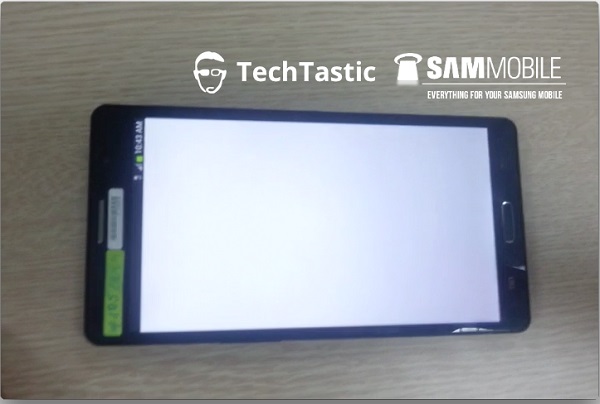 The pictures of the alleged Samsung Galaxy Note 3 shows the form factor of the device to be the standard Samsung design model. Surprisingly, the rounded corners seen in the latest device is replaced with sharper corners.
It is speculated that the Samsung Galaxy Note 3 will feature a 5.99 inch Super AMOLED full HD display. While it is hard to decide which processor will be used, it either the Octa-core Exynos 5 CPU or a quad-core Qualcomm Snapdragon 800 processor clocked at 2.3 GHz. The device is also said to have a 13 MP primary camera and the yet to be announced Android v4.3