The Samsung Galaxy S4 was initially launched in two variants – one running on the Exynos Octa 5 processor and the other running the Qualcomm Snapdragon 600 processor. Now another version with the latest Qualcomm processor has been spotted.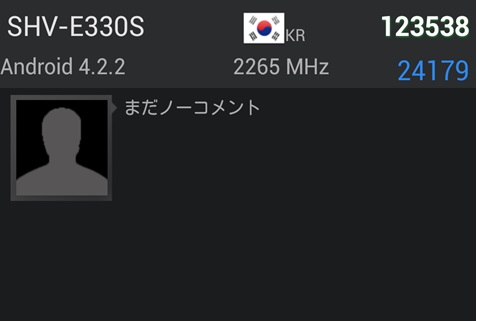 As per information revealed by the AnTuTu benchmarking site, the SHV-E330S variant of the Samsung Galaxy S4 is powered by the new Qualcomm Snapdragon 800 processor. Interestingly, this processor supports the Category 4 and career Aggregation feature of LTE-A which can draw speeds of up to 150Mbps.
What seems to be confusing is that the device laden with the Snapdragon 800 processor scored just 24179 against 25900 of the Galaxy S4 running on the Snapdragon 600 processor. The device is also seen to have Android 4.2.2. The Galaxy S4 with support for the LTE-advanced is expected to launch in South Korea in September.