Now that there are not many new devices in the news, we are quite obsessed with the Samsung Galaxy Note 3. Just yesterday we saw images of the devices without the usual rounded corners and today we have new images which hints that the device is really big.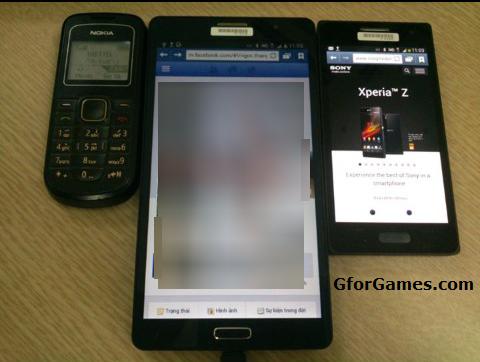 The images of the Galaxy Note 3 prototype leaked today are compared with two other phones including a small Nokia feature phone, thus making the device look really big. Also the rectangular corners seen earlier are visible again.
Considering the size as seen in the images, it's quite possible that the Galaxy Note 3 has a 6 inch display. But what's seems hard to believe is the missing rounded corners. Considering the trend seen in the recent Galaxy devices, it's highly unlikely that the Galaxy Note 3 would be left out.