Of late we have been hearing quite a few rumours about the upcoming flagship Galaxy S7. Now for a change, we heard some rumours about the next Galaxy Note handset, which is still a few months away.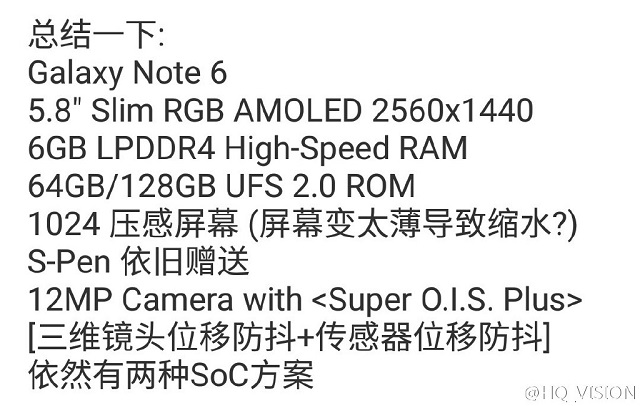 According to sources, the upcoming Samsung Galaxy Note 6 would flaunt a 5.8 inch Slim RGB AMOLED display with Quad HD resolution of 2560 x 1440 pixels. Interestingly, the handset would sport a massive 6 GB of RAM, which would be a massive improvement on the previous versions. While there is no mention of the processor, the device is expected to be available in two variants – probably with Snapdragon and Exynos chipsets.
The source further claims that the upcoming Samsung Galaxy Note 6 would flaunt a 12 MP camera sensor with Super OIS Plus system. It is quite possible that Samsung would use the same camera as it plans on using in the upcoming Galaxy S7. Also mentioned is the S-Pen, which is a default characteristic of the Galaxy Note series. We should be hearing many more details soon.