Samsung Galaxy Note first hands-on [Pictures]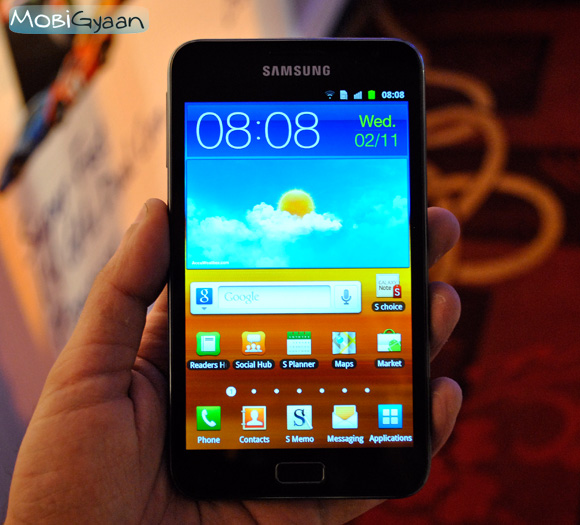 Here we have a few first hands-on shots of the Samsung Galaxy Note which was announced today in India. The tablet/smartphone device has a bright 5.3 inch display and offers amazing processing capabilities with a 1.4GHz dual-core processor.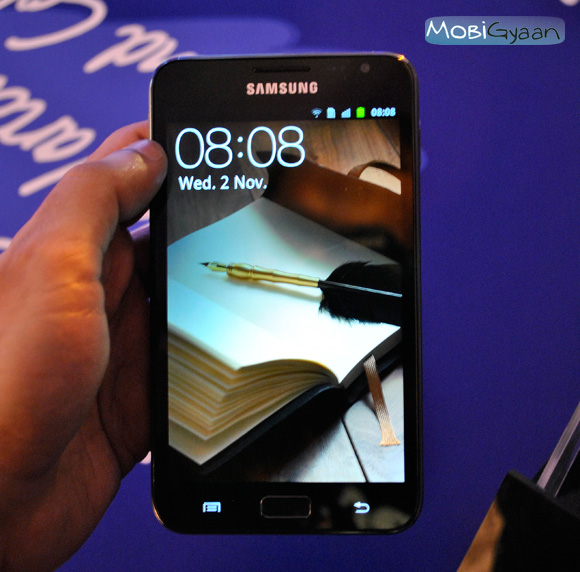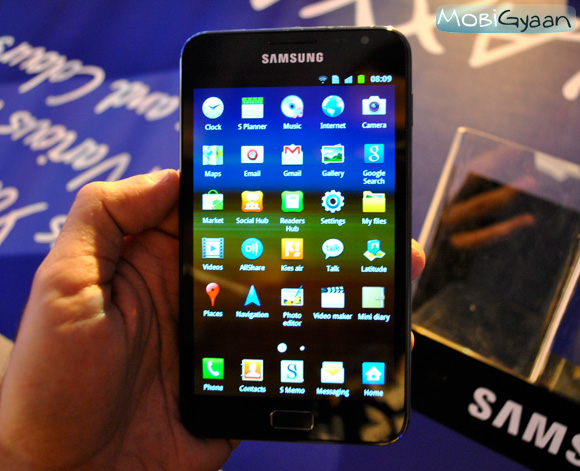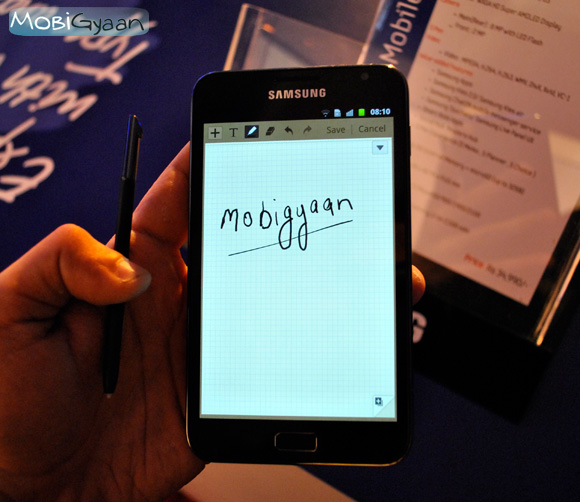 You can just scribble away with the S-Pen, which is a stylus with the Galaxy Note. You can even sketch or do some doodling if your bored in an office meeting. The S-Pen also lets you use the handset and perform the tapping functions.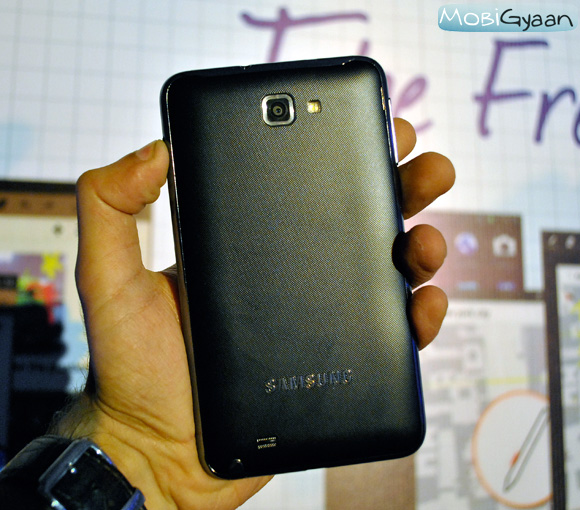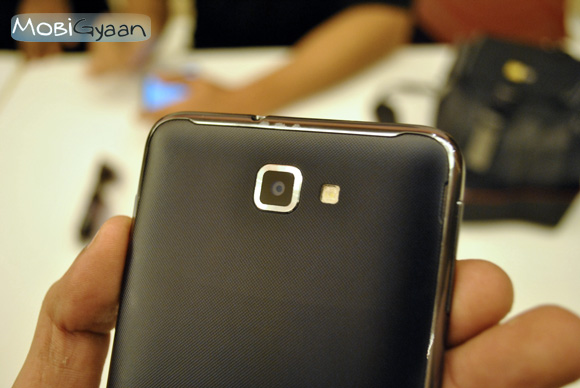 At the back is a 8MP camera capable of full HD video recording.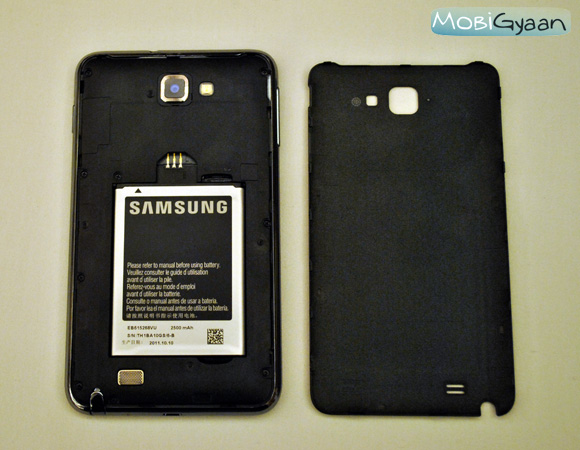 The battery is a huge 2500mAh, but the back cover is a very flimsy piece of plastic.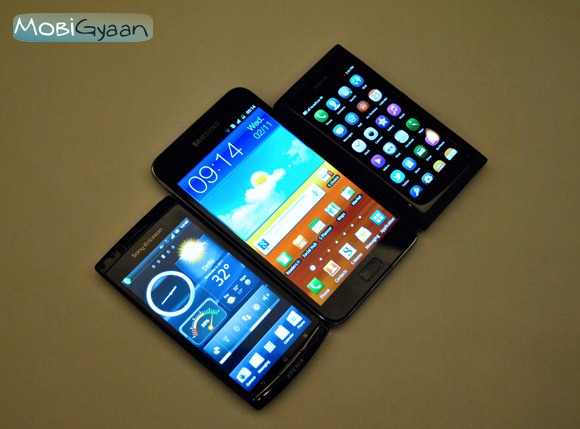 We compared the Sony Ericsson Xperia Arc, Samsung Galaxy Note and the Nokia N9. (Thanks Dhruv)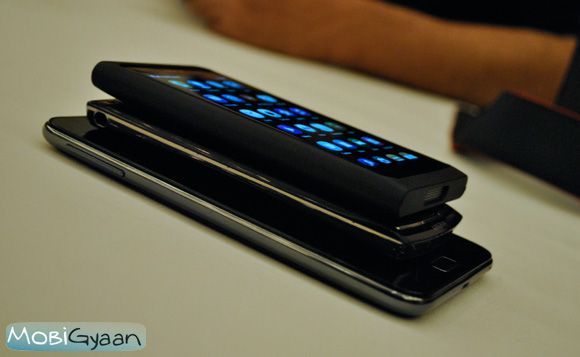 For more pictures visit out Facebook page over here.