Last week we shared with you a news wherein an alleged press shot of the Galaxy Note II dressed in Black appeared on the web. And you were one of those (including us) who were waiting for the 5.5-inch

phablet

to arrive in Black, we have some sad news for you.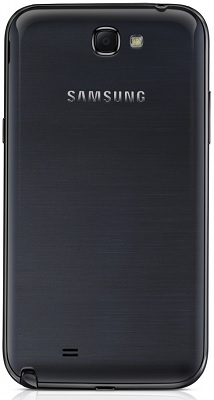 As it turns out to be, the Galaxy Note II in Black has been just a mockup made by a Samsung fan and we possibly will never see the Note II in Black.

It is disappointing to know that we would (almost) never see the Galaxy Note II in Black and the reason why everyone believed in the mockup is, because it was made available in a high-resolution format and was flawless.
 
Even if the Samsung Galaxy Note II will not be able to make it up in Black, it does not mean that Samsung will not launch it is other colors. We have seen Samsung make the Galaxy S III in a series of colors and if a previous rumor is to be believed, then the Note II will be launched in Amber Brown, Topaz Blue and Ruby Wine later this year.
 
But for now, let us all just forget about the Black Galaxy Note II and enjoy the new year and hope that Samsung does bring the Galaxy Note II in Black.