It is indeed a nice start to the weekend as a rumour which is doing the rounds suggests that the next-generation of Samsung's Phablet, the Galaxy Note II would arrive with a flexible display and 12 MP camera.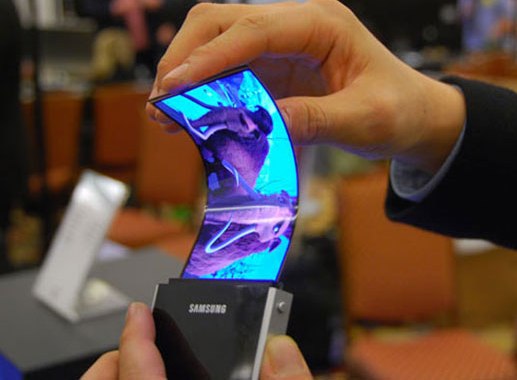 We do know that Samsung has plans to bring handsets with flexible display in 2012 but starting it with the Galaxy Note II would be just an awesome start. Lately we have seen many prototypes of flexible screen being showcased at various tech events by the Korean giant and they indeed look very promising
The rumoured specs of the Samsung Galaxy Note II with Flexible display suggest that the Phablet could arrive with a 5.3 inch Super AMOLED flexible display, powered by a 1.4 GHz Exynos processor with about 1.5 GB of RAM.
Also there could be a 12 MP camera on the phablet for a greater photo shooting and video recording experience. And who can forget the Android 5.0 Jelly Bean update which could also arrive on the smartphone.
All of this could arrive as early as in October but then there is no official word from the company on a flexible Galaxy Note II or the specs or release date. But hey who would not like to see such an awesome smartphone/tablet.
Would you love to own a Galaxy Note with flexible display? Shoot your views below.