Samsung Galaxy S II in White, coming soon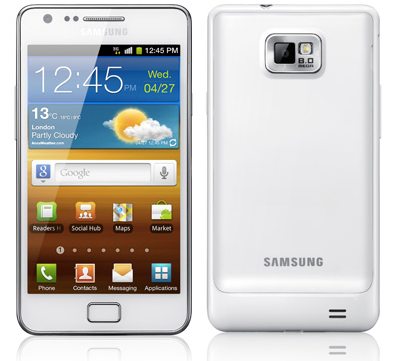 Samsung is said to be launching a white version of the Galaxy S II. Samsung has already sold more than 5 million units of the handset making it a record setter. The features of the device would remain the same and the launch is confirmed for a September 1st release in the UK.
Pricing was listed at £410 pre-tax for an unlocked, SIM-free model, though Samsung UK said that the white version will be made available through carriers as well. This Apple like strategy of launching a white version will surely be a boost for Samsung to sell more Galaxy S IIs in the market.