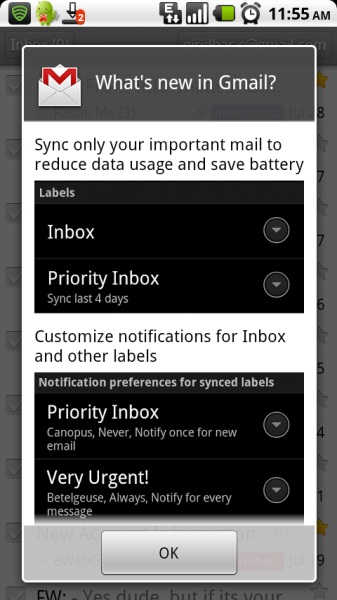 Its been a while since the Gmail for Android was updated. Today Google decided to update its native Gmail application to version 2.3.5. (Not to be confused with the Gingerbread version 2.3.5) This update is available for all Android phones running 2.2 and higher. Among the various performance enhancements, the one which catches our immediate attention is "Selective label notification" and "Show Pictures" functionality. Now you can set notification settings for individual labels and configure the mail body to show pictures by default.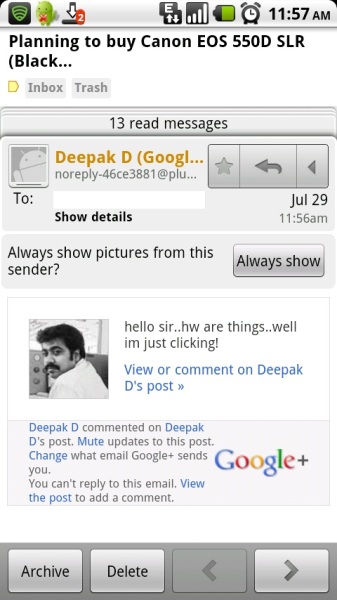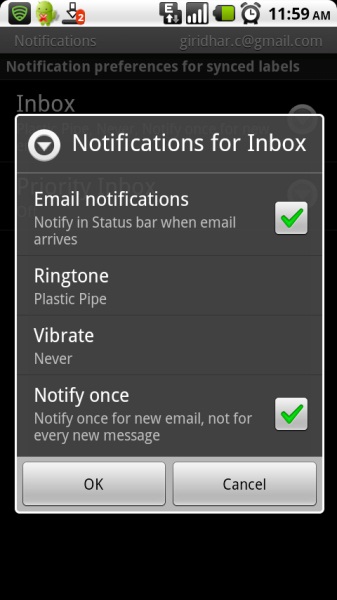 The rest of the changes are:
Choose to sync only priority mails, and save bandwidth + battery

Turn off sticky message actions in different orientations

Accessibility support – "Talk-back"

Configure label notifications

Show pictures option can be remember for chosen senders.

Bug fixes and performance improvements.