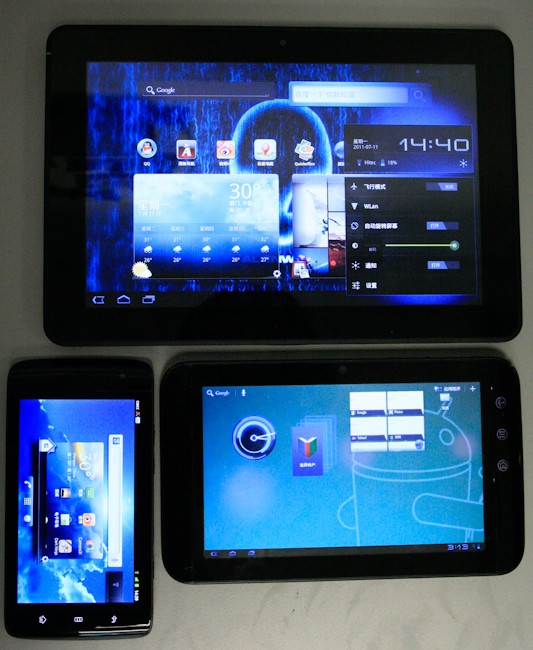 Dell's latest upcoming tablet, the Streak 10 Pro was spotted recently with its smaller sibling the Streak 5 and the Streak 7. Rumours say that the Streak 10 Pro is headed to China and should release in the coming week.
The image confirms that the 10 inch tablet will be running Android Honeycomb, but also confirms that a Honeycomb update is imminent for the Streak 7 as the image shows one equipped with Honeycomb. Other features of the Streak 10 include a 10.1 inch display with 1280 x 800 pixels, GPS, Wi-Fi, 5MP rear camera, 2MP front-facing camera, 1GB of RAM, and a dual-core Nvidia Tegra 2 processor.

Update: According to Engadget, the Dell Streak 10 Pro is now officially launched in China. The above mentioned specs are confimed and the 16GB WiFi version plus 2GB of cloud storage is available for ¥2,999 ($465).