Soon after Samsung teased the image of a device in the dark, someone with the intention to spice up things between Samsung fans and Apple fans has uploaded an entire video of what seems to be the Samsung Galaxy S IV.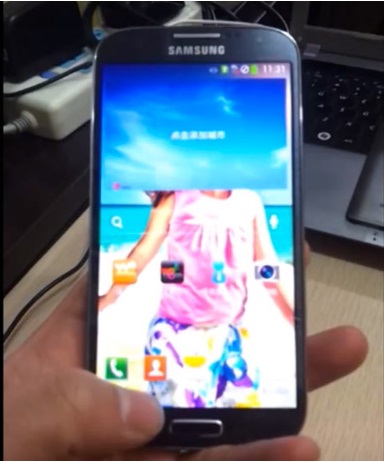 The video shows a device with 5 inch display with an even thinner bezel than Galaxy S III. The device also shows the TouchWiz present in every Samsung device. That along with other usual trademarks seen in Samsung devices makes us believe that it is indeed the Galaxy S IV.
The video which seems to have been uploaded by an Apple fanboy also plays an Apple Promo of the iPad mini in the background. The video gives us a good look at the device back and even shows us two SIM card slots. On the boot up of the phone, we get to see the China Unicom logo.
Interestingly this device contradicts the very image Samsung tweeted in the morning. The device in the video has a thinner bezel than that shown by Samsung in its tweet. For all we know, this video is not officially from Samsung and might not be the real Galaxy S IV.
Check out the full video below
Thanks Rohil for the Tip!